Designing a kitchen is no mean feat! It takes planning, preparation and a pretty big budget. So, how should you approach such a mammoth task? Simple. By following these six steps!
Throughout this article, we will cover exactly how to design your own kitchen - from the initial floor plan to the finishing touches. So whether you're dreaming of a rustic kitchen or you're hoping for a more modern look - we can help you create the kitchen of your dreams.
1. Plan the layout
If you're wondering how to design your own kitchen, then the obvious place to start would be with your layout. (Read our guide to choosing your kitchen layout...)
When designing a floor plan, you want to focus on functionality. So, think about how you want to use the room. Do you need lots of storage? Additional workspace? Plenty of seating for guests? How you intend to use the space will impact all aspects of your design - from the number of kitchen cabinets to the size of your central island.
We also recommend working with the original layout of your plumbing, gas and electrics. Why? Because moving pipes around can cost a lot of money! So, try and accommodate these fundamental features in your design.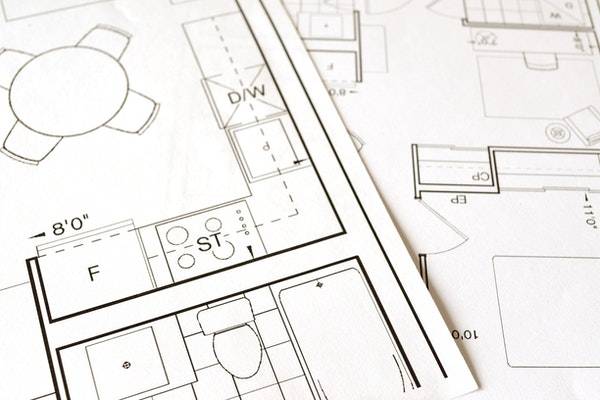 2. Select your appliances
Now that you have a rough layout, it's time to start selecting your appliances - primarily your oven, sink and fridge. However, if you want to include other integrated appliances (like a dishwasher or microwave), you can source those too.
When choosing your appliances, the most important factors are size and style. The size of your appliances will dictate how much space you have left for cabinetry and countertops. So bear that in mind when working in a smaller kitchen. Similarly, you want to ensure your appliances match your intended aesthetic. For example, don't opt for an old-fashioned range cooker if you're creating a modern, minimalist kitchen.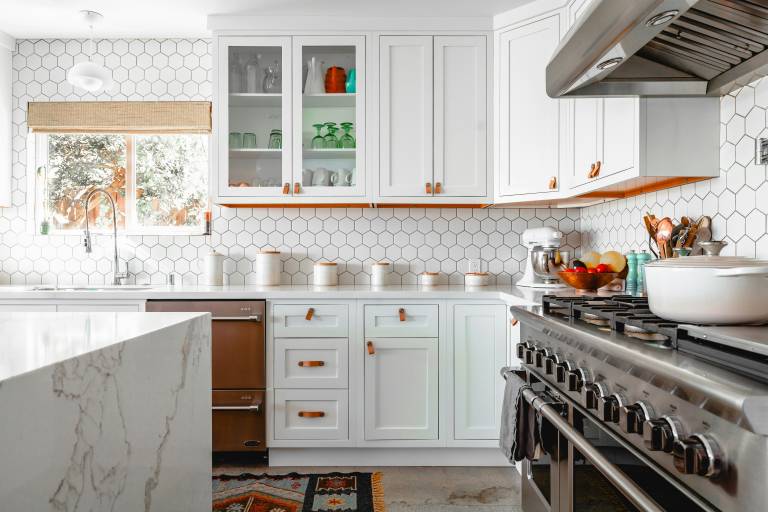 3. Choose your cabinets and countertops
Once you know exactly how much space you're working with, you can start choosing your cabinets and countertops.
These are the most important (and expensive) features of any kitchen, so don't just pick the prettiest ones. You can still achieve the look you want without compromising on practicality. So with that in mind, let's discuss cabinetry. Ask yourself:
Do you need storage solutions like pull-out drawers or lazy susans?
Would you like any open shelving or glass doors?
Have you included drawers in your design?
Would you like an integrated pantry?
Similarly, with your countertops:
Is the material durable?
Will it stain?
Does it require special maintenance?
Will it complement your cabinets?
Once you've answered all of these questions, then you can decide upon the colour and finish of your cabinets and countertops.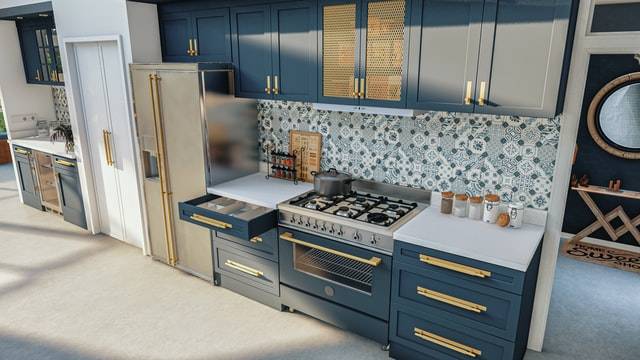 4. Find the perfect flooring
Now that the logistics are out of the way, you can start focusing on stylistic choices.
Although flooring still needs to be functional, there are so many safe, suitable choices out there (wood, vinyl, tiles) you can usually decide based on design rather than durability. With that said, don't go wild and start installing carpet. Your floors should be waterproof as a bare minimum.
We also thought it was worth mentioning flooring patterns. After all, when learning how to design your own kitchen, you can often overlook these finer details. So think about how you want your floors laid. For example, a herringbone pattern is always a popular choice.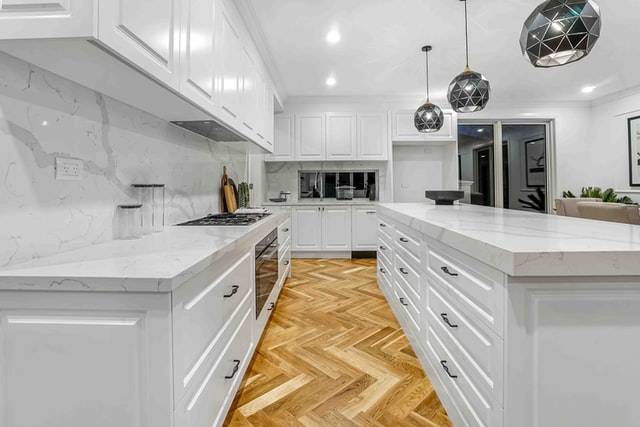 5. Pick your paint and wall tiles
Perhaps the most important lesson in how to design your own kitchen is to prioritise things by price. In comparison to your cabinets and countertops, paint is cheap and easy to change. So we strongly recommend choosing your paint based on your cabinets - not the other way round.
The same goes for your backsplash. Although tiles are slightly more expensive, you don't want to choose ones that will clash with your work surfaces.
With that said, you still have a lot of freedom with your paint choices. So have fun with it! If worst comes to worst, you can always repaint in the future.
6. The finishing touches
Now for the fun part - the finishing touches!
When it comes to kitchens, the finishes include handles, taps, light fixtures and any other hardware. Now, you may think these are minor decisions, but these finite details really help define your style. So don't overlook their importance! Their size, shape, colour and finish all contribute to the overall look of the kitchen.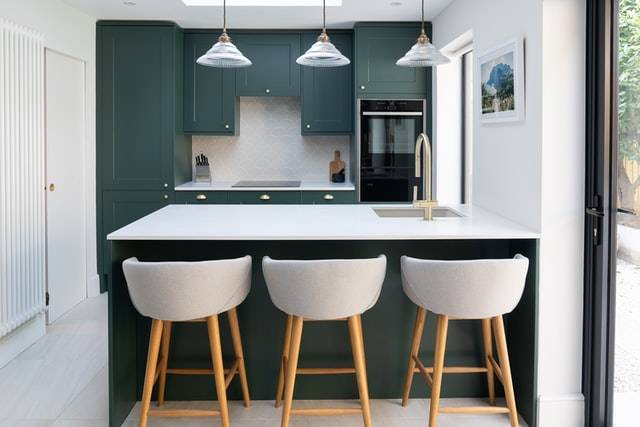 Prioritise practicality
So there you have it - our step-by-step guide for how to design your own kitchen!
Although everyone has a different style, space and budget, the design process should always stay the same. So remember, don't get carried away with paint colours and kitchen accessories. Instead, focus on functionality. Because the perfect kitchen isn't just pretty, it's practical too!
---
Need help designing your dream kitchen?
As a kitchen designer, I love creating a stunning space where life is easy and memories are made! If your kitchen needs upgrading, modernising or a complete renovation, let's have a conversation and see what you could do with your space.
A new kitchen with a specialist design is more cost-effective than you may think – just get in touch with us today for a free in-store kitchen design consultation and we'll show you how.
Emma Reed – Kitchen designer – 01792 712000
A few more from us…