Kitchen islands have become increasingly popular over the past decade. Why? Because they're so multi-functional. Yet, with so many options out there, how do you find the perfect one for you?
It all starts with establishing what you want. So, to help you figure that out, we're unpacking the three primary benefits of a kitchen island.
Whether you're inspired by one solution or all three, we hope this article helps uncover your kitchen island cravings, to help you design your perfect kitchen.
Additional storage
If you're struggling with storage space, why not integrate some into your kitchen island? You can still achieve a seamless, cohesive design (it just saves cramming your cupboards with kitchenware!).
Firstly, start by taking inspiration from your cabinetry. Do you want to replicate the same design, or do you want something different? If you're looking to make a statement (rather than mimicking your original cabinets), we suggest painting your island a contrasting colour.
Once you know how you want it to look, it's time to focus on functionality. Do you need extra draws for utensils and cutlery? Or are you dreaming of integrated appliances like fridges and dishwashers? Whatever your needs (whether you're looking to hide your bins or display your cookbooks), your kitchen island can solve all of your storage solutions without compromising on style.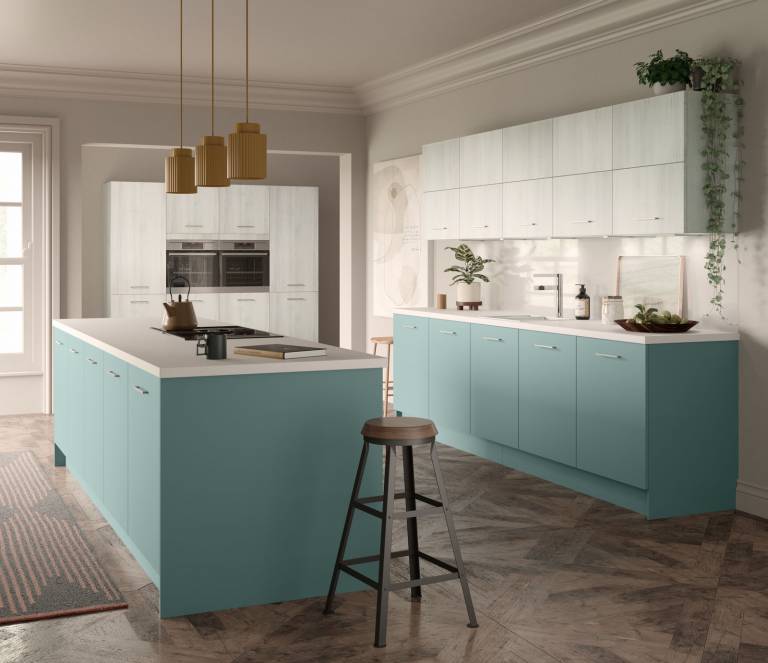 Dining space
When designing an additional dining space, there are two main factors you have to consider - seating and spacing.
Of course, comfortable seating is a must. Upholstered bar stools are a great option, offering you a wide selection of beautiful designs along with that all-important back support.
However, even the comfiest chair cannot compensate for a cramped kitchen island. Hence, why it's so important to consider spacing. As a general rule of thumb, you want to leave at least a metre of space between your island and countertops. This will ensure your kitchen doesn't feel cramped or overcrowded whilst leaving plenty of room for guests to manoeuvre in and out of their seats. Similarly, you want to leave enough space between each stool (roughly 20-30cm) so that you don't feel like you're sitting on top of one another.
Once you've worked out the logistics, you can start to focus on the fun design features. Pendant lights create a stunning statement, whilst hidden LED lights (fitted beneath your countertop or around the base of your island) are perfect for evening dining. Or, if you really want to be the host with the most, consider installing an integrated wine cooler - it's sure to be a hit with your guests!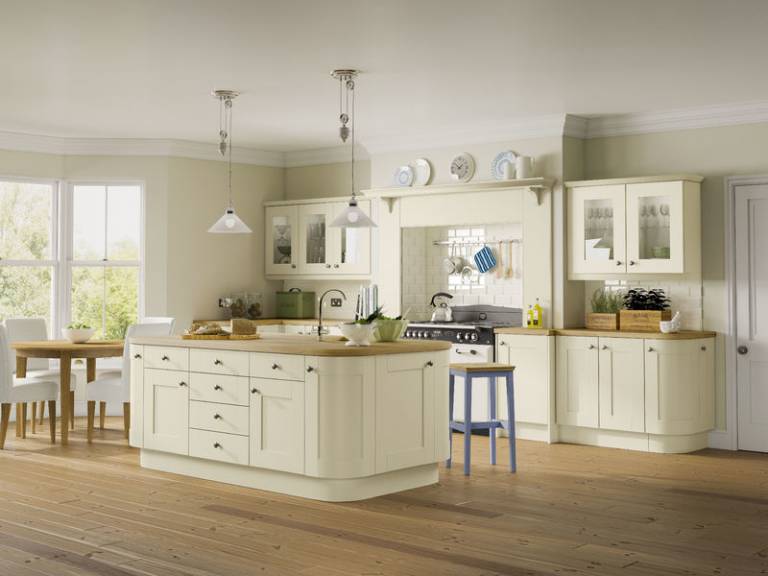 Food preparation
Cooking is far less enjoyable when you're cramped. So why not solve your cooking conundrum and design a kitchen island to accommodate your culinary needs?
Additional counter space is perfect for food preparation - especially for the messy cooks amongst us. Just make sure to pick a material that is heat and stain-resistant. After all, you don't want to spill malbec all over your marble countertops.
Integrated appliances are yet again another priceless addition to a kitchen island. Sinks make your island infinitely more practical (perfect for washing hands, washing vegetables, washing up - you get the gist), whilst integrated hobs are ideal for both sauteing and socialising - it truly is functionality at its finest.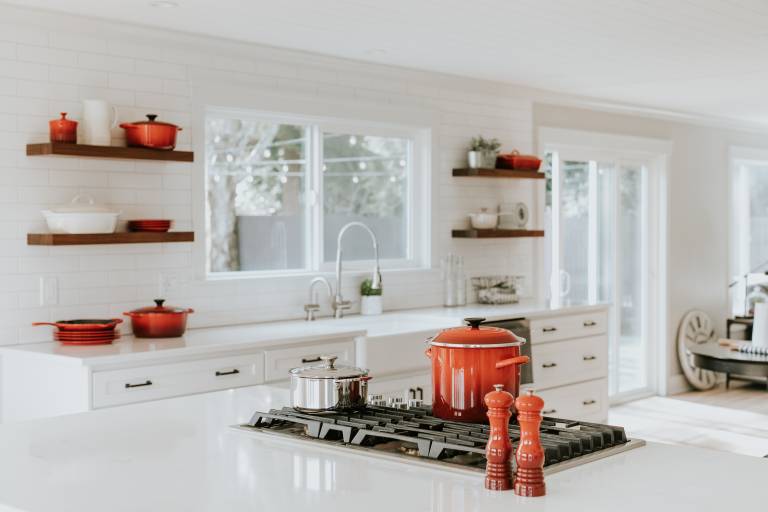 Style and substance
Whether you're lacking storage space, counter space or seating space, a new kitchen island can help solve the problem! So don't be afraid to list all of your wants and needs - when it comes to designing the perfect kitchen island, you really can have it all!
---
Need help designing your dream kitchen?
As a kitchen designer, I love creating a stunning space where life is easy and memories are made! If your kitchen needs upgrading, modernising or a complete renovation, let's have a conversation and see what you could do with your space.
A new kitchen with a specialist design is more cost-effective than you may think – just get in touch with us today for a free in-store kitchen design consultation and we'll show you how.
Emma Reed – Kitchen designer – 01792 712000
A few more from us…