Fancy giving your kitchen a bit of a spruce up? You've certainly landed in the right place. We're set to reveal some savvy tips on how to spice up your kitchen to reflect the ever-changing flavours of each season.
Consider this for a moment. Your kitchen isn't just a space for knocking up meals – it's the beating heart of your home. It's the hub of gatherings, the birthplace of many cherished memories. Isn't it just fitting, then, to keep this space in tune with nature's rhythm, subtly shifting with each season? Here´s how to do just that.
1. Select colours and Materials to Reflect the Seasons
To start, let's delve into colours and materials. Envision Spring. It´s likely you're picturing citrusy lemons, limes, and fresh green salads. As Summer arrives, it brings vibrant strawberries, juicy peaches, and blueberries. Autumn is marked by the rich hues of pumpkins and cinnamon, leading to Winter with its dark mulled wine and comforting, earthy stews.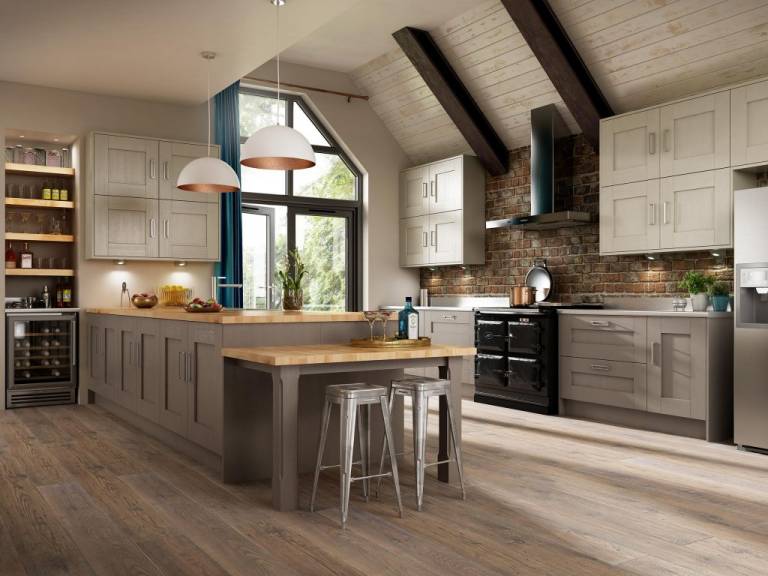 Consider reflecting these palettes not only in the colours you choose but also in the materials that populate your kitchen. It could be as simple as exchanging your tea towels or placemats, or maybe you're ready for a larger task such as repainting your cupboards or changing the countertop. A robust wooden table might encapsulate the spirit of an autumn harvest or a shiny copper pan could echo the summer sun. Even minute additions, like vibrant mugs or an intriguing fruit bowl, can create a significant change.
2. Add a sprinkle of Greenery
What about a sprinkle of nature? Adding some plant life into your kitchen not only beautifies the place visually but can also introduce delightful aromas. Imagine having fragrant herbs by the window – a casual brush past them can infuse your kitchen with their fresh scent. And showcasing plants or flowers that are blooming outside can bridge the gap between your kitchen and nature.
3. Showcase Seasonal Cookery Books and Magazines
Cookery books and food magazines aren't solely for rustling up recipes - they can double up as décor, infusing your kitchen with a splash of personality and colour. Consider parading a few of your cherished ones on a shelf or stand.
Rotate them with the changing seasons - spring might spotlight books on salads and fresh veg, summer could accentuate barbecue and al fresco dining, autumn is the moment for robust stews and baking, and winter might showcase books on festive meals or cosy, comforting dishes. These publications not only kindle your seasonal culinary inspiration but also make for a cracking visual tribute to each season.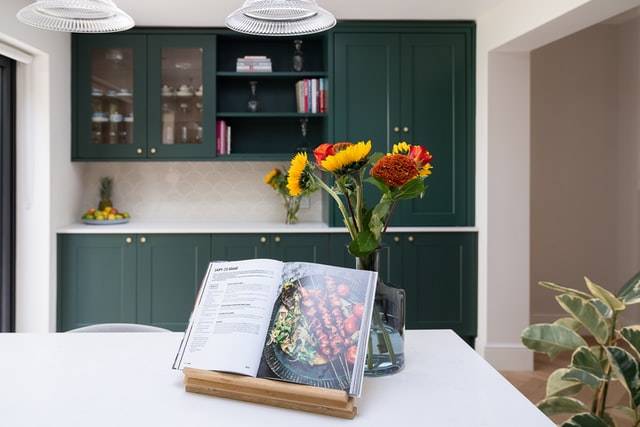 4. Display Seasonal Scented Candles or Essential Oils
Let's not forget our sense of smell, which is incredibly potent when it comes to evoking memories and creating atmosphere. One way to seasonally spice up your kitchen is by selecting candles or essential oils that reflect the aroma of each season.
In spring, you could opt for fresh and floral scents such as lavender or rosemary. Summer might be captured by citrusy notes, or perhaps the smell of freshly cut grass. For autumn, you can't go wrong with warming spices like cinnamon or clove, while winter might call for the inviting aroma of pine or mulled wine.
An added bonus is that these scents can help mask any lingering cooking odours, keeping your kitchen fresh and inviting all year round!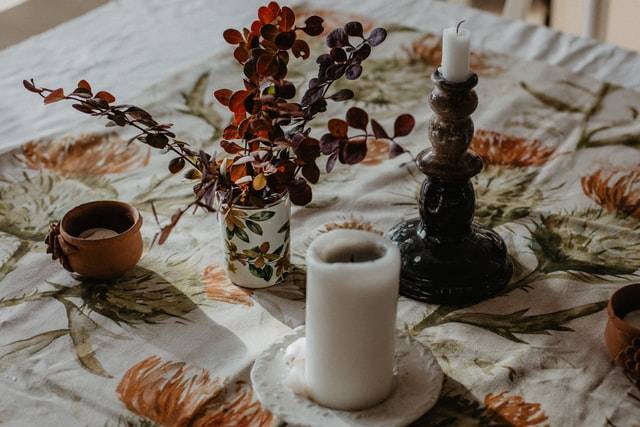 And there we have it! These pointers should help you spice up your kitchen and make it resonate with the rhythm of the changing seasons. Your kitchen should reflect your personal preferences, in both décor and cuisine. So, take these pointers, experiment with them, and above all, relish the journey. Embrace the changes and appreciate each season, one appetising bite at a time.
__________________________________________________
Need help designing your dream kitchen?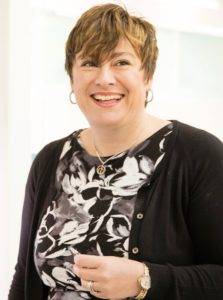 As a kitchen designer, I love creating a stunning space where life is easy and memories are made! If your kitchen needs upgrading, modernising or a complete renovation, let's have a conversation and see what you could do with your space.
A new kitchen with a specialist design is more cost-effective than you may think – just get in touch with us today for a free in-store kitchen design consultation and we'll show you how.
Emma Reed – Kitchen designer – 01792 712000
A few more from us…