Smart kitchen gadgets have become a mainstay in most UK homes, making everything from food preparation to cooking and enjoying meals more efficient and enjoyable. In this blog, we will introduce you to some of the current smart kitchen gadgets that can transform your kitchen experience and how you cook and eat at home.
Smart cup
Sounds very harmless and basic on the outside, right? Yet this is one of the 'smartest' smart kitchen gadgets you'll come across today.
The smart cup makes it really easy to keep a check on your daily fluid intake. It automatically gives you a calorie count on the liquid you pour in it – be it juice, coffee, or water, for instance – and sends the data straight to your smartphone. It's a great way to keep track of your daily hydration needs!

Image source: https://smartcups.com/
Smart slow cooker
Want to prepare tantalising meals but in an easier and more time-savvy way? Enter the smart slow cooker! You can control it from anywhere as long as you have a smartphone with an internet connection. The accompanying mobile app lets you adjust cooking times and temperatures and add the necessary ingredients by selecting them from the app directly. You can even monitor the progress of your favourite meals as they cook. If that
If that wasn´t enough, real-time notifications also let you know when your meal is ready to be served.
Smart coffee maker
If you find making your coffee the manual way each morning cumbersome, then this smart kitchen gadget is for you.
Here's the fun part: you can start your coffee maker from your phone as soon as you wake up! Just choose your coffee or espresso flavour, and by the time you wearily make it to the kitchen, a nice piping hot cup of coffee is already waiting for you.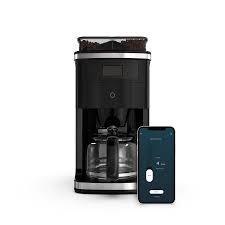 Image source: https://smarter.am/products/smarter-coffee
Smart kitchen scale
Smart weighing scales are among the most popular smart kitchen gadgets this year, allowing baking lovers to take their skills to the next level.
Offering advanced and innovative features, the ability to virtually connect the scale to your smartphone means you can use it as an on-the-go recipe book, ingredient finder, recipe tweaker, and more. It´s a fantastic way to improve your culinary skills, if we do say so ourselves.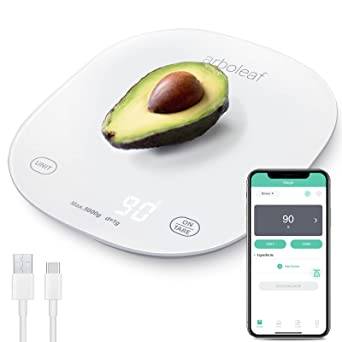 Image source: https://www.amazon.co.uk/arboleaf-Weighing-Nutrition-Calculator-Rechargeable/dp/B09MRXVBV6/ref=sr_1_6?keywords=smart%2Bfood%2Bscale&qid=1683445744&sr=8-6&th=1
Automated soap dispenser
We wanted to round off our list of smart kitchen gadgets with an automated hand soap dispenser, as no modern kitchen is truly complete without it.
While the technology is nothing new, it's becoming more common in homes, not just large-scale offices or hotels. Place your hand under the sensor and enjoy freshly dispensed liquid soap to wash your hands and keep your kitchen more hygienic.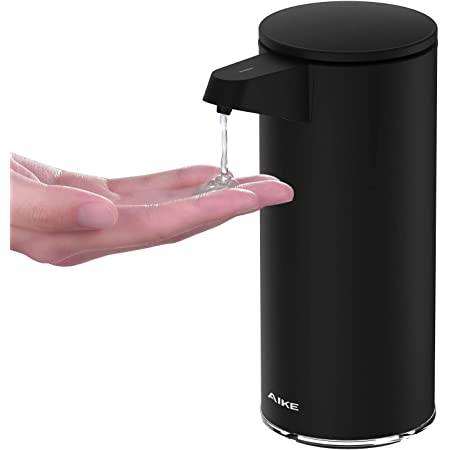 Image source: https://www.amazon.co.uk/AIKE-AK1333-Automatic-Dispenser-Rechargeable/dp/B0BFL4JMSQ/ref=sr_1_5?keywords=automatic+soap+dispenser&qid=1683445936&sr=8-5
The smart kitchen revolution is here to stay!
Smart kitchen gadgets have transformed how we prepare and enjoy our food in modern times. With these devices, we can now spend less time in the kitchen and more time doing the things we love.
The smart kitchen revolution is here to stay, and we can expect to see even more innovative gadgets in the near future.
__________________________________________________
Need help designing your dream kitchen?
As a kitchen designer, I love creating a stunning space where life is easy and memories are made! If your kitchen needs upgrading, modernising or a complete renovation, let's have a conversation and see what you could do with your space.
A new kitchen with a specialist design is more cost-effective than you may think – just get in touch with us today for a free in-store kitchen design consultation and we'll show you how.
Emma Reed – Kitchen designer – 01792 712000
A few more from us…