The kitchen is the heart of the home, the hub of your family life, and a haven for memories. With such an important room, you want to make sure that you're making the right investment, one that will last a lifetime. So how do you do this? How do you future-proof your kitchen? If you want your kitchen to look as good throughout its lifetime as it did the day it was installed, here are 5 ways to ensure that it ages well.
1. Take time to think about what you want
Before you do anything when it comes to your kitchen, you need to take some time to plan. What do you actually want from your kitchen? What is the most important thing for you - that you have lots of storage space or the best appliances for cooking?
Whatever you want, make note of it and try to visualise everything from where you will sit down to eat right down to where the bin and hoover will be. All of these details matter when it comes to design and they ensure that, when you come to use the kitchen, you won't outgrow it or get frustrated by it.
Read: What Do You Want from Your Kitchen?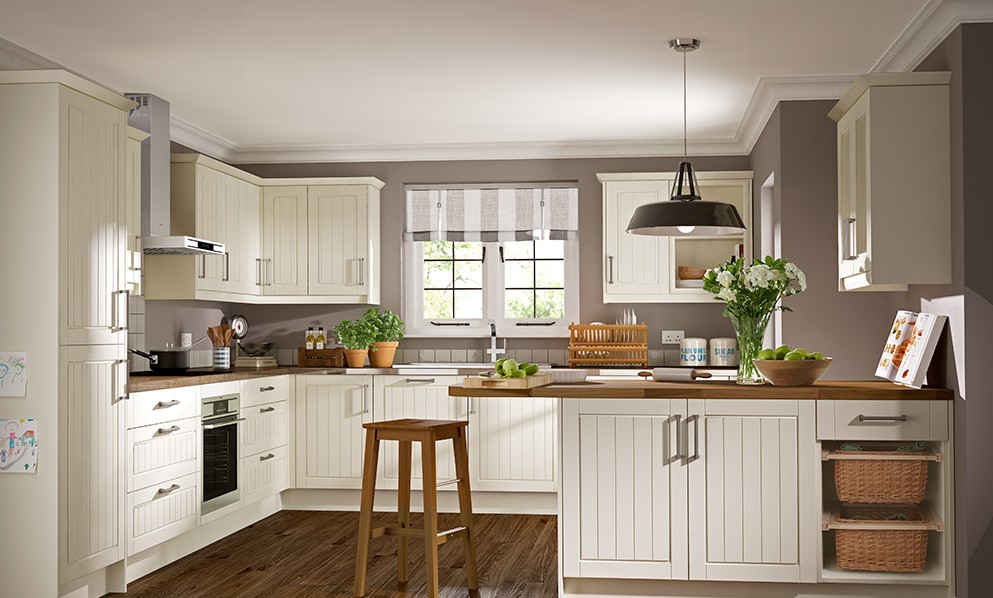 2. Invest in top-quality products
If you want your kitchen to last and to look as good as the day you had it installed, the key is to invest in top-quality products. We're talking about durable worktops and solid, sturdy cabinets.
These things are essential for longevity when it comes to kitchens as they are battered every day from extensive use, so stretch your budget here. You can make savings on tiles or accessories, things that can easily be updated later, but worktops and cabinets need to be able to withstand day-to-day life.
Read: 7 Things to Consider Before Choosing Your Kitchen Worktops
3. Opt for specialised storage solutions
Storage is something that we all need and that is sought after when people buy a house, so consider this when you want to future-proof your kitchen.
What well-designed and clever storage solutions can you incorporate into your cupboards and drawers? When designing this, think about the practicalities of using your kitchen too - where will you need storage the most?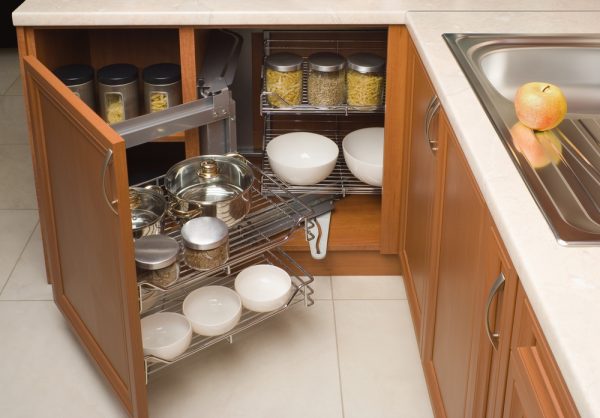 4. Think ergonomic
We talked a lot about the 'kitchen work triangle' in our other blogs and there's a reason for it, it makes your kitchen space a pleasure to use. When designing a kitchen, the triangle is used to minimise the distance between the cooking zone, the preparation area, and the fridge-freezer to create a seamless working space.
If you want to future-proof your kitchen, you need to think about how you can make your kitchen ergonomic. How can you reduce the time and energy of walking, bending, twisting, and lifting in your kitchen? A good designer will work with you to position your appliances in a way that optimises efficiency here.
5. Choose what YOU want
Last but not least, is one of the biggest secrets when it comes to future-proofing your kitchen: just choose what you want.
You can choose what is on-trend and what others are having, but at the end of the day, it's you who has to use it every day so you have to love it for the long term. Stay true to yourself and your kitchen is sure to make you happy for years and years to come.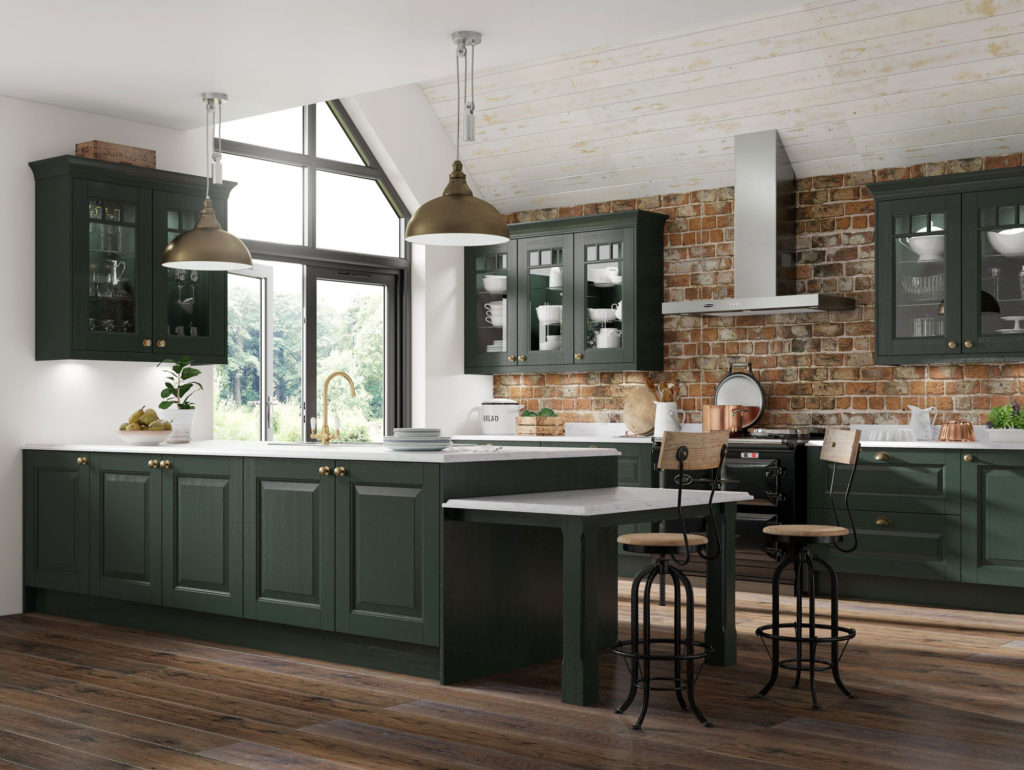 If you need help, seek advice
While these are 5 definite ways that will help you make your kitchen last, if you need help, seek advice with a kitchen designer. Kitchens are a big investment so they can help you get your design and layout right not just now, but for your family's lifestyle into the future too.
________________________________________________
Need help to future-proof your kitchen?
As a kitchen designer, I love creating a stunning space where life is easy and memories are made! So, if your kitchen needs upgrading, modernising or a complete renovation, let's have a conversation and see what you could do with your space.
A new kitchen with a specialist design is more cost-effective than you may think – just get in touch with us today for a free in-store kitchen design consultation and we'll show you how.
Emma Reed – Kitchen designer – 01792 712000
A few more from us…