We all know what it's like to get carried away at Christmas time. We get swept up in the tinsel and the turkey, only to come to a grounding halt on January 1st. To ease your transition from jingle bells to January, we've created a 5 step guide to show you how to prepare for the new year in your kitchen. After all, there's nothing like a new year to inspire you to freshen up your kitchen.
1. Take down your decorations
Prepare for the new year in your kitchen by storing away your festive kitchenware, either in your attic or garage. Be sure to include any Christmas crockery and tableware to create some extra space in your kitchen cupboards. Once the decor is down and stored away, we recommend re-dressing your dining table ready for the new year.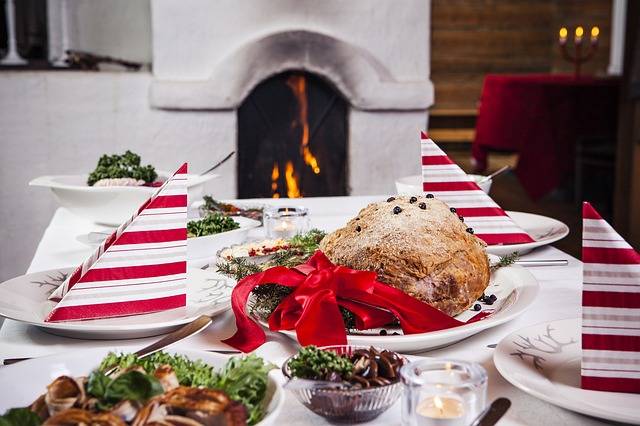 2. Reorganise your fridge
We're all guilty of overindulging at Christmas. Our fridges are full of festive treats and (more often than not), our eyes are bigger than our bellies, which means one thing - leftovers. In preparation for the new year, try to reorganise your fridge by using up any leftovers, freezing anything spare and clearing out expired food. This way, you can minimise waste, create more space for fresh groceries and polish off your Christmas pudding ready for the new year.
3. Deep clean your kitchen
Between all the fun and festivities, it's fair to say that housework hasn't been at the top of our list of priorities. However, if you want to begin the new year with a fresh start, you're going to need to dig out those cleaning supplies. Prepare for the new year in your kitchen by clearing out your cupboards and cleaning your appliances. And don't forget to give some extra attention to your oven and fridge! After a month of churning out seasonal snacks and Christmas dinners, they'll appreciate a good clean.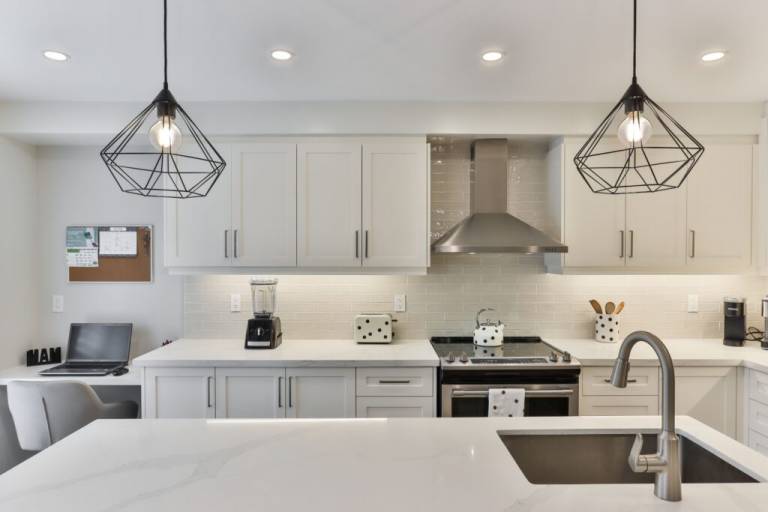 4. Spruce up your space
Once the Christmas decorations come down, you can't help but look around and think that everywhere looks a bit bare. Whilst we're not suggesting that you keep your tree up all year round (although some of us may secretly want to), we do recommend taking the time to spruce up your kitchen. Why not prepare for the new year in your kitchen with a fresh lick of paint? Or, to keep that cosy feeling in the cooler months, add some new accessories! Candles and rugs will add warmth to your space, whilst house plants can add some colour to those cold January mornings.
5. Stock up ready for the New Year
Many of us like to start the new year with a new set of goals which means planning is crucial. Whether you want to start eating healthier or drinking more water - having everything you need ready and waiting is essential for kick-starting your new journey. Be it fresh fruit and vegetables, a blender for smoothies or a brand new water filter - stock up your kitchen with items that will make achieving your new year resolutions that little bit easier.
So there we have it, our 5 steps to help you prepare for the new year in your kitchen. With just a bit of planning, you can continue to enjoy your Christmas holidays and still enter the new year feeling prepared rather than panicked.
___________________________________
Prepare yourself for winter…
As a kitchen designer, I love creating a stunning space where life is easy and memories are made! So, if your kitchen needs upgrading, modernising or that much-needed breath of life, let's have a conversation and see what you could do with your space. Check out our full range of kitchen appliances in store!
Emma Reed – Kitchen designer – 01792 712000
Other handy articles that will spark some inspiration!