With many of us being stuck indoors for the majority of 2020, it's no surprise that DIY jobs and home improvements have been the top of a lot of lists! Due to the current climate, however, and the looming recession, not everyone has the budget that they want to be able to make these improvements. Armed with this thought in mind, I thought it would be useful to put together a blog that outlines the top home improvements that deliver the best return. Here they are in all their glory!
Home improvements and their Return on Investment (ROI)
There's a whole range of minor and major improvements that you could make to your home to increase its value, from just getting the floors cleaned or renewed to building a whole new extension. Here are our top improvements (in ascending order when it comes to ROI).  
6. Kitchen
Average Cost: £9,600
Average Profit: £4,750
Average ROI: 49%
Obviously there are a lot of small changes you can make to your home, but the kitchen is often the room that needs an update, plus you get almost 50% return on investment! In fact, our kitchens are becoming a major player in whether or not a house sells as buyers are taking a special interest in this one space. So, if you invest some money in the kitchen to create a ready-made, attractive space, buyers are more willing to pay more for it to save themselves having to do it themselves when they move in.
Many people think upgrading a kitchen is too expensive, but it can be done quite cheaply these days. The most important things to upgrade and add value would be the units and worktops, to modern models with a neutral colour, the tiling, the appliances, and potentially the flooring if it is unappealing. The kitchen is definitely a room that will increase the value of your home and make a massive difference to a buyer's decision.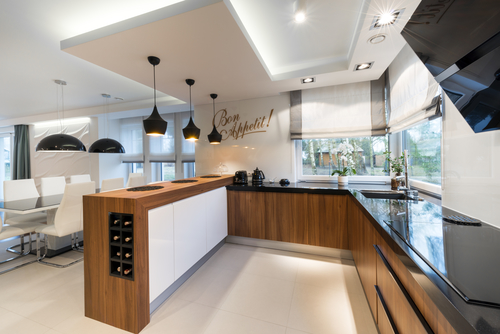 5. Loft Conversion
Average Cost: £24,600
Average Profit: £12,000
Average ROI: 50%
Loft conversions are becoming increasingly attractive to home buyers, as well as providing homeowners with extra rooms without having to move, so it really is a win-win home improvement if you need the space. Although a more pricey home enhancement, a loft conversion will add a whole new floor to your property, allowing you to receive up to 50% return on investment. Plus you won't need planning permission if you're only making internal changes!
The best loft conversion to make would be one with an ensuite bathroom, as these tend to add the most value. However, you can then use the space for whatever you want from a home gym or office to an extra guest room.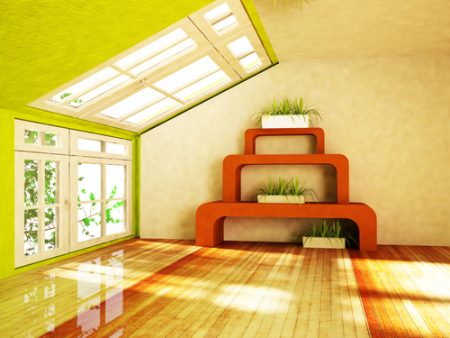 4. Roof
Average Cost: £4,150
Average Profit: £2,600
Average ROI: 63%
When thinking about home improvements that deliver the best return for your money, the roof is often neglected in the line up. Obviously, if you maintain your roof well, ensuring that there is no looks, sufficient insulation and all is in good condition, then just a good old fashioned clean will do the trick. However, if you live in an area where the weather is bad and the roof isn't in the best of condition, then you might want to think about replacing it.
Not as costly a job as you would think, a roof replacement would give you approximately 63% return on investment, and with a roof in good condition, buyers would be more likely to buy and won't be able to push you down on price. Long story short, if the roof needs doing, it's definitely a home improvement worth the investment.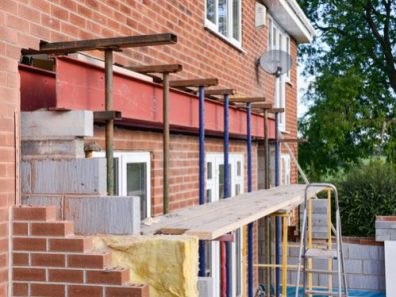 3. Extension
Average Cost: £19,750
Average Profit: £14,000
Average ROI: 71%
If there is space to do so, extending your property will add more space and rooms and even floors to your home, giving you up to a whopping 71% on your investment. As each extension is different, the cost will vary considerably, so to decide whether an extension would be worth it, you should look at house prices in your area. How much more value does an additional bedroom or garage add to a similar home?
Although a great investment, extensions often come with restrictions and the need for planning permission, whilst also cutting into garden space. If you have the space to work with, then this shouldn't be a problem. Just make sure not to overdevelop as some buyers like properties that they can make their own changes to.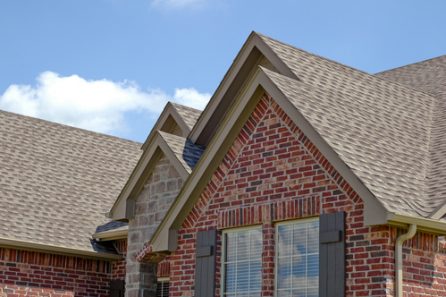 2. Garden
Average Cost: £4,550
Average Profit: £4,000
Average ROI: 88%
We Brits love our gardens, so naturally this is another area of the home that we pay particular attention to. We've all seen properties before, where the front garden has been overgrown and messy, and this automatically gives us a bad impression of the house and its interiors before we've even seen it. Therefore, landscaping your front garden is just as important as the back garden, as this is the first impression a buyer will get about your home's condition.
Any improvements made to a garden don't have to be extravagant. In fact, over landscaping can have the opposite effect, turning buyers off the property as the garden will be 'high maintenance.' The trick is to make the gardens look well looked after and modern by making the most of the space. That way they'll be much more attractive to a buyer, giving you on average 88% return on investment.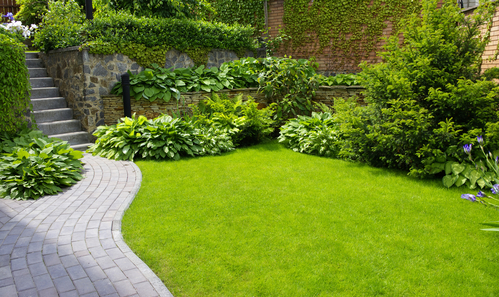 1. Conservatory
Average Cost: £5,300
Average Profit: £5,750
Average ROI: 108%
Who would have thought that a conservatory would take the top spot for home improvements that deliver the best return on investment! It has been found that a quality conservatory can greatly increase the value of your home, giving you a 108% return on investment. Crazy right! It makes sense though; conservatories add an extra room to your house, most don't require planning permission and they add a whole new different dimension to your property.
To get the most value out of a conservatory addition, always make sure it fits with the aesthetics of the property and flows with the adjoining room. This home improvement also would not be suitable for properties with small gardens as it takes up a lot of outside space, which would lower its appeal on the market.
Although all these improvements are a great move for increasing the value of your home to future potential buyers, they also make a massive difference to your home for you, now.
Being stuck indoors so much, we've all noticed what we love and hate about our space, so why not change it? Why not make the home improvements you want to enrich your living space? It's a bonus if they have a great return on investment. The real positive is that they will make the next few months of this pandemic far more pleasant for you too!
---
What we can do for you:
As a kitchen designer, I love creating a stunning space where memories are made! So, if your kitchen needs upgrading, modernising or just give it that much-needed breath of life, let's have a conversation and see what you could do with your space. A new kitchen with a specialist design is more cost effective than you may think.
Emma Reed - Kitchen designer - 01792 712000
Resources:
**Figures from a 2014 Survey**
[1] This is Money
[2] Renovation Magazine National Survey 2017