Who doesn't fancy a right good natter while flipping burgers under the sun? We all do! That´s why creating the perfect outdoor kitchen design is so important - it amplifies summer entertaining to a whole new level.
If you love eating outdoors and want to level up, here are some top tips and ideas to help you craft a stylish and functional outdoor kitchen design. The aim is to create a perfect spot for enjoying a cracking summer party or a quiet family barbecue.
Choosing the Right Location
The right location is a balance of practicality and pizazz. You'll want easy access to your indoor kitchen — running back and forth with a tray of burger buns isn't all that glamorous, is it? Consider the direction of the wind, nobody wants a face full of smoke. The best spot will catch plenty of sunlight without turning your guests into grilled prawns.
Choose wisely and create an outdoor cooking spot that's convenient and an absolute feast for the eyes.

Key Elements of an Outdoor Kitchen
When diving into your outdoor kitchen design, it's not just about where it sits, but what you stuff it with.
Cooking equipment: A quality grill or oven is a must, but don't overlook the extras. A trusty side burner, a pizza oven for those delicious homemade pies, or a smoker can elevate your culinary game. Consider tech touches too, like a smart grill or an outdoor fridge.
Preparation and storage area: A good chunk of counter space will make all the difference when you're prepping those summer salads or mixing up a pitcher of Pimm's. And having a dedicated spot for your cookware and utensils? That's the cherry on top.
Seating area: Your outdoor kitchen is where your mates and family gather, chat, and chill. Comfort is king here. Cosy chairs and a spot to rest your glass (or plate) are essential.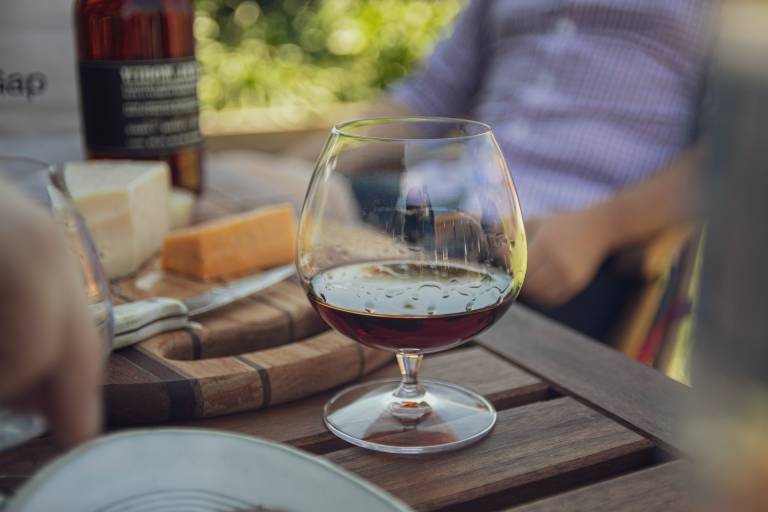 Lighting: It's not only about seeing what's on your skewer but setting the mood. Those fairy lights or lanterns can transform your evening from good to magical.
Some Shelter: Whether it's a pergola, umbrella, or gazebo, some shade or rain cover will ensure your party keeps rocking.
Incorporating Style into Your Outdoor Kitchen
Adding panache to your outdoor kitchen design isn't just about throwing a few pretty bits and bobs together. It's about crafting a space that sings in harmony with the style of your home.
Are you into the modern look? Consider using materials like stainless steel and polished concrete for a sleek edge. If rustic charm is your cup of tea, natural stone and reclaimed timber could be right up your alley.
Decor elements are the fairy dust of your outdoor kitchen. Decorative tiles can add a unique touch to your backsplash. Snazzy outdoor rugs or cushions can jazz up your seating area. And don't forget greenery; potted herbs or climbing plants not only look great but are handy for cooking too!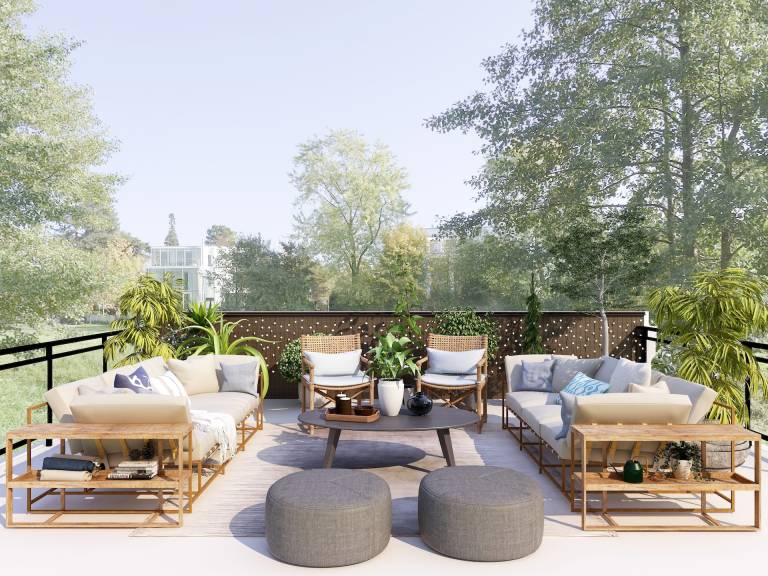 Whether it's a family lunch or a party with friends, a thoughtfully designed outdoor kitchen brings a spark of excitement to every gathering. From choosing the perfect spot and including all the right elements, to adding a splash of your style and a dash of tech, creating your dream outdoor kitchen is a journey worth embarking on.
So, get out there and create a space that'll have you looking forward to every sunny day, and even the cloudy ones too. Happy cooking!
__________________________________________________
Need help designing your dream kitchen?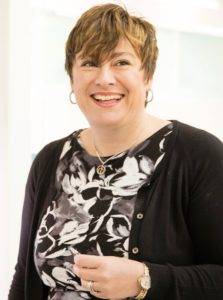 As a kitchen designer, I love creating a stunning space where life is easy and memories are made! If your kitchen needs upgrading, modernising or a complete renovation, let's have a conversation and see what you could do with your space.
A new kitchen with a specialist design is more cost-effective than you may think – just get in touch with us today for a free in-store kitchen design consultation and we'll show you how.
Emma Reed – Kitchen designer – 01792 712000
A few more from us…