There's an undeniable allure to a farmhouse kitchen. From the moment you step in, you're enveloped by a sense of comfort, warmth, and timeless charm. This isn't just a cooking space; it's a heartwarming blend of history, functionality, and style.
If you've ever dreamt of creating your farmhouse kitchen, you're not alone. This beloved design has captured the hearts of many, offering a sanctuary where both meals and memories are made. However, if you´re truly looking to make that dream come true, here are my top tips for doing so.
1. Choosing the right materials
The materials you choose can make or break the authenticity of your farmhouse kitchen. Natural wood, with its rich grains and textures, is the go-to choice for cabinetry, bringing warmth and rustic charm.
Stone countertops, be it granite or marble, add a touch of elegance and durability. But have you considered the beauty of reclaimed wood? Not only does it carry a piece of history, but it's also a sustainable choice, championing eco-friendliness.
For the flooring? Nothing beats the earthy tones of terracotta tiles or the classic appeal of wooden planks.

2. Colour palette and textures
The colour palette of a farmhouse kitchen is like a serene countryside landscape. Neutral tones lay the foundation, punctuated by muted hues like sage green or dusty blue. But beyond colours, it's the textures that truly elevate the space.
Think woven baskets holding fresh produce, grainy wood finishes that feel earthy to the touch, and the softness of handcrafted textiles. And while the essence of a farmhouse kitchen is rooted in tradition, don't shy away from adding a contemporary spin with modern light fixtures or sleek hardware.
3. The iconic farmhouse sink
The farmhouse sink is more than just a basin; it's a testament to the functionality and history of the farmhouse kitchen. With its deep and wide design, it's no wonder that it's a favourite among large families and those who have a passion for cooking.
It's spacious enough to handle pots and pans of all sizes, making kitchen chores a breeze. But the sink alone isn't the star; it's the faucet that completes the look. Opt for a faucet that not only complements the sink but also enhances the overall aesthetic of your kitchen.

4. Incorporating vintage and antique elements
To infuse your farmhouse kitchen with a touch of history, consider a trip to local antique shops or flea markets. These treasure troves offer unique finds that add character and a rich narrative to your space. And don't just stop at buying; think repurposing.
That old wooden ladder? It could be your next pot rack. Every vintage piece, be it a rustic clock or an antique stool, brings a slice of history to your kitchen.
5. Open shelving and storage solutions
One of the defining features of a farmhouse kitchen is the enchanting charm of open shelving. Imagine shelves adorned with vintage kitchenware, fresh plants, and curated decorative items, each telling its own story.
But it's not just about aesthetics. The real magic lies in striking the right balance. While open shelves offer a visual treat and easy access, closed cabinetry ensures your essentials are tucked away neatly.
Together, they create a harmonious blend of display and practicality in your farmhouse kitchen.

Embracing timeless elegance
The allure of a farmhouse kitchen lies in its blend of tradition and modernity. With its timeless beauty and practical design, it's no wonder many are drawn to its charm.
Our expertise in kitchen design shines through, seamlessly merging the old with the new. As you embark on your farmhouse kitchen journey, let it reflect your unique style and story.
__________________________________________________
Need help designing your dream kitchen?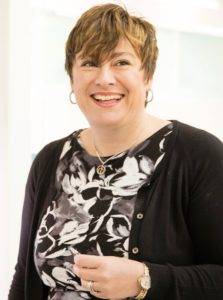 As a kitchen designer, I love creating a stunning space where life is easy and memories are made! If your kitchen needs upgrading, modernising or a complete renovation, let's have a conversation and see what you could do with your space.
A new kitchen with a specialist design is more cost-effective than you may think – just get in touch with us today for a free in-store kitchen design consultation and we'll show you how.
Emma Reed – Kitchen designer – 01792 712000
A few more from us…