From the very first moment I stepped into the world of interiors, the rules of kitchen design became my guiding light.
There's an undeniable magic in transforming a kitchen, a magic I've been fortunate to wield for years now. It's not just about aesthetics; it's about creating a space that resonates with the heart of the home.
With every project, I channel my passion and years of experience to ensure that the right principles are always at the forefront. After all, a well-designed kitchen isn't just a space—it's an experience.
Here are what I consider the seven rules of kitchen design.
1. Functionality is my top priority
Functionality reigns supreme in kitchen design. I've come to realise that the most beautiful kitchens are those that are also the most functional.
One of the foundational rules of kitchen design I swear by is the work triangle concept. This principle revolves around the three main work areas: the sink, stove, and fridge.
When these three are in optimal proximity, it makes cooking and cleaning a breeze.
2. I always prioritise adequate lighting
Lighting is the unsung hero of kitchen design. Proper lighting doesn't just illuminate; it elevates.
My go-to layers include ambient lighting for general brightness, task lighting for specific work areas, and accent lighting to highlight design features. It's these nuances in lighting that truly encapsulate the rules of kitchen design.
3. Smart storage solutions are key
"A place for everything and everything in its place."
Clutter-free counters and organised cabinets can make a world of difference. Some of my favourite storage solutions include pull-out drawers for easy access and vertical storage to maximise space.
4. Never overlook ventilation
Ventilation is the silent guardian of a kitchen. I've seen kitchens transform, not just in appearance but in ambience, with proper ventilation.
It's not just about keeping odours at bay; it's about ensuring a healthy environment. They preserve the longevity of appliances and ensure a pleasant cooking experience.
5. Safety is always a priority in my designs
A kitchen should be a haven, not a hazard. My designs always prioritise safety, especially in homes bustling with little ones. From rounded countertops to prevent injuries to non-slip flooring for added grip, every detail is considered.
For those looking to make their kitchens child-friendly, this guide on Childproofing Your Kitchen offers invaluable insights.
6. Quality over quantity for appliances
I firmly believe in the mantra of quality over quantity. It's not about having the most gadgets, but the best ones.
Energy-efficient appliances, for instance, are a staple in my designs. They're not only kinder to the environment but also to your utility bills. With the average appliance lasting between 10 to 15 years for UK householders, making the right choice is vital!
7. When in doubt, seek expert advice
The journey to your dream kitchen can be overwhelming, but remember, you're not alone. I've had the privilege of guiding numerous clients through this process, turning their visions into reality.
So, if you ever find yourself in doubt, remember that expert advice is just a call away.
Crafting kitchens with heart and expertise
In the ever-evolving world of interiors, the golden rules of kitchen design remain timeless. These principles, honed over years of experience, are my guiding light. As always, my commitment is to help you craft a kitchen that's not just a space but a reflection of you.
__________________________________________________
Need help designing your dream kitchen?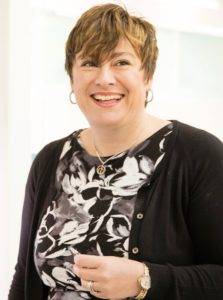 As a kitchen designer, I love creating a stunning space where life is easy and memories are made! If your kitchen needs upgrading, modernising or a complete renovation, let's have a conversation and see what you could do with your space.
A new kitchen with a specialist design is more cost-effective than you may think – just get in touch with us today for a free in-store kitchen design consultation and we'll show you how.
Emma Reed – Kitchen designer – 01792 712000
A few more from us…