The kitchen is the heart of the home; a space that is frequently used for cooking and dining, socialising, entertaining, working and so much more. We as homebuyers tend to pay extra attention to the kitchen when we view a house, most probably as it makes up such a big part of our lives, and with so much interest invested in one social space, this can often be the final deciding factor when buying a home. Whether you're selling your home now, years from now, or are just looking for your next renovation project, every homeowner should consider upgrading or remodelling their kitchen. As this one room holds so much value, it has the potential to yield the best return on investment and may even help your property to sell quicker. If you're looking for an upgrade, one that will increase your market price, then here is a how-to guide to help you design a kitchen that will increase the value of your home.
Increase the Value of Your Home by Designing a Modern Kitchen
1. Plan Your Budget
The most important thing to do before you start any renovation is to plan what the appropriate spending amount is. Obviously, the amount of money that you have available to spend is one thing, but you should also take into account the price bracket of your home too. For example, if your home's asking price is approximately £300,000, then investing £35,000 into the kitchen won't get you the return on investment that you would want. However, equally, if you spend less than £5,000 on upgrades that don't equate to the value of the house, then this could potentially put off potential buyers. Think carefully about the appropriate amount to spend. Calculate a budget that you can afford, one that is in proportion with your home's price bracket, and stick to it.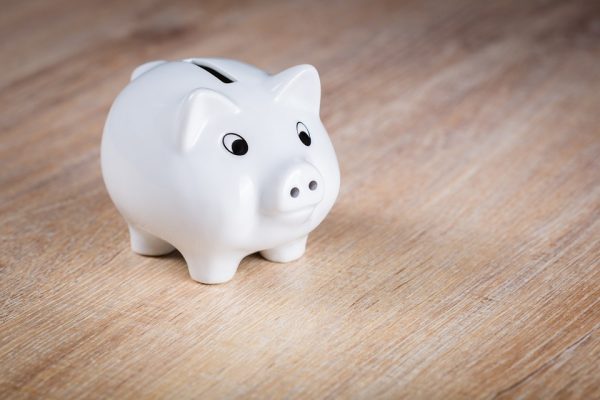 2. Use the Space That You Have
Once you've got your budget in mind, you will then need to view the space that you have to work with. The most important thing here is to have an open mind rather than one set idea. For example, you might have seen an ultra modern kitchen that you love, but the style or shape may not look right in the space that you have. Professional kitchen designers always view the space first and aim to design a kitchen that creates the most appealing look. In simpler terms, they make the best out of what you've already got.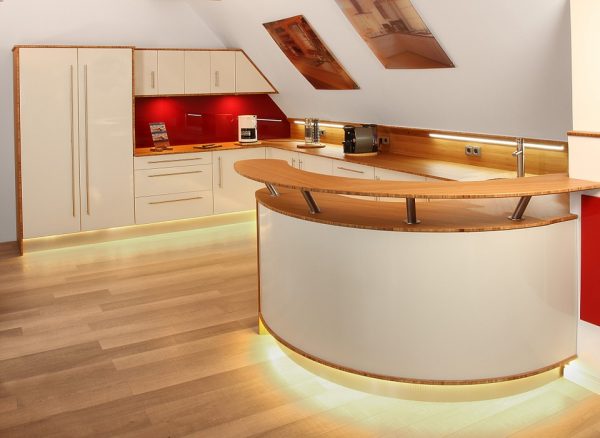 3. Choose the Right Style for Your Home
As well as using your space correctly, a successful kitchen renovation should also continue your home's existing theme. Take a look at your home and note the style. Is it modern or does it contain period features? Is it rustic, traditional country or open plan? Whatever the style of your home, the new kitchen design needs to work with this style to ensure consistency between rooms. Again, here it's important to adapt an idea to your setting, rather than trying to force a show-room kitchen into your space. A balance is key!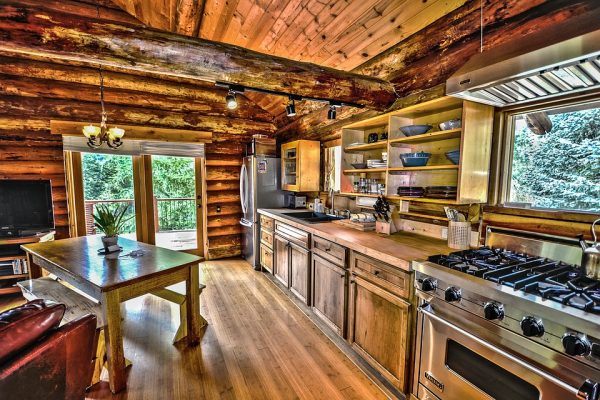 4. Design the Layout with Function in Mind
The function of a kitchen is just as important as its visual appeal, and a lot of the time, potential buyers will notice if the layout is feasible or not. When imagining themselves cooking and socialising in the kitchen, there are a few factors that they will consider, namely storage space and work flow. When designing a kitchen layout, is crucial that you cater to these needs. Here it is important to consider the design as a whole. How many counter tops are enough and where are these in relation to the hob, oven and sink? Will hidden storage space be more effective or can you incorporate enough cabinets that it doesn't interrupt ease of use? These questions are crucial to consider when planning your design, as yo need to both make effective use of your space whilst creating a smooth workflow. A helpful tip to keep in mind is, the more clutter-free surfaces you can create, the more visual appeal it will have to potential buyers!
Insider Tip:
Don't be afraid to knock down a wall and open up the space if you need to! If there's room for extending, open plan layouts can improve your kitchen and in turn increase the area and value of your home. Plus they are getting more and more popular too!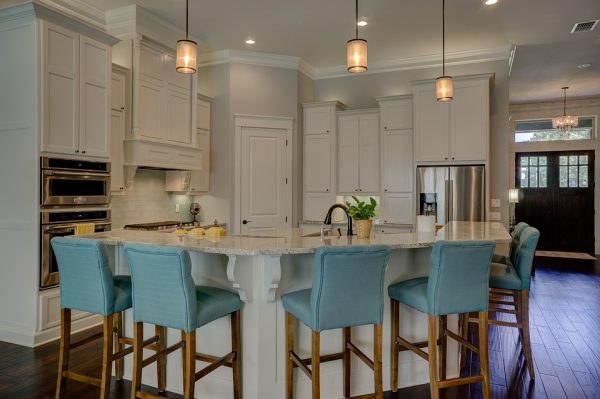 5. Neutral Colours are the Modern Choice
Have you noticed that the most appealing kitchens tend to have a neutral colour scheme? Light greys and creams are becoming a popular modern theme, as well as warm counter tops with white cupboards, and it's no accident. Neutral colours are a great blank canvas for potential buyers to build on and reflect their personalities, so plainer colours will hold a lot more appeal. When designing a new kitchen, bare this in mind and try to think of a colour scheme that will appeal to a wider range of people.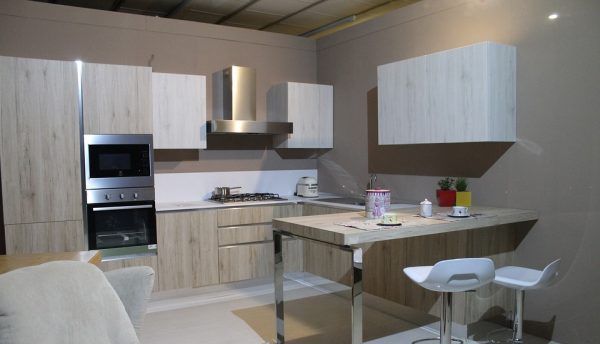 6. Upgrades Go a Long Way
Whether you have a kitchen that just needs a few upgrades or you're working completely from scratch, particular enhancements will definitely be worth the investment. When planning what upgrades are necessary, consider:
High-end Appliances - these stand out in the kitchen, so better appliances give the space a more finished and expensive look. Also consider energy-efficient appliances as these are becoming increasingly sought after.
Refinishing or Replacing Cabinets or Countertops - these small improvements will make a massive difference on your return on investment. If you only want to change one thing, changing these to neutral colours will transform a kitchen without having to pay for a full remodel.
Sufficient Lighting - When viewing a house, a well-lit space versus a dingy room can cause a potential buyer to make a split decision. Make sure that your kitchen has a balance between natural, artificial and ambient lighting to really open up the space.
Expanding the Space - Open floor plans are always a winner, so consider opening up your kitchen whenever possible.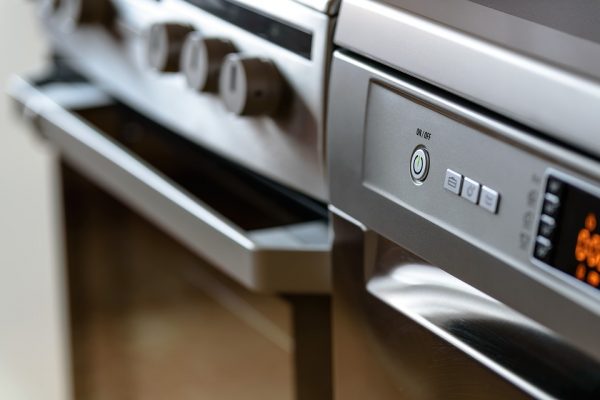 While there are many different ways that we can renovate our homes to increase their market price, it is widely recognised that the kitchen holds the most value. As is always the case with designing, however, it is easy to go overboard when decorating and placing finishing touches, so make sure you plan within budget! Designers know the kitchen layouts, styles, and features that hold the most appeal for potential buyers, so if in doubt, seek advice when renovating. One thing is for sure when you redesign a kitchen the right way, and that is that it will add instant value to your home to get you the better price on the market.
What we can do for you:
As a kitchen designer, I love creating a stunning space where memories are made! So, if your kitchen needs upgrading, modernising or just give it that much-needed breath of life, let's have a conversation and see what you could do with your space. A new kitchen with a specialist design is more cost effective than you may think.
Emma Reed - Kitchen designer - 01792 712000