While choosing your kitchen cabinetry is an exciting part of any kitchen renovation, it is actually the worktops that make the real impact. Yes, cabinets set a certain style and tone to your kitchen, but as worktops sit on a horizontal plane, the eye is drawn to them upon entering the room.
Worktops can make or break the overall style of a kitchen, so don't leave them as an after-thought. Give it due consideration by answering these 7 questions before you buy.
1. What budget do you have?
From cheaper laminates to expensive granite, you can find kitchen worktops that satisfy all price points - the choice comes down to how much you have to spend. Worktops at the higher end of the price scale such as quartz or granite are a worthy investment as they are of high quality and are long-lasting. If you're really tight on budget though, consider maybe placing these worktops in hard working areas, such as by the cooker, and then mix and match them with more affordable worktops for the other areas.
2. Would there be any extra costs?
Another important consideration that you need to think of when choosing your kitchen worktops is if there will be any extra costs during the installation. With stone composites, granite, and some woods, you will need to pay an expert to cut grooves within the worktops for appliances such as the kitchen sink or hob. Bear this in mind when you're reviewing your budget so that you don't get caught out later!
3. What would suit your kitchen layout?
Sometimes, the decision might not be made on budget, but rather the shape of your kitchen. Although straight runs of material are cheaper and easier to fit, if your kitchen is an awkward shape and has a lot of corners, it makes more sense to opt for seamless worktops such as stone composites. Always consider your kitchen layout when choosing your kitchen worktops.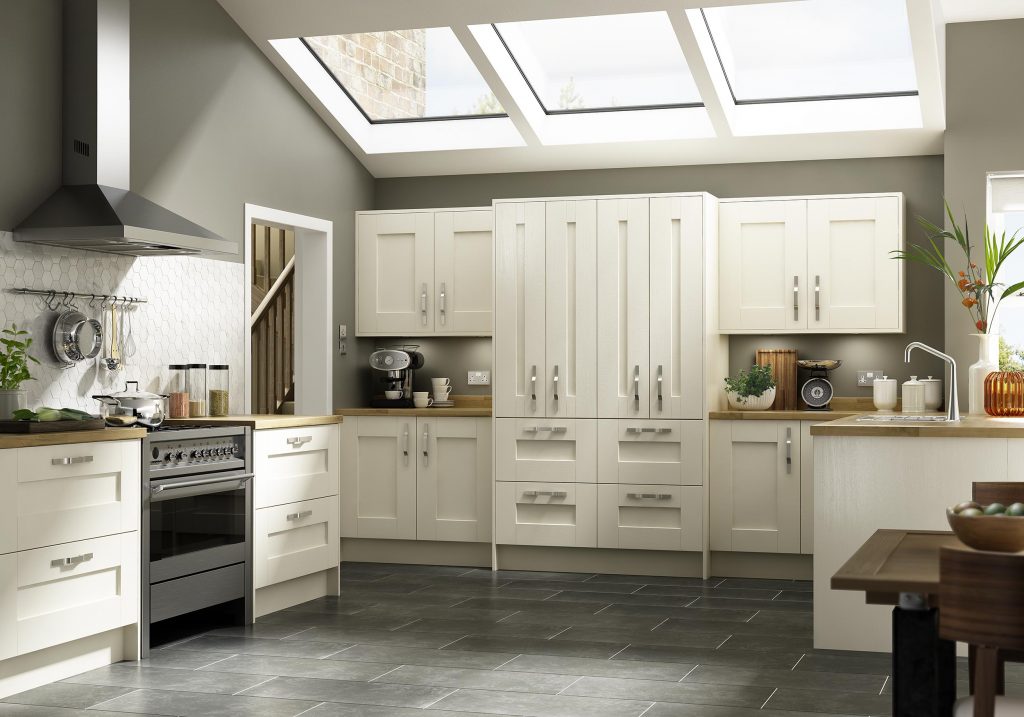 4. How much space is dedicated for the worktop?
Again, your worktop choice may come down to your kitchen and the space that you have rather than other factors. When deciding which is the best worktop for your kitchen, one of the things you can look at is how much space you have. Most worktops have a maximum length so if you measure your space, you will rule out some worktops and be left with the ones that you can actually consider.
5. What profile would you want?
Many people don't consider the depth of the worktop when deciding which one to purchase, but this is something that can seriously alter the look of your whole kitchen. The standard worktop thickness is 30 mm, but thinner profiles (10-20 mm) are popular as well as thicker profiles (50 mm) which have a strip of composite or stone in the front of the work surface. Explore all options before settling on your final decision as some are much more aesthetically pleasing than others.
6. What colour and texture do you want?
The most popular materials for kitchen worktops - laminate, granite, wood, glass, composite stone, stainless steel - have different advantages, so it's important to look at all the factors involved. Think about what is most important to you (e.g price, durability) as well as how you are likely to treat it (e.g. are you quick to clean up spills?), only then can you make the right choice for you.
When choosing colour, consider contrasting colours to your cabinets (e.g. dark worktops with light cabinets). Not only is this aesthetically pleasing, but it is also a timeless trend too so you don't have to worry about it becoming outdated.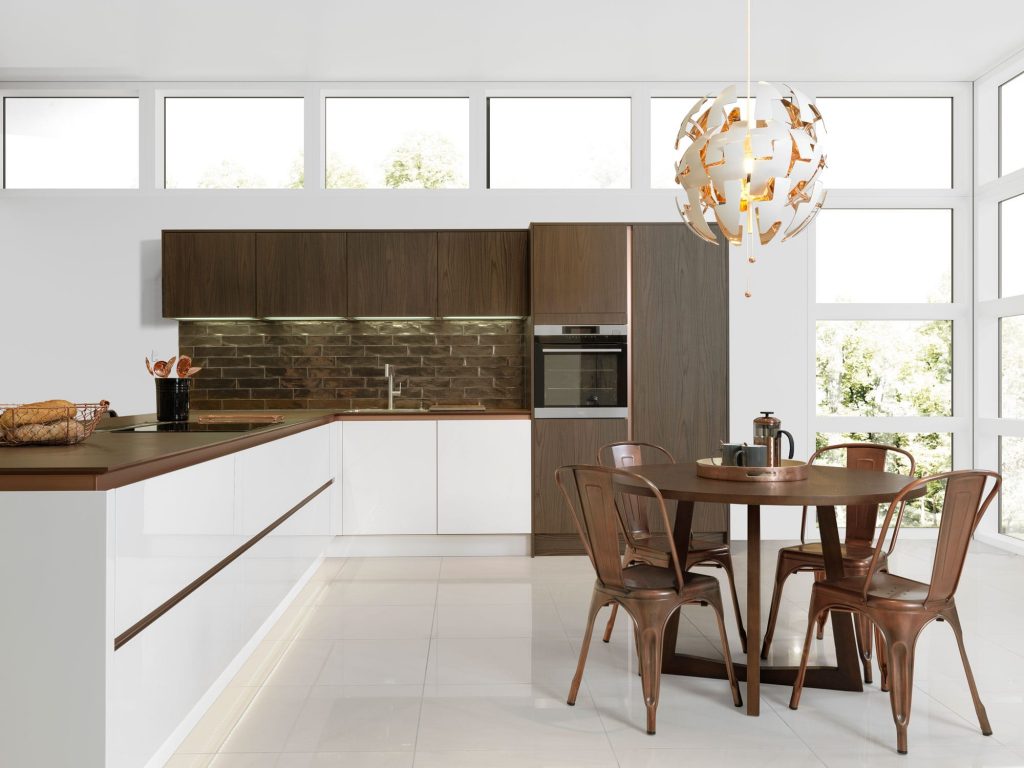 7. Is it the right time?
This may be an odd recommendation but it is always worth considering. Renovations take time and can be quite stressful, so plan to do it at a period where you have nothing else planned. We all leave busy lives, but if you can find the time where you have no other priorities, the less stressed you will be when things are getting ripped out, replaced, or re-installed.
We can help you choose the best worktops for you (and at the right price!)
As a kitchen designer, I love creating a stunning space where life is easy and memories are made! So, if your kitchen needs upgrading, modernising or that much-needed breath of life, let's have a conversation and see what you could do with your space.
We have a whole range of quality yet affordable worktops to choose from!
Emma Reed – Kitchen designer – 01792 712000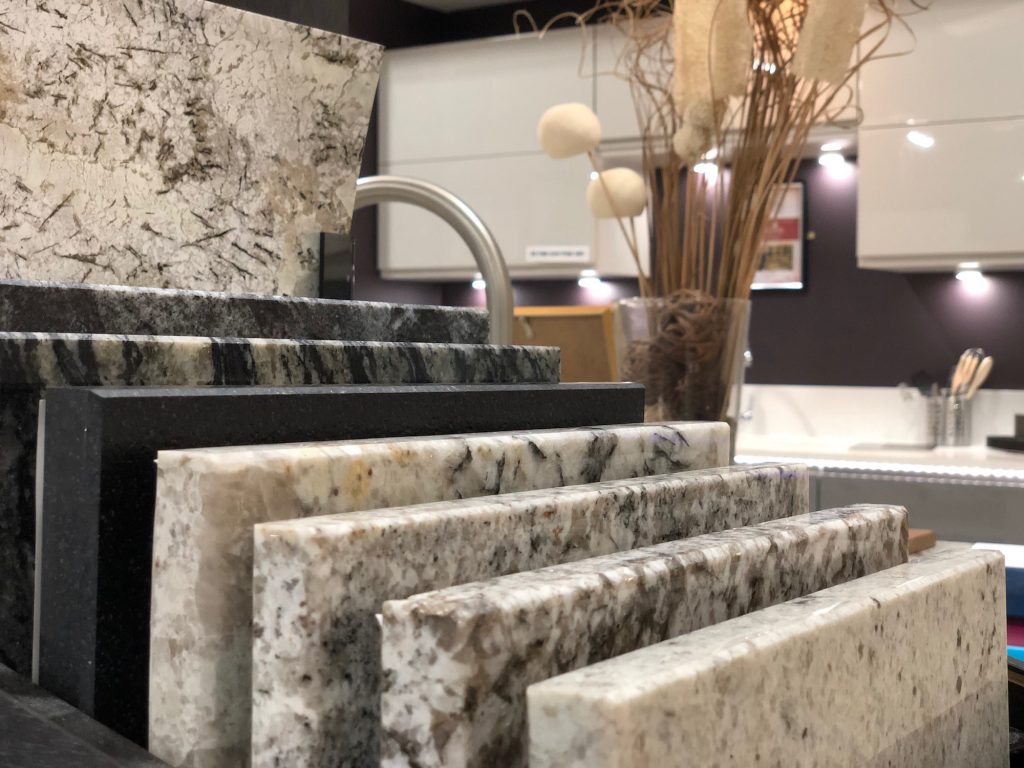 Looking for more inspiration to upgrade your kitchen? Check out some of our other articles!