With it being the month of love, this is the time of year we show our loved ones just how much we appreciate them. All too often, we find ourselves swept up in the day-to-day, and so we forget to appreciate what's right in front of us. Whilst not quite so romantic - the same thing can happen with our kitchens. So, in the spirit of the season, we're sharing our favourite tips to have you falling in love with your kitchen all over again. Whether your kitchen needs a little TLC or some serious care and attention, we have the secrets to reignite that spark.
Clear out the clutter
There's nothing relaxing about a cluttered space. Even if you've exiled your countertop clutter to your drawers and cupboards, the illusion is shattered the second you open them up. Like with any good relationship, you have to put in the work. So, if you plan on falling in love with your kitchen this February, you need to clear out your clutter.
Start by organising which items you want to keep and which you can donate - no one needs seven different spatulas. Once you've chosen which items you want to keep, it's time to look into storage solutions. Something as simple as a drawer divider can make all the difference! Now, when you open up your cupboards, everything will be neat, organised and easily accessible - what a romantic notion!
Upgrade your appliances
Electronics may not be your love language but hear us out. Kitchens should be functional, not frustrating - and nothing kills the mood quite like a noisy kettle or a cooker on the blink. Instead, start investing in high-quality appliances. Whether you take the plunge and invest in fully integrated appliances, or you simply upgrade your temperamental toaster - reliable appliances are essential. And with technology you can trust, falling in love with your kitchen has never been so easy.
Elevate your accessories
Much like the seasons, our style changes throughout our lives. So maybe the reason you're on the outs with your kitchen is that the decor doesn't do it for you anymore? An inexpensive but effective way to spruce up your kitchen is to upgrade your accessories. Why not invest in some beautiful tableware? Upholster your cushions? Or perhaps treat yourself to a new vase? If it's filled with flowers on February 14th, even better! With only a few minor changes, your space will be feeling brand new, and you'll be falling in love with your kitchen once again.
Switch up the lighting
Lighting will become your best friend when it comes to falling in love with your kitchen again. Good lighting helps set the mood, so your kitchen is neither drenched in darkness nor clinically bright. But how do you find that perfect balance? Dimmer switches! You can adjust the brightness of your lights to suit any occasion. And if you're looking for some added ambience, try installing some downlighting beneath your shelving and cabinets. These warm lights are sure to cosy up any evening.
Have a hand from your virtual assistant
If you're hosting a dinner or welcoming guests, you want all the help you can get. So we suggest accepting a helping hand from your virtual assistant. With the convenience of voice activation, you can follow recipes, set timers and even cue the music without raising a finger. And that's only the beginning! If acts of service are your love language, you'll be falling in love with your kitchen (and hosting) all over again, with your helpful assistant ready at your command!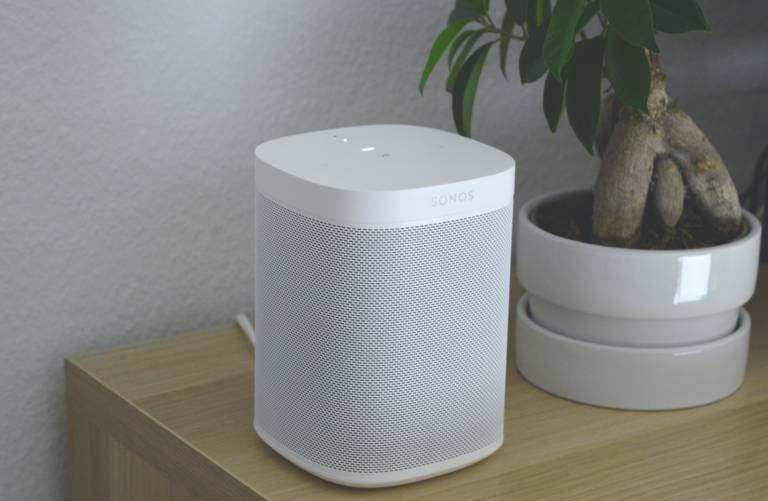 So there you have it! Our top tips to help you rekindle your relationship with your kitchen. Like with any lasting relationship, it's never all smooth sailing, but with a bit of work and some extra attention, you'll be falling in love with your kitchen in no time!
__________________________________________________
Need help designing your dream kitchen?
As a kitchen designer, I love creating a stunning space where life is easy and memories are made! If your kitchen needs upgrading, modernising or a complete renovation, let's have a conversation and see what you could do with your space.
A new kitchen with a specialist design is more cost-effective than you may think – just get in touch with us today for a free in-store kitchen design consultation and we'll show you how.
Emma Reed – Kitchen designer – 01792 712000
A few more from us…