Over the past few months, we've all been thinking about what we want; what we want for Christmas, what we want from the New Year, even what we want out of our relationships with Valentine's Day just come and gone. With these months being so reflective, this gave us the idea for a blog.
Knowing what you want is what makes a kitchen design effective
People often choose kitchen designs based on a few features that they love; it could be the kitchen range itself, the materials, the contrasting colours of cabinets and worktops or even something as simple as the stand-alone double-doored American fridge. The problem then tends to come further down the line however or maybe even just a year later where they realise that they don't actually like their kitchen or they experience issues that they wish they had thought about before.
This is why you need to think about what you want from your kitchen beforehand. What is the priority for you?
Only when you know this can you prioritise it and pick a design that satisfies it. You can always add in the features that you love later! By thinking about what you want from your kitchen before the design process, you can save yourself a lot of money and you will end up with a kitchen that you love and one that will last you for many years to come.
Do you know what you want?
The problem might be that you don't really know what you want from your kitchen. This is true for many people but if you think about how much you use it, what you use it for, and what features you currently like or dislike about your kitchen, you'll soon realise what is a priority for you when it comes to choosing the best design.
Here are four different uses that you could want from your kitchen:
1. Workspace
If you cook a lot, having a lot of workspace could be a priority for you. Maybe you like to spread out your prepping and cooking stations or you need the space to bake and decorate or you have a big family so the space would be handy for dishing up numerous plates. Whatever you need the space for, think about how you can increase the number of worktops.
Design tips: If you have a large kitchen space, add in more cabinets and worktops or consider a kitchen island.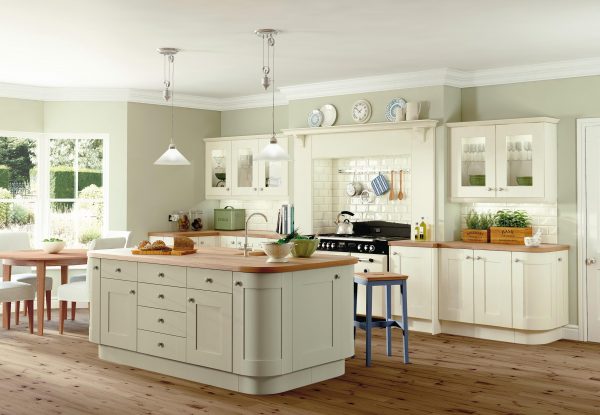 2. Ease of use
Do you want your kitchen to be as practical and functional as possible? Then this needs to be seriously considered in the design. Maybe you want a multi-functional space to increase efficiency or you want to cut down on the leg work of getting between each work station? If you want appliances and accessories to be within arms reach of where you work, the layout of the kitchen is key.
Design tips: Depending on the shape of your kitchen space, you could benefit from a U-shaped design where the cooker and hob are at the centre with the sink and fridge at either side.
3. Storage
For many people, storage is a top priority! Do you have a lot of things that belong in the kitchen? Perhaps you have a big family so you need to store a lot of food? Do you have neither but you just love the minimalist look? If storage space is key for you to love your kitchen design, then think of your cabinets.
Design tips: maximise the storage in your cabinets with the addition of specialised storage solutions. Have you considered a larder cupboard too?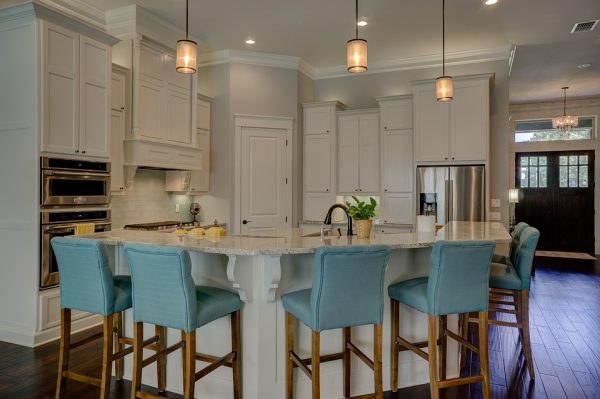 4. Space
If you have a large family or you love to host many friends and parties, maybe space and being able to accommodate a lot of traffic in your kitchen is key for you? If it is and you want to be able to both cook and entertain at the same time, then you really need to bear this in mind when looking at kitchen designs.
Design tips: an open plan layout with an L-shaped kitchen is the perfect design for social houses! Maybe you'd prefer a U-shape or just the addition of a kitchen island, either way, you can still have your big dining table and a breakfast bar to cook, host and socialise all at the same time!
Know what means the most to you
So that was it from us. We just wanted to highlight that in order to get a kitchen design that you love, you have to think about what you really want from it first. What means the most to you.
Kitchen remodels and renovations can be a big expense, so don't invest what you have in a design that you don't love. You deserve to have a kitchen that satisfies everything that you want to use it for and one that you love for as long as you call it your home.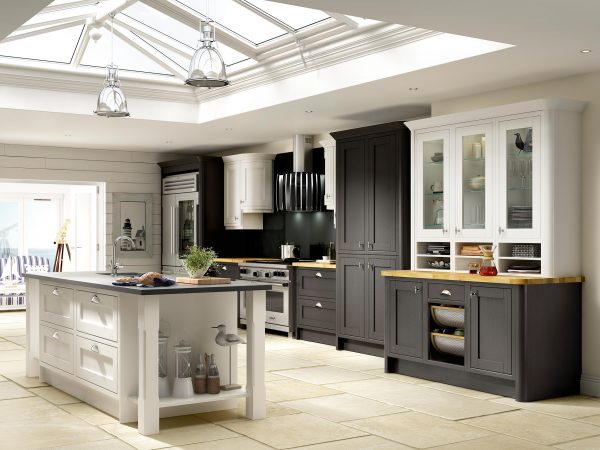 Create the kitchen of your dreams
As a kitchen designer, I love creating a stunning space where life is easy and memories are made! So, if your kitchen needs upgrading, modernising or a complete renovation, let's have a conversation and see what you could do with your space.
Emma Reed – Kitchen designer – 01792 712000
Looking for more kitchen advice and inspiration? Check out some of our other articles!