Long gone are the days when the kitchen was a dreary workspace hidden behind closed doors. Nowadays, the kitchen is the heart of the home; a space that is central to everyday living, special occasions, and entertaining in any form.
When it comes to updating or completely remodelling a kitchen, the overall style of the space should be the first thing that is decided. What is good about this is that style is something that you instantly know that you love; you have a gut feeling for what you like and don't like. As the kitchen has become such an integral part of everyday life, the opportunities to make this space perfect are endless. To help you make the right choice for you, here is a quick guide on how to choose your kitchen style.
Kitchen styles - which one is for you?
Traditional
When you think of a 'traditional kitchen,' your mind may wander to the image of baking chocolate chip cookies with your children or gathering around the table with the whole family for Christmas, and you would be right. These are traditions. In terms of the style, however, 'traditional' refers to a look that is timeless. Think of painted or stained cabinets with glass-front doors, white tiles, arches, decorative moldings and corbels mixed in with industrial elements such as steel appliances and vintage-look light fixtures.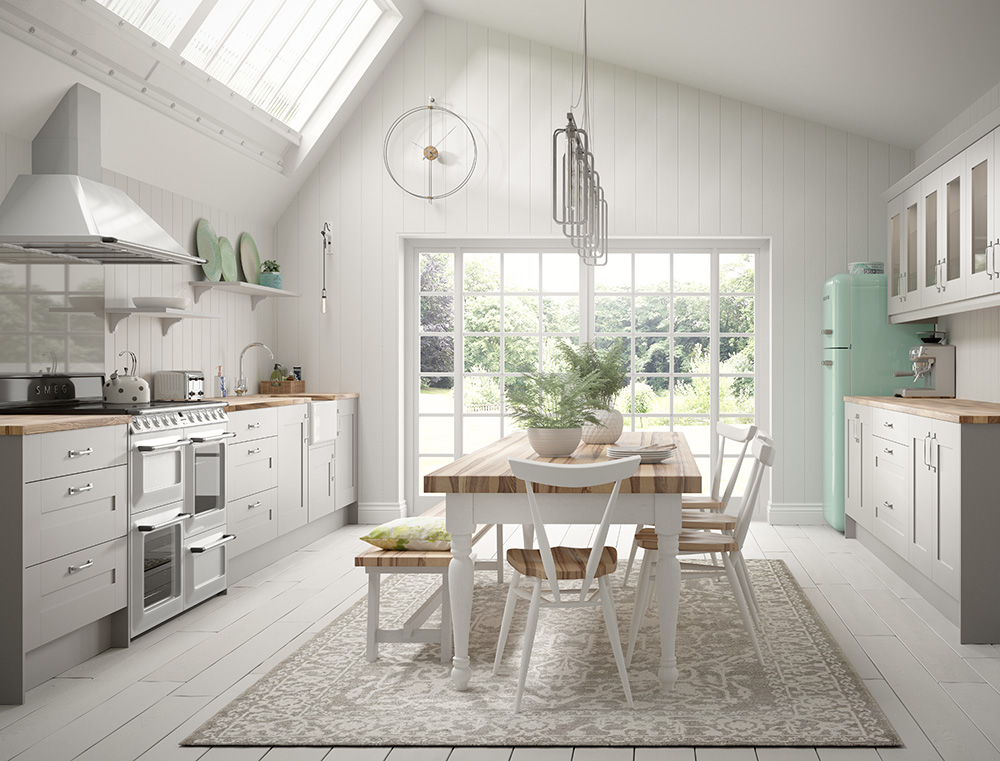 Country/Farmhouse
The overall look and feel of a farmhouse-styled kitchen can range from natural and organically rustic to a more contemporary or modern space. Wherever on the spectrum, however, a warm and homey feel centred around life shines through. Country and farmhouse kitchens balance functionality with comfort often offering open shelving, wide sinks, classic flooring, a big kitchen island or a kitchen table, vintage door handles, and a pale colour scheme such as yellow with hues of red or blue. When it comes to farmhouse, think open and inviting yet a comfortable, lived-in look.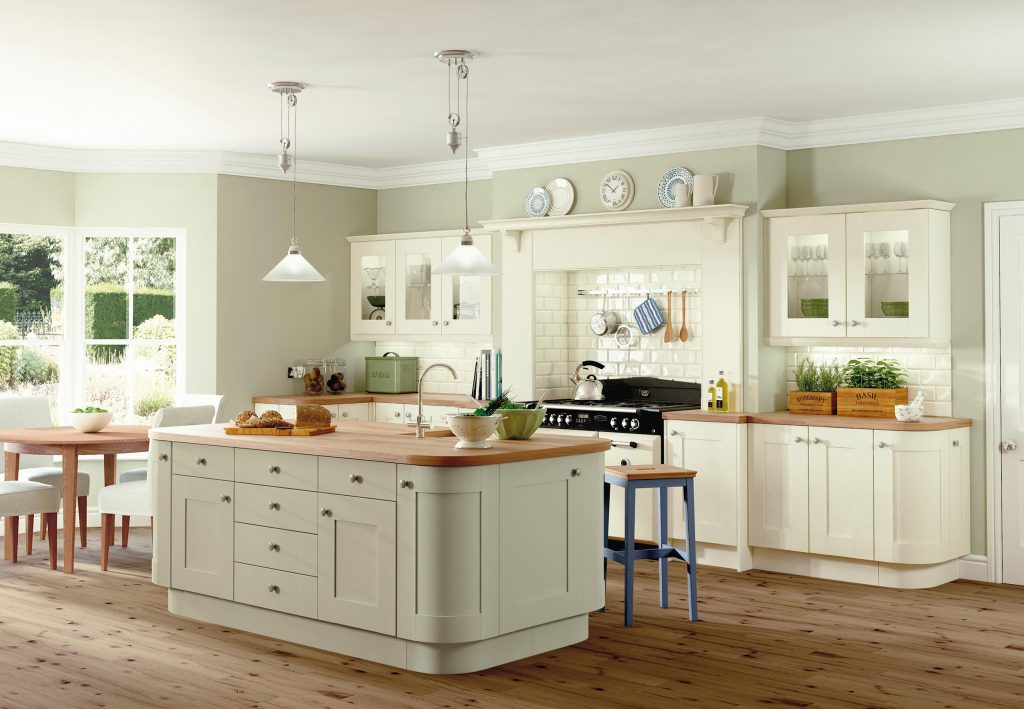 Modern
Definitions of 'modern kitchen' vary widely, but there are a few features that are prevalent across all ranges regardless of what you perceive modern to be. I'm talking about a sleek sophistication and sexy appeal; a streamlined, minimalistic look which boasts bare expanses of polished countertops, frameless cabinets with unadorned doors, and sleek, chrome hardware. High-quality materials are central to a modern kitchen such as exotic woods, stainless steel, and anything that screams luxury.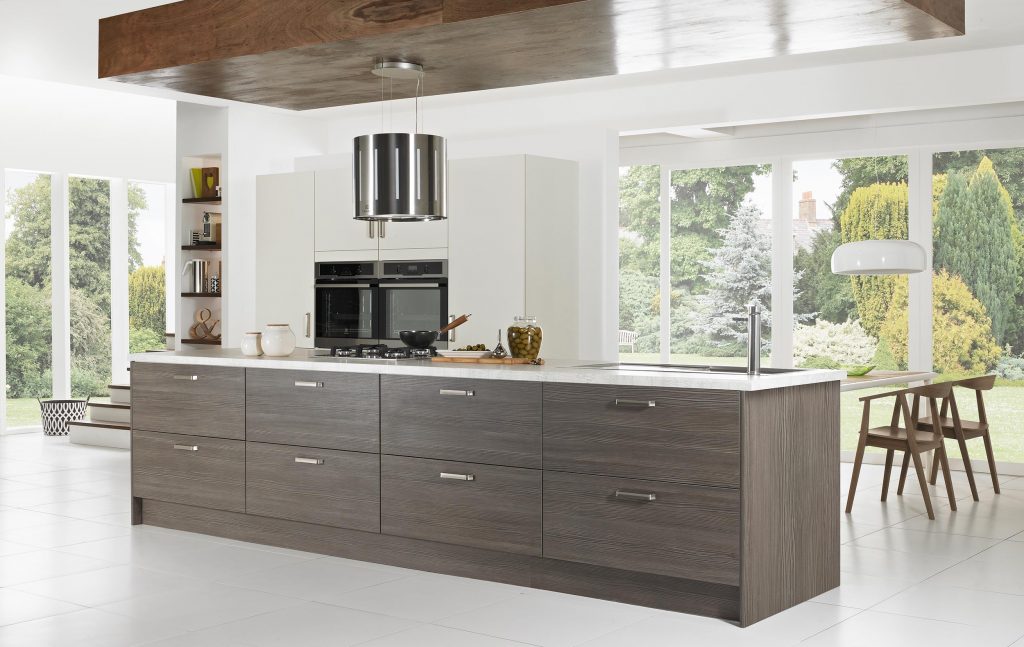 Contemporary
Much like modern, contemporary kitchens also prioritise structure and grid to create a sleek and flawless look, but they do it in a far more playful form with a variety of finishes. With a contemporary style, you can mix materials, play with old and new, opt for casual or polished, and include elements of other styles to create your own kitchen that reflects the time and your personality. Contemporary still highlights sleek and minimalistic with a lot of open space, but you can make it completely your own!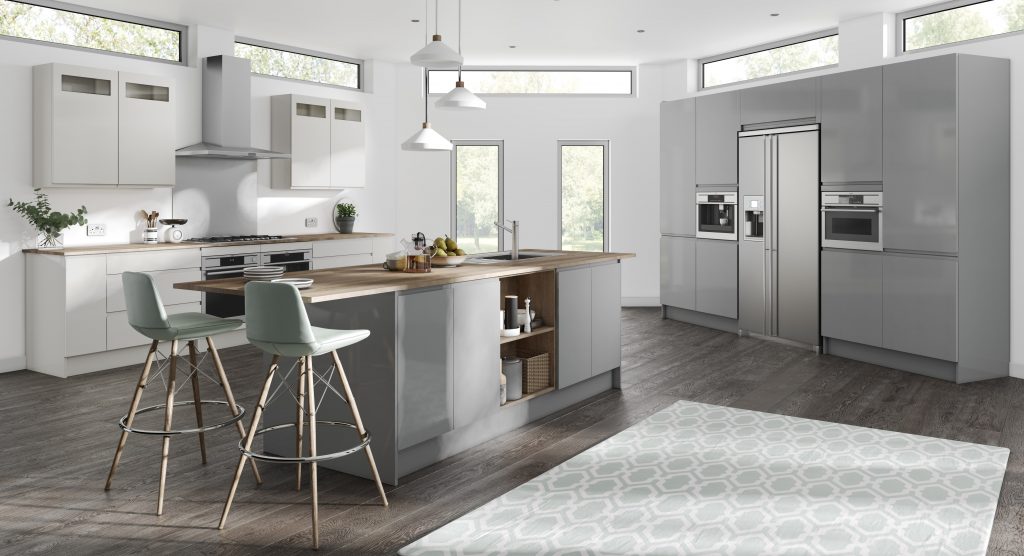 Transitional
Mixing traditional and contemporary design concepts gave birth to what we now call the transitional kitchen. As you can imagine, with a transitional kitchen, you get the best of both worlds: clean and simple minimalist design elements from contemporary with the warmth and welcome of traditional. The result is an intoxicating blend of familiarity with modern sophistication. Transitional kitchens are great for people whose tastes span the two as they offer a great deal of flexibility when creating a comfortable, livable space.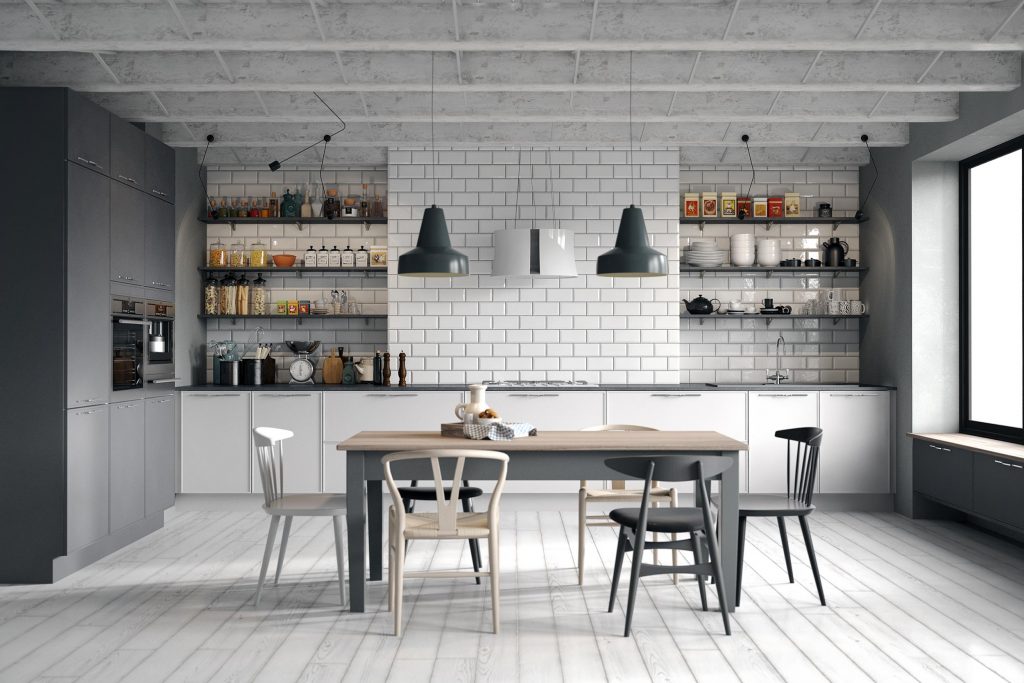 Rustic
As you can imagine from the name, a 'rustic kitchen' takes the words "worn," "distressed," and "rough-hewn" and turns them into positives. When you walk into a rustic kitchen, you will first take note of the abundance of wood and stone that is commonly used in the design. Once you look closer, however, you will notice interesting details that add a note of craftsmanship such as distressed finishes, unfinished surfaces, textured pieces, opening shelving, vintage appliances, and polished oak floors. When it comes to rustic, really it means simplicity and practicality with a strong use of nature reminiscent of log cabin interiors.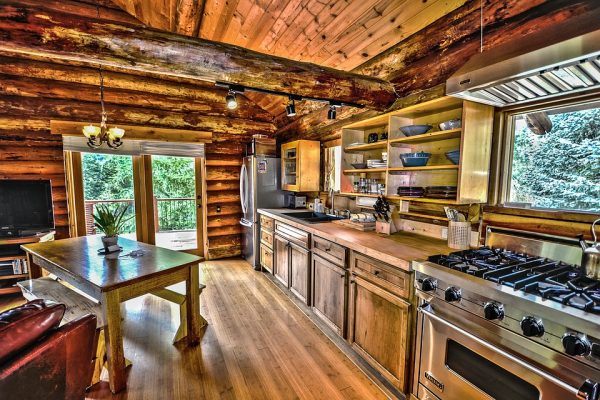 Industrial
'Industrial' may not be a word that you'd want to associate with your kitchen but hear us out! Characterised by high ceilings, large windows, wide-open space, and exposed brick, piping, and beams, the industrial-style kitchen is becoming increasingly popular every year. Why? Because the design creates a rugged yet highly modern feel. Commonly found in lifts, apartments, and now detached homes, the industrial kitchen offers open-plan using rough and textured materials such as brick, metal, wood, and even cement.
Read: Why Industrial Style Kitchens Are Becoming Increasingly Popular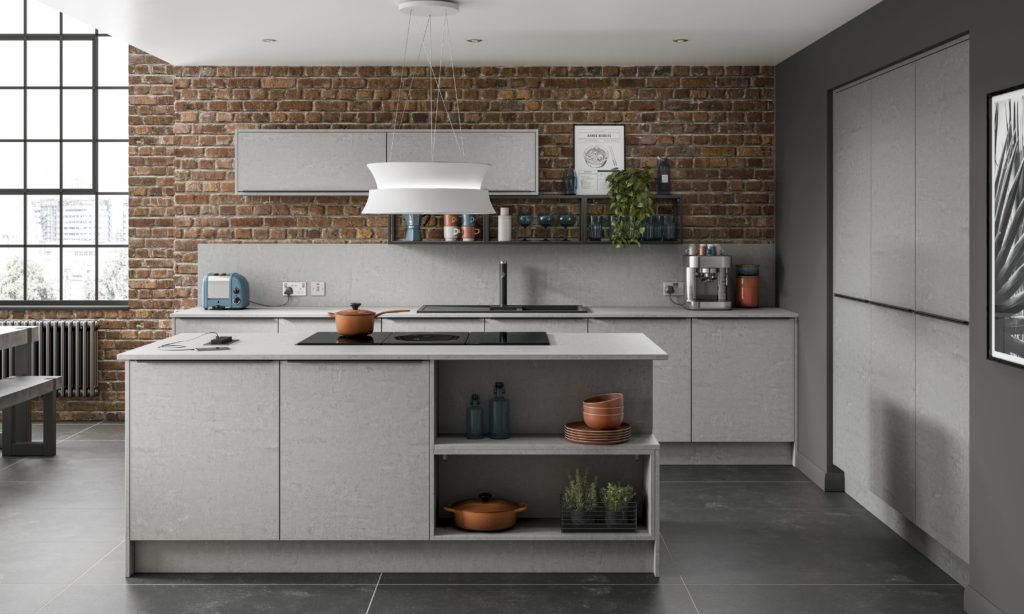 Shabby Chic
The shabby chic style has officially resurfaced and has been fully embraced by both interior designers and homeowners over the past few years. Why? Because who doesn't love a space that is warm and inviting? Again, this is a style that you can take elements from or jump in feet first, depending on how much you love old decor elements, distressed furniture, flooring and cabinets, circa 1950' floral patterns, salvaged and whitewashed wood, vintage finds, and pops of pastel.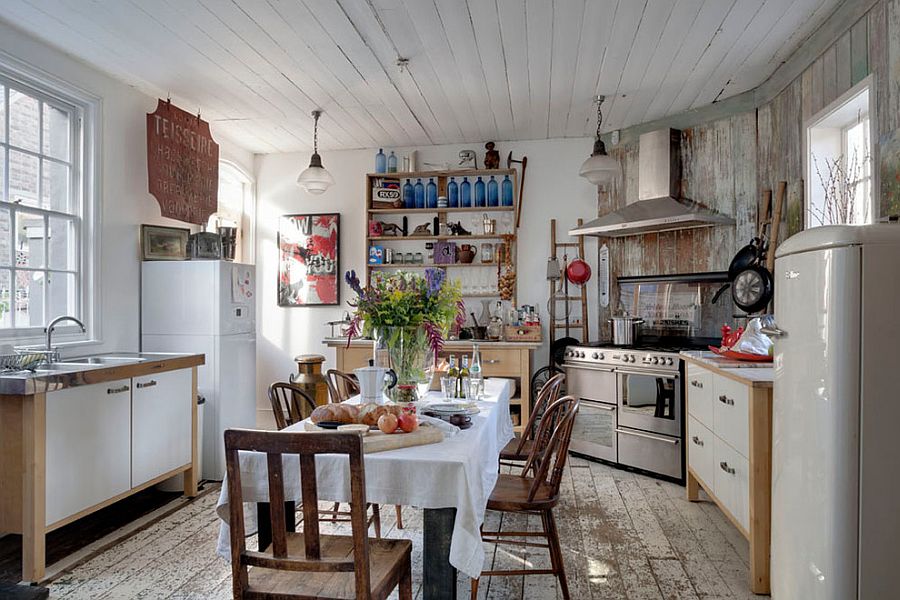 Classic
Classic kitchens are a difficult style to categorise as they are essentially a blank slate ready for homeowners to personalise it as they see fit. Think of white or cream kitchen cabinets, an overall neutral colour palette, and a subdued design with simple architectural details. This then makes it easy to update with small and colourful accents or to add in contemporary, traditional and eclectic touches. See the classic kitchen with traditional and farmhouse touches below!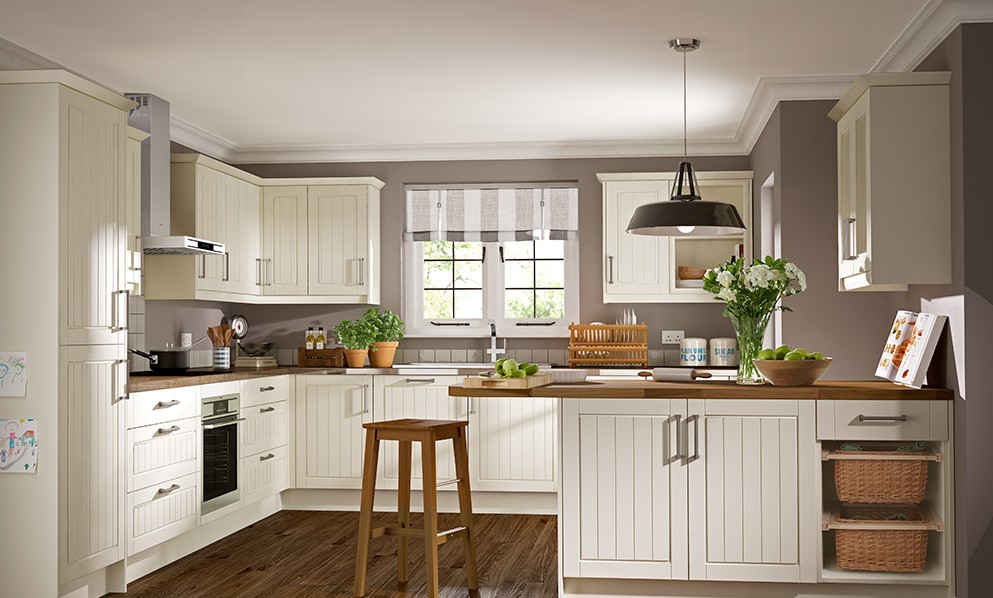 Craftsman
Craftsman style arose in the early 20th century as a reaction to the mass-produced fussiness of the Victorian era. However, its rich woods, built-ins, handcrafted tiles and well-made simplicity continue to charm us until this day! Defined by simple straight lines, quality construction and minimal ornamentation, a craftsman kitchen is the perfect foundation to build your own design. Take the kitchen below as an example, it's a beautiful craftsman kitchen with a country/farmhouse feel.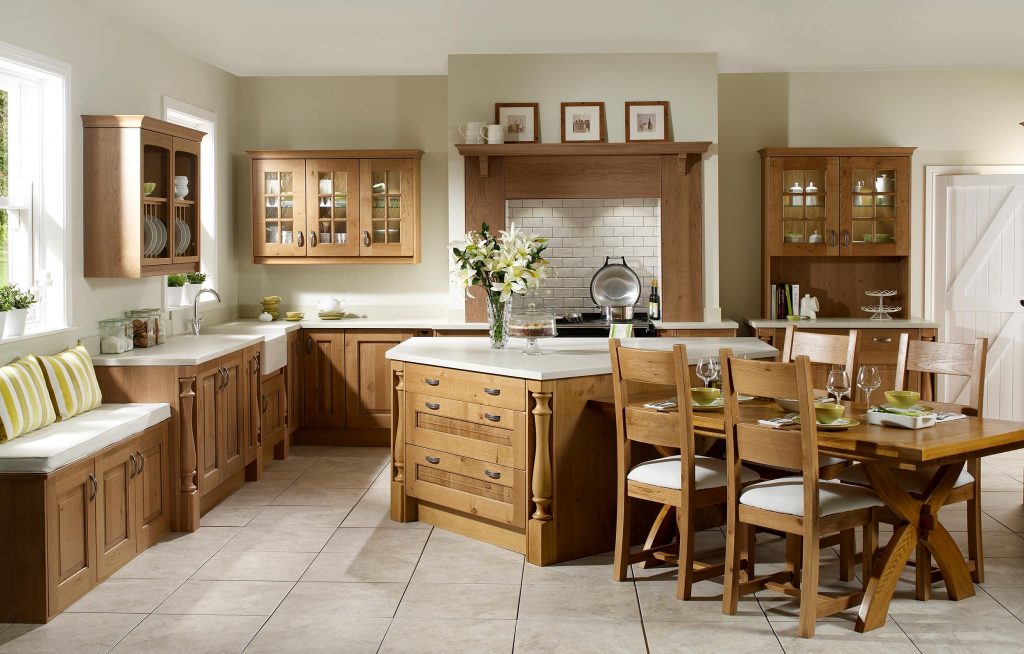 Cottage
Cottage style kitchens are where farmhouse and craftsman elements meet country sensibilities. Imagine painted cabinets, salvaged hardwood flooring, vintage-inspired features, and playful patterned fabrics. Regardless of whether you have a large or small space, a cottage kitchen exudes cozy, comfortable, happy, and carefree vibes. With light neutrals, a bit of trim, and smooth textures, this design is simple yet refreshing.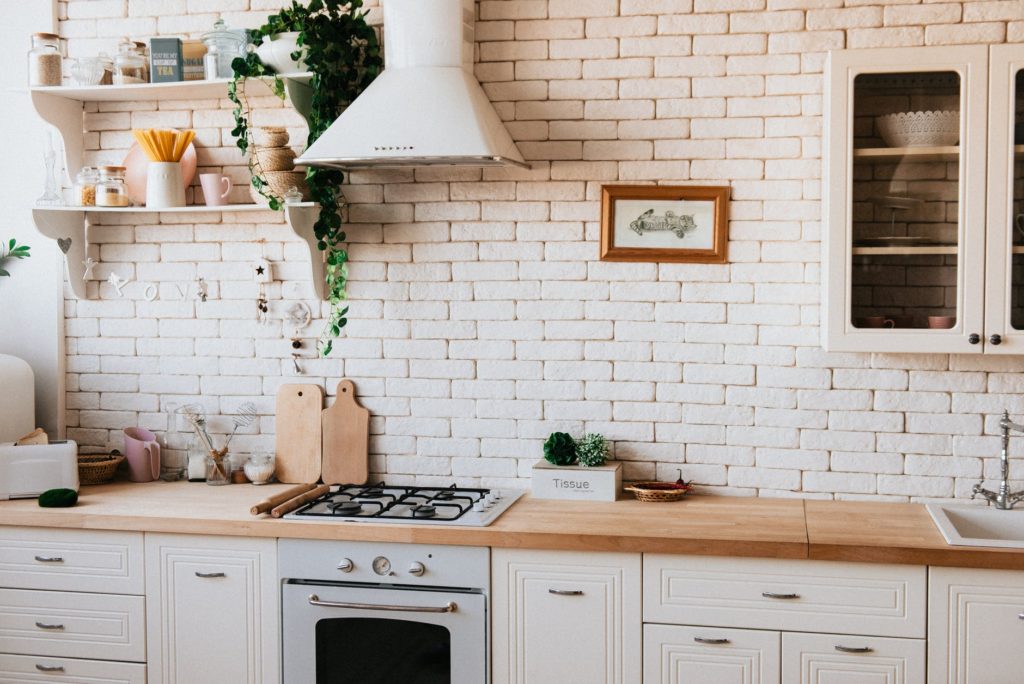 Old World
While some feel the old world kitchen style is quite fussy and dark, others can see an elegant charm. Boasting intricate moldings, hand-carved details and dark mahogany wood, the old world style is nothing short of beautiful. While this kitchen style unashamedly highlights a time where materials were solid and craftsmanship was king, for some, the enticing mixture of history and luxury just isn't for them. In these cases, old world can be slightly 'updated' by the addition of complementary accessories that add a slightly modern twist.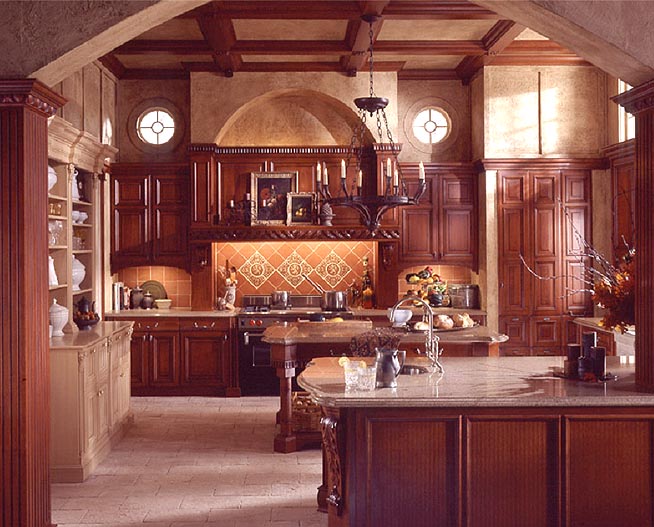 There are so many options to choose from!
While these make up the main kitchen styles, there are so many more to choose from. Here are some examples of how kitchen design has evolved:
Eclectic Kitchens
Paris Bistro Kitchens
Mediterranean Kitchens
Scandinavian Kitchens
Beach Kitchens
Mid-century Modern Kitchens
How to choose the right style for you
Picking an overall style for your kitchen can be a daunting task (especially with this many options!), but it doesn't have to be. If you are in a position where you know what you like or you can't choose, here are some factors that you need to think about before settling on your decision:
The architecture of your house - your kitchen style needs to echo that of your house (e.g. a formal Colonial Revival home would need a more traditional kitchen).
The layout of your house - how open your kitchen is to the nearby living spaces will influence its style.
What appliances you have/want - the appliances you want should blend well with your kitchen style unless you want them to stand out (such as a stand-alone American fridge freezer).
Your personal taste - a certain style may suit your home but it may not suit you so consider how you can add elements of other styles into it to make it your own.
Read: Choosing Your Kitchen Layout: the Best Kitchen Layouts for the Space that You Have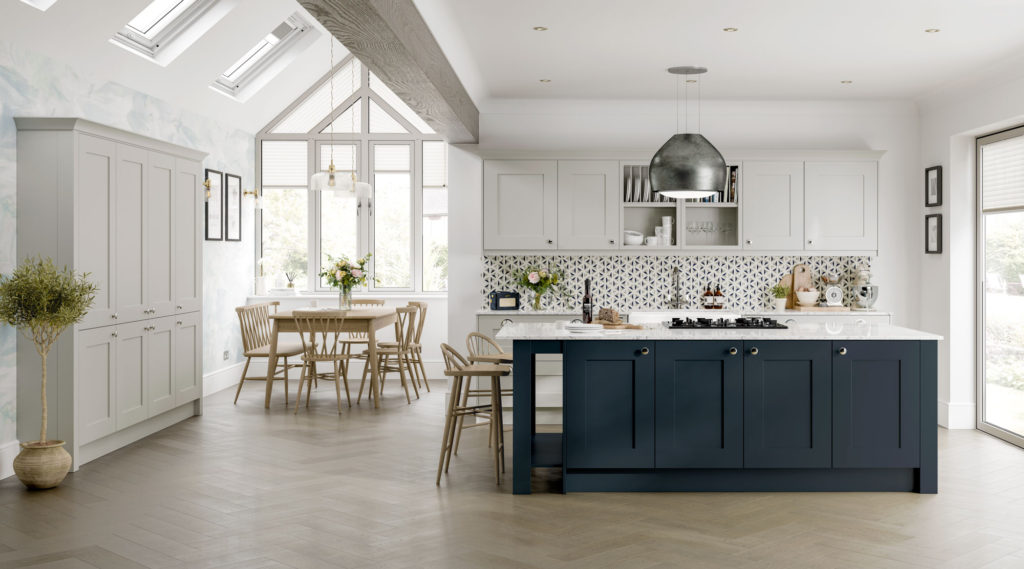 Take some time to choose your kitchen style
While a kitchen can be updated, the style that you choose will be the foundation for all future change. That's why you should take your time and make sure that you are certain that you are happy with your choice.
Choosing your kitchen style depends heavily on what you like, but don't forget to consider other important factors too such as the shape and style of your home. Your kitchen is an investment so you want it to be right and you want it to last.
_______________________________________________________
Need help choosing your kitchen style?
As a kitchen designer, I love creating a stunning space where life is easy and memories are made! So, if your kitchen needs upgrading, modernising or a complete renovation, let's have a conversation and see what you could do with your space.
A new kitchen with a specialist design is more cost-effective than you may think – just get in touch with us today for a free in-store kitchen design consultation and we'll show you how.
Emma Reed – Kitchen designer – 01792 712000
_______________________________________________________
Looking for more kitchen advice and inspiration? Check out some of our other articles!