Pantries have become increasingly popular over the past couple of years. And it's no secret why! The additional storage space is a welcome addition to any home. But how do you include one in your kitchen?
Whether you're renovating or hoping to add your existing design, our guide will teach you how to incorporate a pantry in your kitchen.
Focus on function
Before you start designing your pantry, you need to decide how you intend to use the space. Will you use it for food storage? Appliances? Additional workspace? Or all of the above?
These decisions will dictate the design of your pantry. So do not skip this step! Otherwise, you could end up with a pantry that isn't fit for purpose.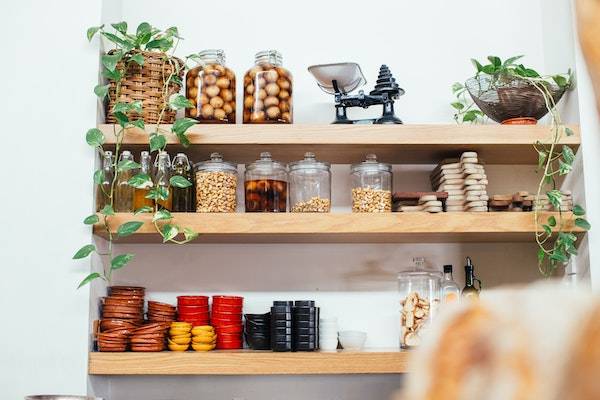 Pick the perfect spot
A large part of understanding how to incorporate a pantry in your kitchen is finding where it will fit into your space. So let's explore your options.
If you're renovating your kitchen, you can place your pantry wherever you like. In this instance, we recommend putting it near your fridge or oven. That way, you haven't got far to travel to fetch ingredients or appliances when cooking.
Alternatively, if you want to add a pantry to your existing kitchen, you need to be a little more creative. Start by assessing whether there is any unused space available. Do you have an empty wall? A spare cloakroom? Or room to extend your cabinetry? If so, this is where you will place your new pantry.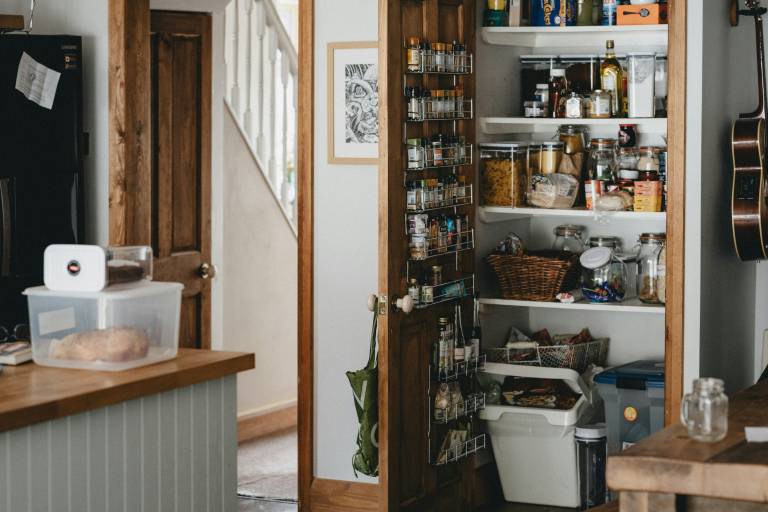 Choose a design
The next step is to select your type of pantry. Again, this will depend on how much space you have (so try to manage your expectations accordingly).
For those with a lot of space to work with, built-in pantries and butler's pantries are both great options. (Especially if you're worried about how to incorporate a pantry in your kitchen from a design perspective!) They allow you to use the same cabinetry as the rest of your kitchen, so when the cupboards are closed, they blend seamlessly into your space.
Alternatively, if you're trying to utilise empty wall space, you can incorporate a freestanding or open pantry into your kitchen. Not only are they perfect for small spaces, but they're also incredibly economical. Why? Because all you have to do is purchase some shelves or a freestanding cabinet, and hey-presto, you have a pantry!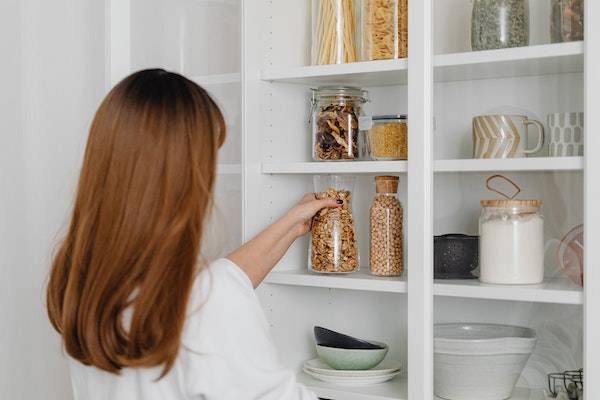 Select storage solutions
Once you have finalised the details for your pantry, you need to create a storage system. After all, you don't want your new pantry to become cluttered and chaotic! So, where should you begin?
As a general rule of thumb, you want to ensure everything in your pantry is fully visible. Otherwise, you will lose things! So try to use shallow shelving where possible.
We also strongly recommend decanting dried goods into clear jars. Again, this will help with visibility whilst creating a clean, cohesive look. However, if decanting dried goods isn't for you, you can use wicker baskets, spice racks and door storage to keep things in order.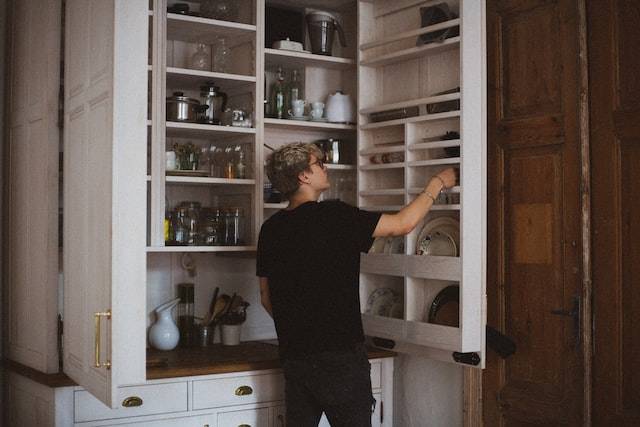 Start designing your dream pantry
So there you have it! Our best advice for how to incorporate a pantry in your kitchen.
Remember, no matter what space you're working with, you don't need to redesign your whole kitchen to incorporate a pantry. Instead, be creative, work with what you've got and design a pantry that fits your kitchen - not the other way around!
---
Need help modernising your kitchen?
As a kitchen designer, I love creating a stunning space where life is easy and memories are made! So, if your kitchen needs upgrading, modernising or a complete renovation, let's have a conversation and see what you could do with your space.
A new kitchen with a specialist design is more cost effective than you may think – just get in touch with us today for a free in-store kitchen design consultation and we'll show you how.
Emma Reed – Kitchen designer – 01792 712000
A few more from us…