I've written so many blogs on kitchen design with the aim of helping people to figure out what they want the most, to make the most of the space that they have, and to design the kitchen of their dreams at a cost that they can afford. This is my passion.
It has become a surprise to some that I don't have this big, modern, and spotless kitchen myself. Like a lot of people, I have a smaller than average kitchen, the only difference is is that I have designed it in such a way that it looks bigger than it actually is and it gives me everything that I need.
To show you that I put my money where my mouth is when it comes to the advice that I give with kitchen design, here is a quick breakdown of how I maximised the space in my small kitchen at home.
The limitations of my kitchen
When thinking about how to maximise space in a small kitchen, you first have to look at the potential problems that could arise and that's exactly what I did.
The limitations of my kitchen were:
As my kitchen is smaller than average, I knew that space would be an issue. Would I have enough room for all the appliances, countertops, and storage that I wanted? For me, these were key.
Thinking about this ahead of time meant that I could think of solutions as I was designing my kitchen which resulted in a far more successful design from the get-go.
Read: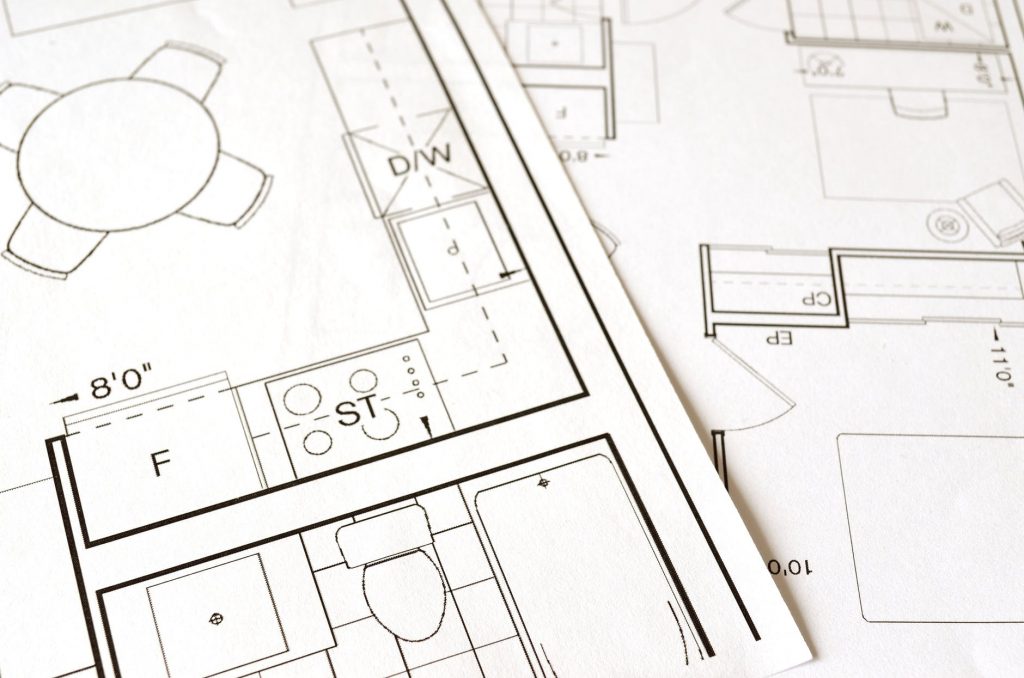 How I maximised the space that I had
By factoring in the limitations of my kitchen into my design plan, I came up with the solutions to create a kitchen that ticked every box for me.
Here are the changes that I made to maximise space in a small kitchen:
I opted for a freestanding fridge freezer - although this took up space, it gave me more capacity.
I decided to install a slimline dishwasher - again, this took up space and decreased my countertop space but having dirty food plates hanging around isn't a good look (or smell) for a small kitchen.
I installed built-in cabinets over the fridge freezer - to utilise the space above.
I installed 900mm tall units - this made the most of the space as my kitchen had high ceilings and it also gave us much more usable space on the three internal shelves.
I looked around for smart storage solutions - the top drawer of my draw pack has a clever fold-out ironing board!
I opted for a smaller sink (500mm unit instead of the standard 600mm) - to maximise my countertop space.
I upgraded to a large capacity freestanding washing machine - originally I had an integrated washing machine but found the load was too small. Since then, they now have larger integrated machines on the market (8kg).
I took advance of bespoke units - the worktop couldn't be installed full depth by the door area so an angled unit with pull-out storage was needed to make access easier.
I made the most of small details - by placing wine racks on either side of my oven, I created more space for storing bottles and carrier bags. As I also left a gap for a freestanding bin, I maximised my interior cabinet space.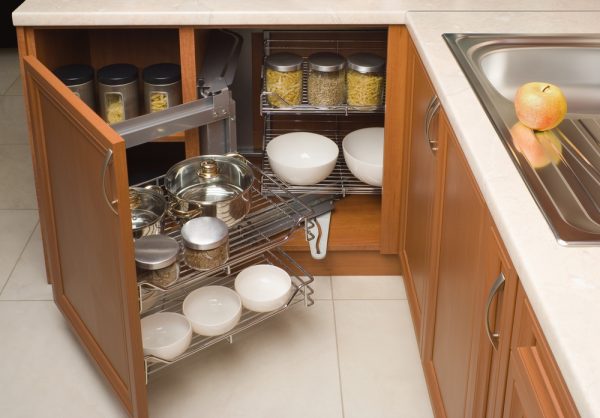 Final thoughts on the end result
When I installed my tiny galley kitchen 15 years ago, I was really happy with the result. I did everything that I could to maximise the space that I had and it made such a difference and still does.
Since then, I have only made one improvement. When the kitchen was first installed, I had laminate worktops and a steel splashback. A couple of years later, however, when we had some more savings in the bank, we invested in granite worktops and splashback to match. I have to say, that was the best decision that I have ever made and that's why I bang on about them so much in my articles and to my clients! Almost 10 years later - after being used and bashed around every day, after being covered in food, water, and hot items, and after been used to clean muddy football boots multiple times a week - the countertops still look as good as new. They really stand up to the test and have been worth every penny.
"THIS I WOULD EASILY SAY WAS THE BEST INVESTMENT AND I ENCOURAGE CLIENTS NOW TO SPEND AS MUCH MONEY AS THEY CAN ON THEIR WORKTOPS"

- Emma Reed
While I do wish that I had lowered my ceilings and had some spotlights installed, this is just aesthetics that can always be done. I had this kitchen installed 15 years ago and apart from one upgrade which was out of wanting rather than a necessity, I haven't need to change a thing. That's pretty amazing considering I only have a small kitchen!
Hopefully, this article about my experience in my own kitchen will help you to maximise space in a small kitchen. If you get it right, you won't ever need to change the layout at all!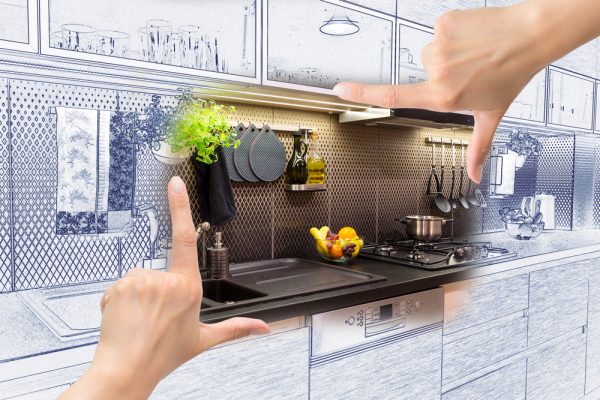 _______________________________________________________________
Create the kitchen of your dreams in the space that you have
As a kitchen designer, I love creating a stunning space where life is easy and memories are made! So, if your kitchen needs upgrading, modernising or a complete renovation, let's have a conversation and see what you could do with your space.
A new kitchen with a specialist design is more cost-effective than you may think – just get in touch with us today for a free in-store kitchen design consultation and we'll show you how.
Emma Reed – Kitchen designer – 01792 712000
Looking for more kitchen advice and inspiration? Check out some of our other articles!