In learning to work from home this past year, we've also learnt a lot about our kitchens. Much like we have, our kitchens have had to adapt. From offices to classrooms, and back again, our kitchens have done it all! And we've uncovered the kitchen design trends that have helped make all the difference.
Here are 5 kitchen design trends that have been popularised by the lockdown:
1. Sleek storage 
Whether you enjoy cooking (or perhaps just eating), the lockdown restrictions had us all back in the kitchen. Staying in meant that, in order to fill our stomachs, we needed to fill our cupboards, so you can imagine that storage soon became an issue! Storage solutions like swivel units and pull-out drawers have become quite popular due to this, as they make full use of your cupboard space and keep your countertops clear.  
Another trend that came about for storage was larders! Yes, larders are back and they're here to stay. No matter the size of your kitchen, the options are endless, and you can store all your non-perishables in one place. Larders can be integrated into your cabinetry or open shelving can create a spacious pantry feel. Whichever you choose, maximising storage space is a kitchen design trend that will never go out of style.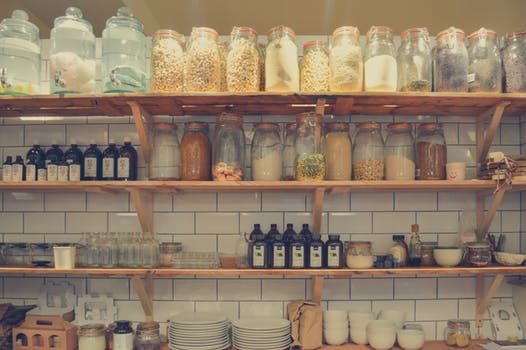 2. Hot water taps
Be it your morning coffee, or an afternoon tea and biscuit, we all enjoy cosying up with a cuppa. That's probably why our kettles have been put through their paces this past year! So for our tea and coffee lovers, we have found a kitchen design trend that could save you both time and space! Hot Water Taps filter and pour already boiling water. Quick, convenient and quiet, - making drinks has never been so efficient! 
3. Minimalist aesthetic  
Sometimes less really is more. When creating a calming kitchen, we want it to look clear and spacious. Busy work surfaces take up a lot of space and can quickly become cluttered and untidy, so concealing appliances is a great place to start. By storing away your appliances, your countertops can really shine. Finish off with handleless cabinets for a smooth finish and your kitchen will not only look bigger, but it will feel bigger too.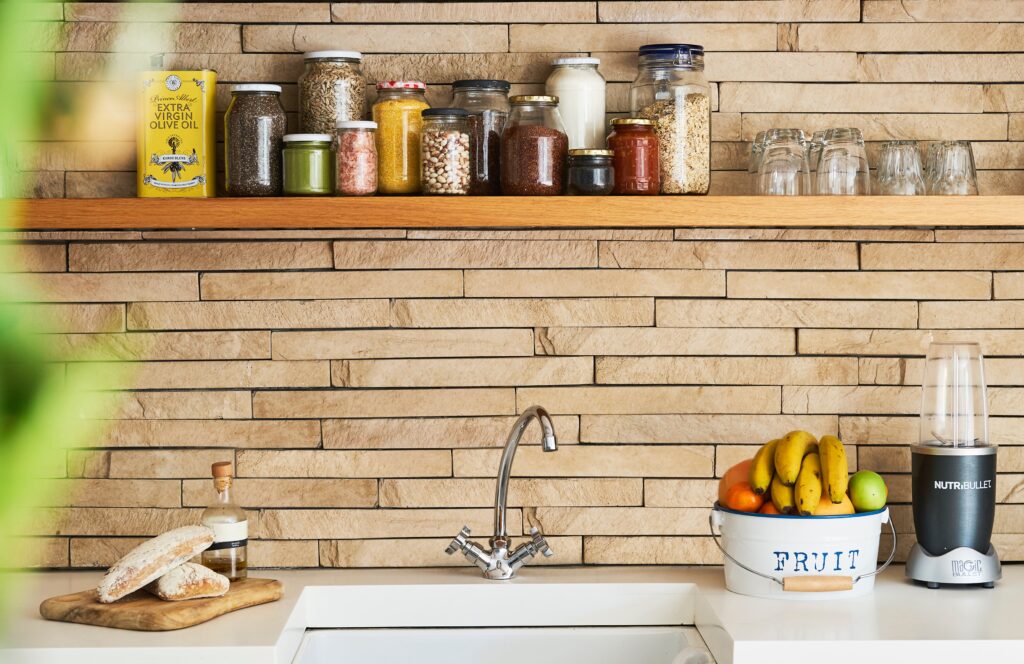 4. Integrated bars 
With pubs being closed, home bars have become increasingly popular. From wine fridges to display cabinets, creating an at-home bar is a fun kitchen design trend that lets your creativity run wild. Set the scene with some under-unit lighting and a couple of bar stools, and you can transform your night in, into a night out.  
5. Broken plan layouts  
Being at home throughout lockdown has definitely taught us the value of having our own space. While kitchen-diners are spacious, broken plan layouts can offer us defined zones within our open plan kitchens. By incorporating screens or even soft furnishings, we can create specific zones within our kitchen. This kitchen design trend allows the space to become more functional, especially when working from home. With a broken plan layout, there's nothing your kitchen can't accommodate.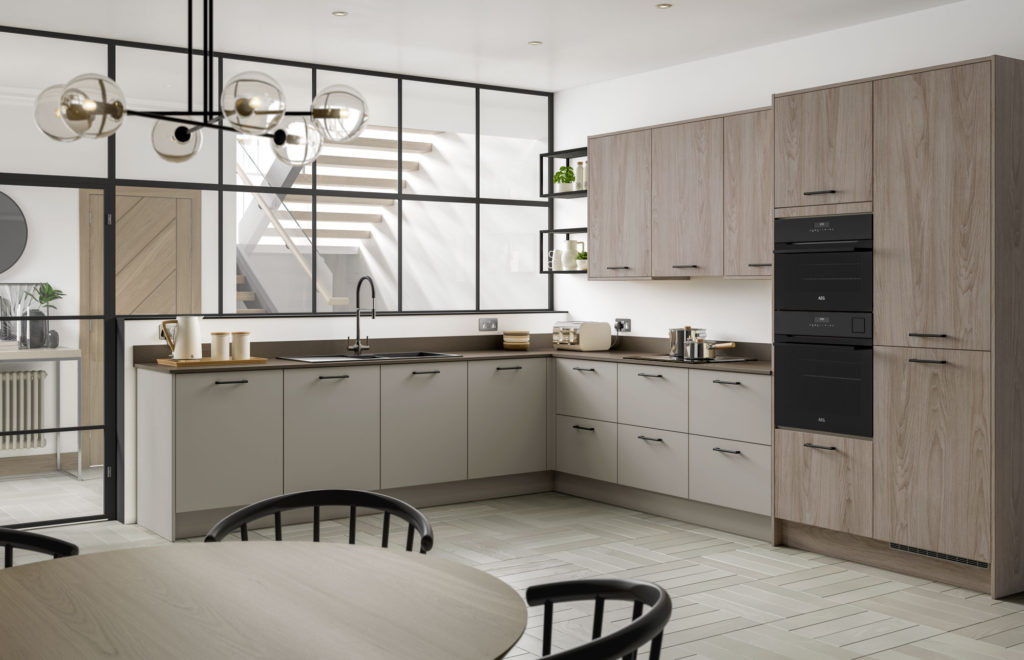 Tailoring trends to your kitchen
These are 5 of the kitchen design trends popularised by lockdown! Which was your favourite? Whichever you've been inspired by, incorporating these trends into your renovation will ensure your kitchen is both fashionable and functional. Why? Because while our love of banana bread may begin to fade, these designs will certainly stand the test of time.  
________________________________________________
Need help modernising your kitchen?
As a kitchen designer, I love creating a stunning space where life is easy and memories are made! So, if your kitchen needs upgrading, modernising or a complete renovation, let's have a conversation and see what you could do with your space.
A new kitchen with a specialist design is more cost-effective than you may think – just get in touch with us today for a free in-store kitchen design consultation and we'll show you how.
Emma Reed – Kitchen designer – 01792 712000
A few more from us…