Winter is on its way. And with it brings dark nights, rainy weather and a cool, crisp breeze. But it's not all doom and gloom. It's also the time of year for crackling fires, cosy blankets and cinnamon-flavoured treats! So, to make the most of the season, we're sharing five steps to help you achieve a cosy winter kitchen (no matter your budget!)
Create a rich colour scheme
A cool-toned kitchen will rarely feel cosy. So, why not warm up your space by opting for a rich colour scheme instead? Navy blues, emerald greens and warm taupes are all stunning (and timeless) options. Of course, neutral walls offer more flexibility regarding accessories. However, blues and greens create a striking statement by welcoming the outdoors in and perfectly capturing the winter season.
(P.S. Pair any of these colours with gold hardware to achieve a truly opulent winter kitchen.)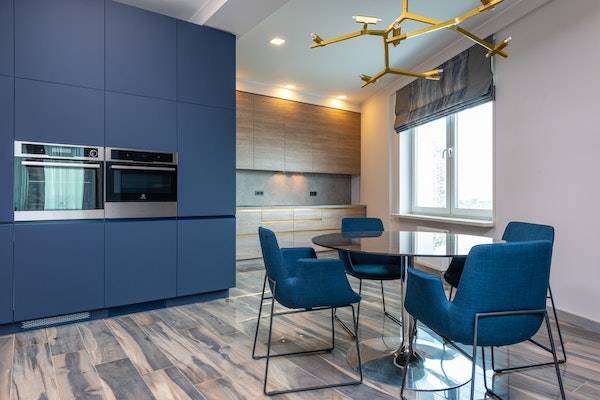 Incorporate natural textures
Natural textures like wood, linen, and cotton bring a lot of warmth to an otherwise cold winter kitchen. Wooden elements can be incorporated into your kitchen through flooring, furniture, or countertop accessories. So play around with different grains, tones, and textures of wood to compliment your design.
You can add an extra cosy element by including natural fabrics in your space. Linen is an incredibly durable (and sustainable) fabric, perfect for towels, tablecloths, and napkins. Meanwhile, cotton is a wonderful choice for softer textiles like cushion covers, throws or even oven gloves!
Remember, a bare kitchen can feel cold, so don't be afraid to include textiles in your space.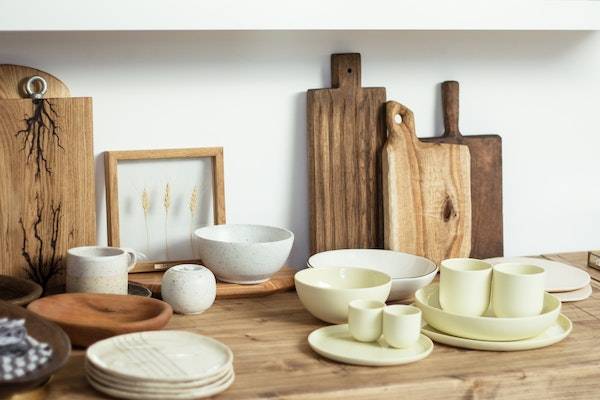 Invest in your appliances
Tis' the season for winter warmers. So it's time to discuss cooking appliances.
Hot water taps are essential for anyone who enjoys caffeine (and convenience). Just turn on the tap, and you've got yourself a cosy cup of tea in a matter of seconds. However, if you're a coffee connoisseur, you may want to invest in a coffee machine.
For the cooks amongst us - a slow cooker will be your best friend this winter. Why? Because they're easy to use and perfect for one-pot recipes. So, if you would like to be welcomed home by a slow-cooked stew, curry or casserole, we strongly suggest featuring a slow cooker in your winter kitchen.
Layer your lighting
Believe it or not, there's a lot more to lighting than just brightening up a room. Of course, we need it for completing tasks like cooking and cleaning. But we also use it to create mood and include decorative design elements.
So, we suggest layering your lighting this winter. Don't turn on the overhead lights! Instead, add under-cabinet lighting, incorporate lamps and use a dimmer switch to set the mood. And always remember, warm low lighting creates a cosy setting. Stark bright lights only emphasise the darkness outside and make your kitchen feel cold and clinical.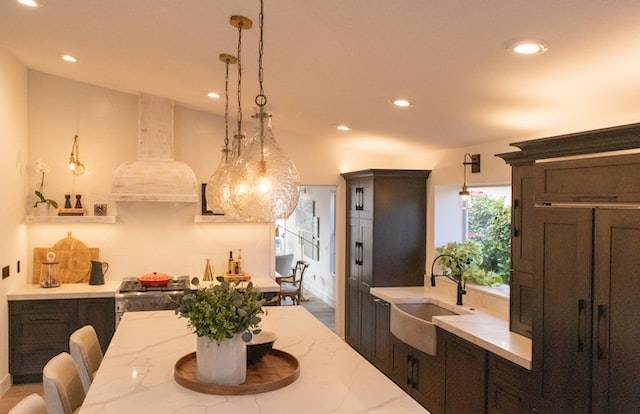 Include seasonal scents
We couldn't discuss creating a winter kitchen without mentioning seasonal scents. After all, our sense of smell is proven to impact our emotions and our memories. So if you want to feel cosy this winter, we strongly suggest cracking out your winter candles.
Alternatively, you can use this as the perfect excuse to bake some of your favourite treats. Fresh bread, cinnamon buns, and apple crumble all capture the essence of autumn/winter. Plus, they're edible, unlike your candles, so it's a win-win for everyone involved!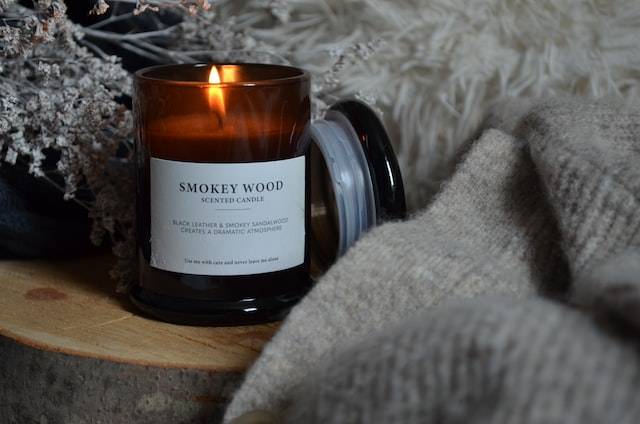 Stay warm this winter
Whether you're redecorating or looking to invest in some additional accessories, we hope these suggestions help you create a cosy winter kitchen. And remember, it's not about the size of your budget or how much space you have. It's about making meaningful adjustments that bring you joy and increase your comfort.
---
As a kitchen designer, I love creating a stunning space where life is easy and memories are made! So, if your kitchen needs upgrading, modernising or that much-needed breath of life, let's have a conversation and see what you could do with your space. Check out our full range of kitchen appliances in-store!
Emma Reed – Kitchen designer – 01792 712000
Other handy articles that will spark some inspiration!