Whatever the season, our kitchens are the perfect place to potter around; a place where we can nourish our families and spend quality time with ourselves and each other. This is special in itself, but there's something even more special about this in Winter.
With Winter right around the corner, the weather outside is getting colder and frostier by the day. While this isn't great for when we have to venture outside, it does make all of us want to stay home and get all cosy!
We think there is never a more important time to make the house all warm and inviting. After all, this is the perfect environment for our families to make new memories!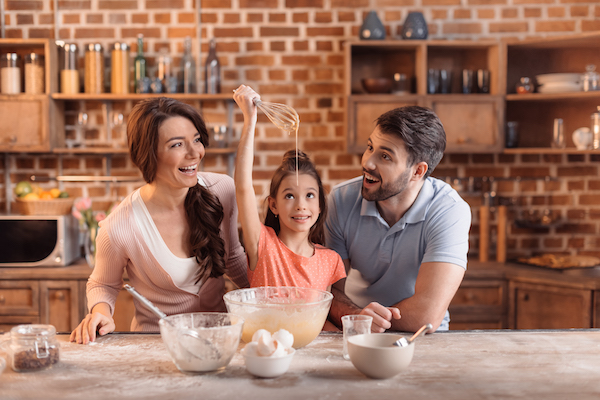 To share our excitement about Winter preparations, here are 5 of our cosiest Winter rituals to be had in the kitchen that we are looking forward to the most!
Cook Your Favourite Comfort Foods
Nourishment is essential in Winter, so one of our favourite rituals is filling the house with mouthwatering smells and filling bellies with delicious food! There is something comforting about being inside our cosy kitchens with a wintery scene outside, cooking up a hot stew or chilli for the family. Then, of course, you get everyone coming home and sitting together at the table tucking into a nice warm meal. If this doesn't make you feel warm inside, we don't know what will!
Prepare for the Winter in your kitchen by cooking some seasonal dishes! Now is the time for squashes, potatoes, onions, cabbage, apples, and pears, so get thinking of some interesting stews or pies you could make and see what's in season.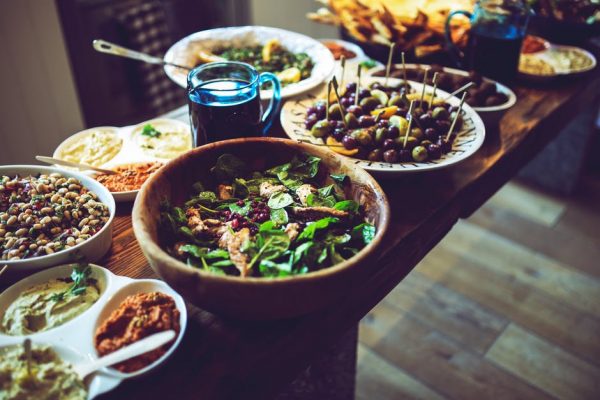 Get Cosy with Your Family
Although the living room may be the room that we tend to use to wind down from a long day and snuggle up together, there's no reason that our kitchens can't give us the same cosy vibes too. Picture yourself at the kitchen table or breakfast bar with a thick jumper on and a mug of hot chocolate warming your hands while you socialise with your family or a friend. There may even be snow falling outside or just a frosty blanket glistening on every surface. Either way, doesn't this just sound cosy?
Bust out your Winter wardrobe and curl up inside.
Make Your Kitchen (and Home) Winter-Ready
December is a time for decorating ready for Christmas, so why not make your home a place of comfort and warmth ready for Winter too? Our kitchens, in particular, can feel chilly in the Winter time, especially if it has many windows or a light colour scheme, so try to look for ways to add comfort to the room. It could be something as simple as replacing the towels and fabrics with warmer colours or adding some accessories like a wintery diffuser or candle.
How can you make your kitchen "Hygge" (the Danish term for making things cosy and comfortable)? Simple touches can really make a difference! First, clean your kitchen, putting away or getting rid of things you won't need or use over the Winter. Then you can add toasty accessories as you like such as red checkered towels or bronze pots.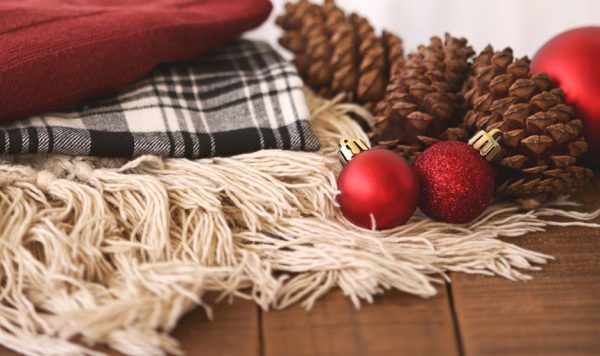 Fill Your Home with Wintery Aromas
Smells are important to us. Without even realising, we associate things, memories and experiences with specific scents, such as freshly cut grass in Summer and fresh pine that reminds us of Christmas, so it's important that we fill our home with some of our favourites that create our ideal Winter environment.
Fill your home with delicious aromas, whether from your recent wintery bakes or from potpourri or candles. Nothing says Winter like cinnamon, pine and apples!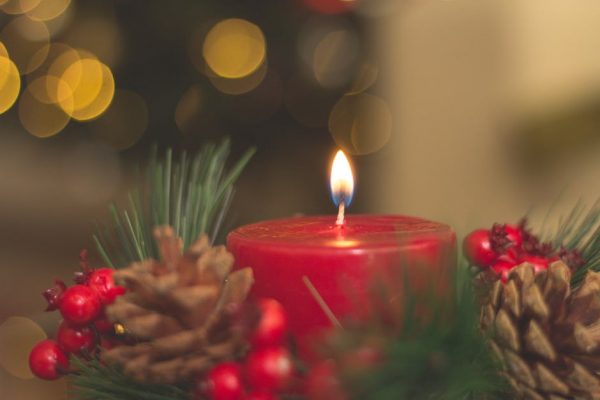 Winter Activities
Lastly, one of our favourite Winter rituals in the kitchen is watching our children playing in the garden. This pastime is particularly special in this season, as the snowy scene while they build snowmen makes everything magical. Then, of course, you have them running inside to warm their hands either on you or a fresh mug of hot chocolate - it doesn't get much better than this!
Embrace the Winter activities you love, whether that's building snowmen, sledding, knitting or just reading a good book in your kitchen.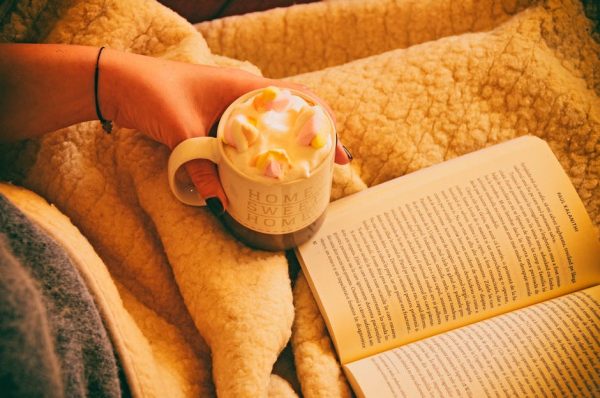 So there we go, 5 cosy Winter rituals to be had in the kitchen. We hope you enjoy the season as much as we are going to!
We absolutely love Winter and all the rituals that come with it, how about you?
Prepare yourself for winter…
As a kitchen designer, I love creating a stunning space where life is easy and memories are made! So, if your kitchen needs upgrading, modernising or that much-needed breath of life, let's have a conversation and see what you could do with your space. Check out our full range of kitchen appliances in store!
Emma Reed – Kitchen designer – 01792 712000
Other handy articles that will spark some inspiration!