We all cherish spending time with our loved ones at Christmas. But between all the fun and festivities, things can often get a bit frantic. To help you keep your cool this winter, we've created five useful tips to show you how to prepare your kitchen for Christmas.
Why prepare your kitchen for Christmas?
After a month of writing cards and wrapping gifts, the chaos reaches its climax as we all scramble to serve Christmas dinner. Whether you're cooking a turkey for two or for twenty, we all feel the pressure to serve the perfect Christmas dinner. But what if we told you there was an easier way?
Organising your kitchen before the big day can help relieve a lot of stress. With a bit of extra preparation, you're able to create more space (for food and family), organise your appliances and even get your guests involved with the cooking. This way, you're able to share the workload, continue spending time with your loved ones and enjoy your day that little bit more.
How to do it?
To help you get organised, we've listed our favourite tips to ensure your Christmas runs as smoothly as possible. Without further ado, here are our five steps for how to prepare your kitchen for Christmas:
1. Organise your fridge and cupboards
If you're wondering how to prepare your kitchen for Christmas, we recommend organising your fridge and cupboards. By using up your fresh food at the beginning of the month, you can free up plenty of space for your festive favourites without creating too much waste.
Similarly, donating spare tins and non-perishables to your local food bank can create additional cupboard space while getting you into the spirit of the season. After all - it is the season of giving.
2. Clear your worktops
Cooking Christmas dinner is stressful enough without feeling cramped. The fastest way to create more space (regardless of your kitchen size) is to clear your work surfaces. Although accessories like coffee jars, fruit bowls and recipe books make a kitchen feel homely, they also take up unnecessary space when you're cooking for a crowd. So find somewhere to temporarily store your kitchen accessories to avoid cluttering your sides and causing extra stress.
3. Check all of your appliances
The last thing you want is to wake up on Christmas morning and realise your blender has bitten the dust or your microwave has met its maker. When planning how to prepare your kitchen for Christmas, make sure to include testing (and cleaning) your appliances to avoid any last-minute disasters.
This step is especially important for your oven and your dishwasher - no one wants to eat undercooked turkey or handwash thirty dinner plates.
4. Deck the dining table
Trying to lay the table whilst cooking and hosting is a recipe for disaster. Rather than rushing around, why not set the table the night before? Not only will it look beautiful, but it will also save you a job on the day itself.
P.S. this is the perfect opportunity for first-time hosts to check that you have enough chairs, cutlery and glassware. That way, if you come up short, you have time to pick up some last-minute additions.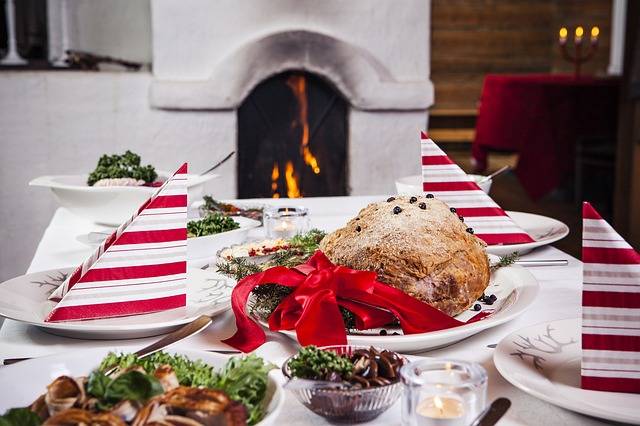 5. Spread some Christmas spirit(s)
We all want our guests to have a magical Christmas, but there's only so much hosting you can do while cooking a meal. Instead of trying to do it all, consider setting up a drinks station for your guests to help themselves. Make sure to include ice, glasses and a bottle opener - and you're good to go. With the drinks flowing and the carols playing, your guests will be in the Christmas spirit(s) in no time!
Now you know how to prepare your kitchen for Christmas, you can welcome the festivities with open arms. Remember (amidst all the chaos) to enjoy yourself, give thanks to your loved ones, and have yourself a merry little Christmas!
______________________________________________
Prepare yourself for winter…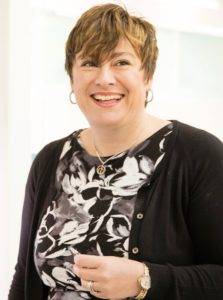 As a kitchen designer, I love creating a stunning space where life is easy and memories are made! So, if your kitchen needs upgrading, modernising or that much-needed breath of life, let's have a conversation and see what you could do with your space. Check out our full range of kitchen appliances in store!
Emma Reed – Kitchen designer – 01792 712000
Other handy articles that will spark some inspiration!