As the nights draw in and the temperature (finally) drops, it's time to start preparing our kitchens for the cooler weather. So, we're sharing our top six suggestions to ensure you stay warm this winter. From cleaning your cooker hood to stocking the pantry, take a look at our tips for prepping your kitchen for winter!
Inspect your water pipes
It's no secret that the colder weather can pose a threat to your plumbing. So, our first suggestion for prepping your kitchen for winter is to inspect your water pipes. After all, you don't want them to freeze or crack in cold conditions.
For pipes positioned near an external wall, you can add foam sleeves for an additional layer of insulation. Alternatively, you can always leave the cabinet door ajar so the heat from your home can warm that space.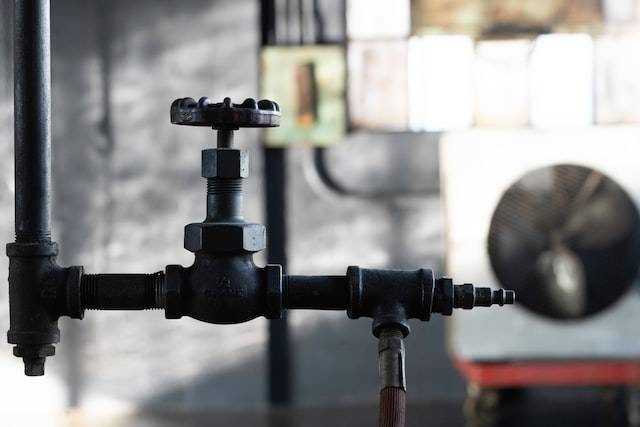 Stock the pantry
It's the time of year for soups, stews, and casseroles - so make sure your cupboards are all stocked up. After all, you don't want to be running to the supermarket in the cold and the rain.
Cans, dried goods, and baking essentials are always helpful to have on hand. You could also stock up on candles, matches, and maybe some mulled wine! (It's never too early to start prepping for the festive season!)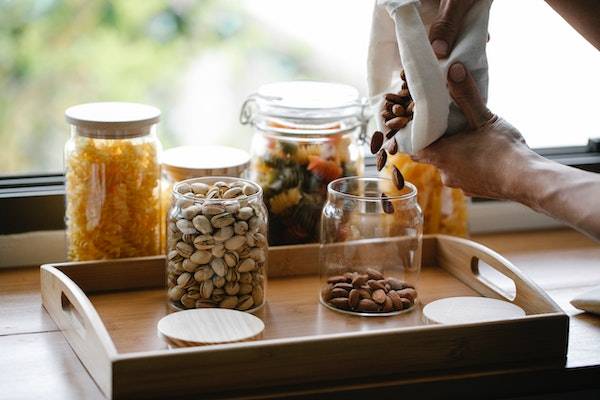 Check for draughts
With an energy crisis on our hands, we want to ensure our central heating is warming our homes (not seeping out our windows and doorways). So, if you haven't already, now is the time to start checking for draughts.
Some signs to look out for are rattling windows, swaying blinds or (you guessed it) cold draughts throughout your home. If you do (unfortunately) find any draughts, you can install window or door seals relatively easily and inexpensively. Or, you can save yourself the hassle and buy a draft excluder that compliments your kitchen design.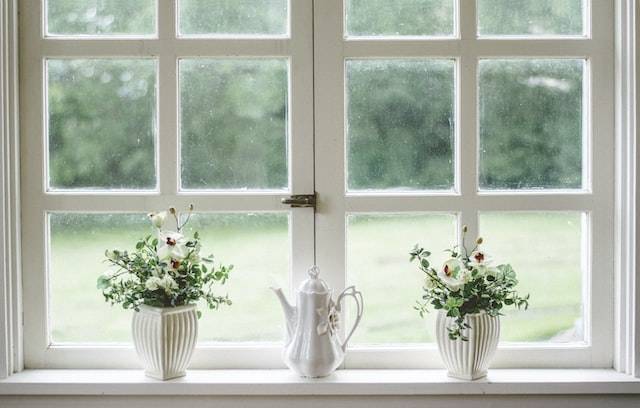 Improve your ventilation system
One step that frequently gets overlooked when prepping your kitchen for winter is inspecting and improving your ventilation system.
You see, we often rely on our doors and windows to release any lingering steam or smells after cooking. But, during the winter, this is not an ideal (or economic) solution. So, instead of letting all the warmth out your windows, take some time to improve your internal ventilation. You can do this by cleaning your extraction fan, replacing old filters, or even updating your cooker hood.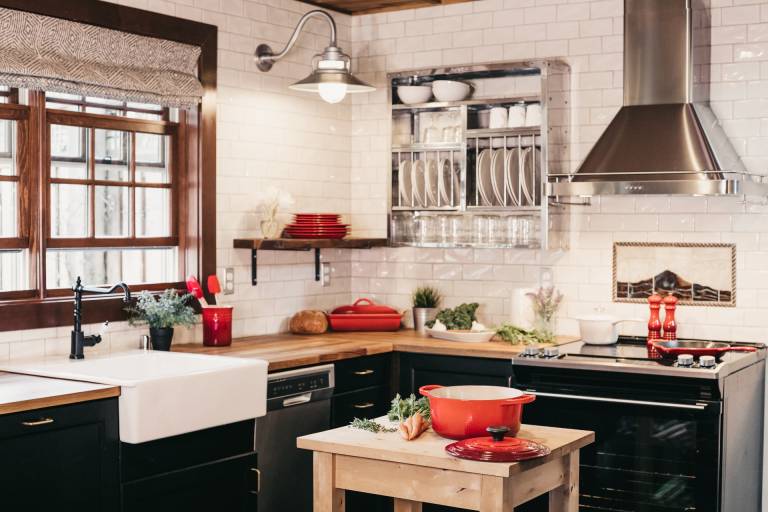 Adjust the lighting
As the nights draw in and our evenings get darker, you may be tempted to try and combat the darkness by turning on as many lights as possible. But this will only make your space feel cold and clinical.
Instead, we recommend embracing the dark nights and opting for soft, warm lighting to create a cosy atmosphere. You achieve this by incorporating lamps into your space or adding LED lighting to the underside of your cabinets or countertops.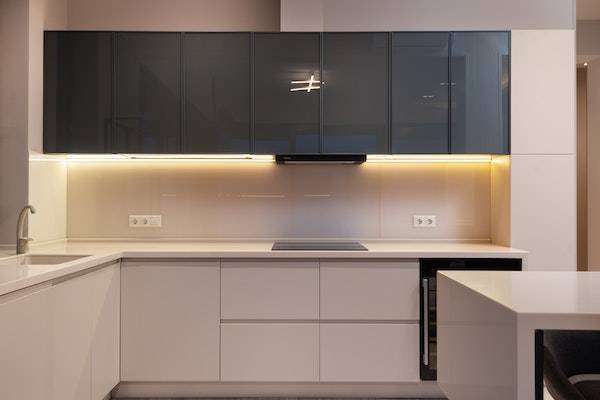 Add soft textiles
Our final suggestion when prepping your kitchen for winter is to add some soft textiles to your space. Not only will it add warmth to the room, but it will also help you achieve that cosy atmosphere (without purchasing literal decorations).
Rugs, throws and table runners are always welcome additions and can be a fun extension of your personal style.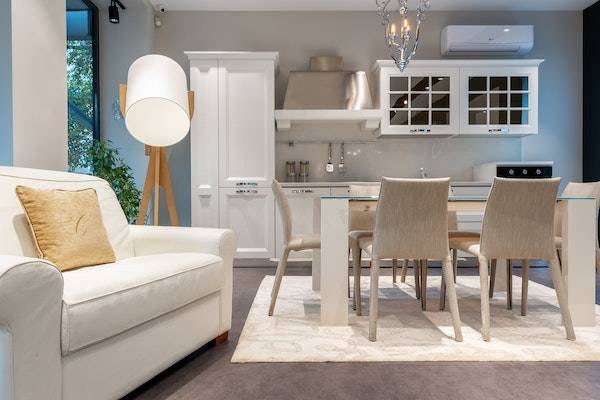 Stay warm this winter
Over the next few months, our kitchens will have to endure some seriously harsh weather conditions. So, don't overlook the importance of prepping your kitchen for winter!
Of course, we love our cosy style suggestions - but remember, they are other steps you can take to ensure your home feels warm this winter! So check your insulation and ventilation! Just five minutes could save you from a burst water pipe or an insane energy bill!
---
Prepare yourself for winter...
As a kitchen designer, I love creating a stunning space where life is easy and memories are made! So, if your kitchen needs upgrading, modernising or that much-needed breath of life, let's have a conversation and see what you could do with your space. Check out our full range of kitchen appliances in-store!
Emma Reed – Kitchen designer – 01792 712000
Other handy articles on kitchen design that will spark some inspiration!