Wondering how to organise a small kitchen?
I've written many blogs (see at the end of this piece) about maximising the space that you have and how to make your kitchen look bigger and more open because I have a small kitchen myself. This means that I know first hand how easy a small kitchen can become cluttered, making you feel cramped.
Since I have a small kitchen, I love to see my client's faces when I tell them that it doesn't have to be this way. I love to see their eyes light up when I say that, no matter how big a space that you have, you can have a kitchen that is stylish, tidy, and easy to maintain.
An organised kitchen may be essential for cooking, entertaining and everyday living, but it is absolutely key for making a small kitchen look bigger. Here are 6 tips for doing just that.
How to organise a small kitchen
1. Consider specialised storage solutions to organise and maximise space in your cabinets and draws
It is so difficult to find what you want in a dis-organised cupboard or drawer, not to mention frustrating. Wouldn't you love to just be able to find what you needed at a glance?
To prevent you from having to dig around in your cabinetry (and making even more of a mess while you try to find that one specific thing you need), here are some storage solutions to consider:
Drawer organisers or inserts that divide your space.
Pullout shelves that bring all the pots at the back of the cupboard right in front of you.
Pot/utensil racks to hang up items you use regularly.
2. Utilise wall space and shelves to store your mugs
Whether tea or coffee is our poison, mugs are up there when it comes to taking up space. What's great about them though, is that they are pretty!
If you're tight on storage space in your cupboards, why not display them? Go through your collection, get rid of any that you don't use and find a place to show off the ones you love. Wall shelving or under-cabinet hooks are great ways to display them in all their glory.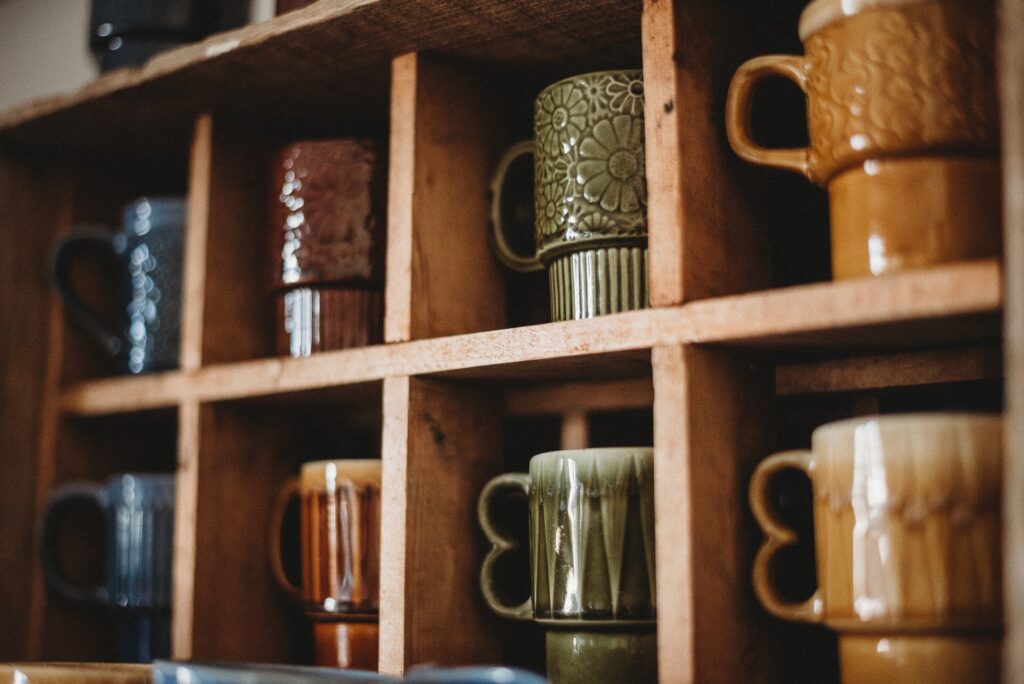 3. Experiment with packaging to keep your fridge organised and your food fresher for longer
When thinking about how to organise a small kitchen, you might not think of the fridge. And for that, you can be forgiven.
As well as cleaning your fridge regularly (to prevent that awful deep clean that you end up having to do), you can also keep your fridge organised using baskets, labels, non-slip mats, and turntables.
Apparently, using mason jars for leftovers and salad is the best way to keep the food fresher for longer too!
4. Use pullout drawers or baskets to organise your cleaning supplies under the sink
For some reason, that space under the sink just becomes a giant mess. Whether it's a bulging bin and recycling bag or overstuffed carrier bags and toppled cleaning products, it can make you not want to open those cupboard doors at all.
A simple fix to this is just to invest in storage solutions. First up, get a bin divider to easily contain and split your rubbish from your recycling. Next, install pullout drawers or use baskets to store your cleaning products, and buy a plastic bag organiser.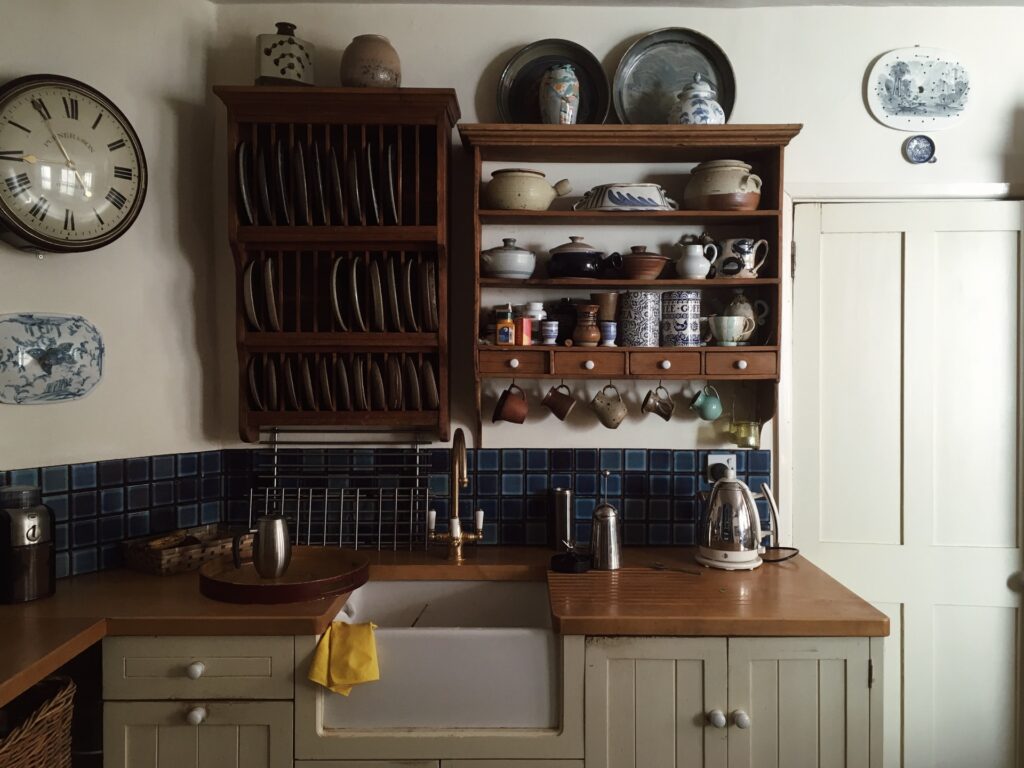 5. Win the battle with Tupperware by investing in storage holders or draw dividers
Whether you have glass dishes or plastic Tupperware containers, they always take up so much room! With that being said, however, with a bit of planning and organising, you can win that battle.
Storage holders or dividers are the best options to organise your Tupperware space. They allow you to split up the actual containers and the lids and stack them on top of each other so that you can access them easily and without making a mess.
6. Get creative with how you store your spices
Although they are small, they build up and take over our cupboards! Even their storage solutions can take up a large amount of space and at an angle that doesn't fit in cupboards or look right on the worktop.
Like your mugs, spices can look visually appealing so display them. You can simply put them in matching mason jars and line them on a wall shelf or you can invest in something like a wall-mounted magnetic spice rack.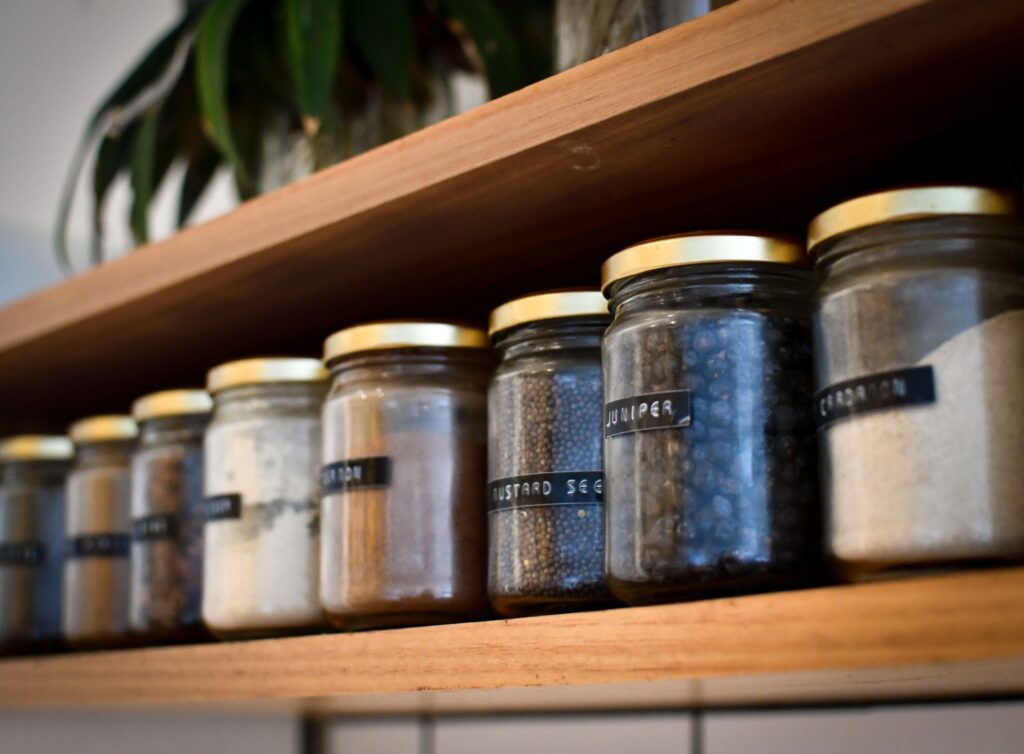 Get organised and stay happy!
The organisation game gets even harder the smaller your kitchen is, but it's not impossible to create a stylish and tidy space.
Use these 6 tips for how to organise a small kitchen and get creative with your storage solutions. In no time you'll find that both your kitchen and your day-to-day life will become a lot more orderly.
_____________________________________________
Want to finally get the kitchen that you want?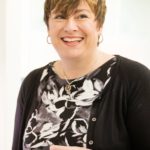 As a kitchen designer, I love creating a stunning space where life is easy and memories are made! So, if your kitchen needs upgrading, modernising or a complete renovation, let's have a conversation and see what you could do with your space.
A new kitchen with a specialist design is more cost-effective than you may think – just get in touch with us today for a free in-store kitchen design consultation and we'll show you how.
Emma Reed – Kitchen designer – 01792 712000
A few more from us…