With Halloween just around the corner, it's time to get spooky! To help you get into the spirit of things, we've put together our favourite decorating tips to transform your kitchen this Halloween. Whether your style is rustic and cosy or modern and minimal - we have a design tip for you. So, without further ado, here are our top five tricks to help you create your scariest Halloween kitchen yet.
Pick plenty of pumpkins
It may seem like an obvious place to start, but is it even Halloween without a pumpkin? Pumpkins are an amazing way to get into the spooky spirit! They're festive, inexpensive and are the perfect addition to any kitchen. But what if orange isn't your colour? Not a problem. You can paint your pumpkins to match any interior. So whether you go down the traditional route with bright oranges and carved out faces or for a more minimal look with neutral colours and subtle accessories - a Halloween kitchen isn't complete without a pumpkin.
Find a wicked wreath
Nothing says welcome quite like a wreath. And luckily for us, wreaths aren't just for Christmas! While traditionally, wreaths are meant for the front door, it seems a shame to only see them when entering or leaving the house - so it only makes sense to get one for the kitchen too! Again, with a wreath to suit every style, from witches and vampires to leaves and conkers, this simple wall hanging will make a welcome addition to your Halloween kitchen.
Spook up your sweets
Although your days of trick or treating may be behind you, it doesn't mean you can't have Halloween sweets. Creepy cookie jars and skeleton-sweet containers are a great addition to any countertop. Or if you enjoy a spot of baking, why not bake your own Halloween themed treats? There are hundreds of recipes to choose from, ranging from bat biscuits to cob-web cupcakes. Either way, you can't have a Halloween kitchen without Halloween themed food.
Decorate your dining table
If you want to get into the spirit of the season without cluttering up your countertops, why not make a statement by decorating your dining table? Your dining table is one of the main focal points within your kitchen, so get creative. Why not go dark and daring with an all-black theme? Candlesticks, cobwebs - the works. Or maybe something more autumnal with colourful leaves, pumpkins and pinecones? No matter your style (creepy or classic), nothing screams Halloween like a devilish dining table.
Get creepy with candles
Candles are a wonderful addition to your kitchen, no matter the season. They're decorative, they smell great, plus they're an additional source of light. However, at Halloween, candles come into their own. With a whole host of scents, colours and designs, they're essential to creating a spooky atmosphere. Dark kitchens instantly become eerie when scattered with white pillar candles. But if you scare easily, warmer colours and fairy lights will certainly make the space feel cosier.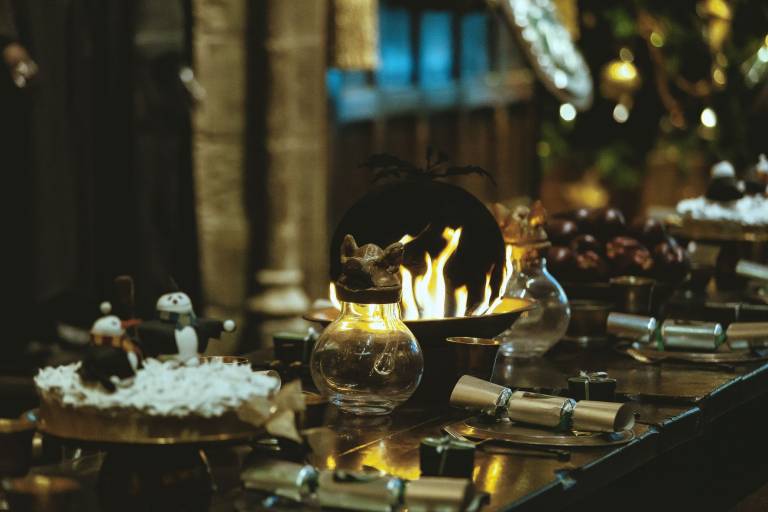 So there we have it - our favourite tricks and treats to spook up your kitchen this Halloween. Whatever your plans this Halloween season, be it a pumpkin party or a devilish dinner, these design tips will ensure your kitchen is the creepiest of them all.
---
Need help designing your dream kitchen?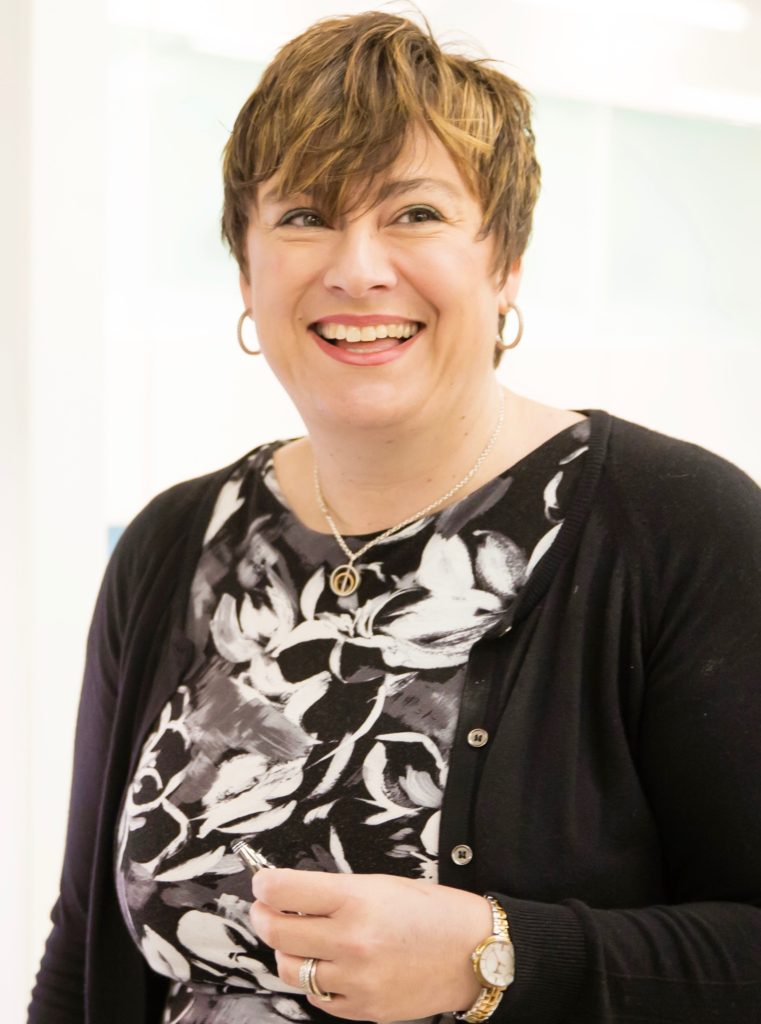 As a kitchen designer, I love creating a stunning space where life is easy and memories are made! If your kitchen needs upgrading, modernising or a complete renovation, let's have a conversation and see what you could do with your space.
A new kitchen with a specialist design is more cost-effective than you may think – just get in touch with us today for a free in-store kitchen design consultation and we'll show you how.
Emma Reed – Kitchen designer – 01792 712000
A few more from us…