Characterised by exposed brick walls, the use of stainless steel and reclaimed wood surfaces, and prominent design features such as ventilation units and filament light bulbs, industrial style kitchens are becoming increasingly popular all over again. Why the recent resurgence in this style of kitchen? Here are just a few reasons why.
Why many love an industrial style kitchen
1. It is the perfect blend of old and new
The industrial style kitchen combines the look of a professional kitchen with quirky, factory-inspired touches. Combining the best aspects of old-world charm and modern sleekness, it is the perfect compromise.
2. It's durable and easy to maintain
Industrial style kitchens tend to be made from high-quality materials that last such as stainless steel worktops, heavy-duty appliances, and hardwood floors. While all of these materials create the 'professional' look that the industrial trend is known for, they are also extremely durable and are easy to clean.
3. It's perfect for any space
Whatever the size or shape of your space, an industrial style kitchen will make the most of it whilst making it appear more open. Whether you widen the walkways or keep the worktops as minimalistic as possible, you can adapt this style to your home.
4. It's the top choice for chefs
For people who cook a lot, this style of kitchen is perfect. Not only do they look professional, but they are also modelled on kitchens where actual professional chefs cook so the functionality is top of the range too!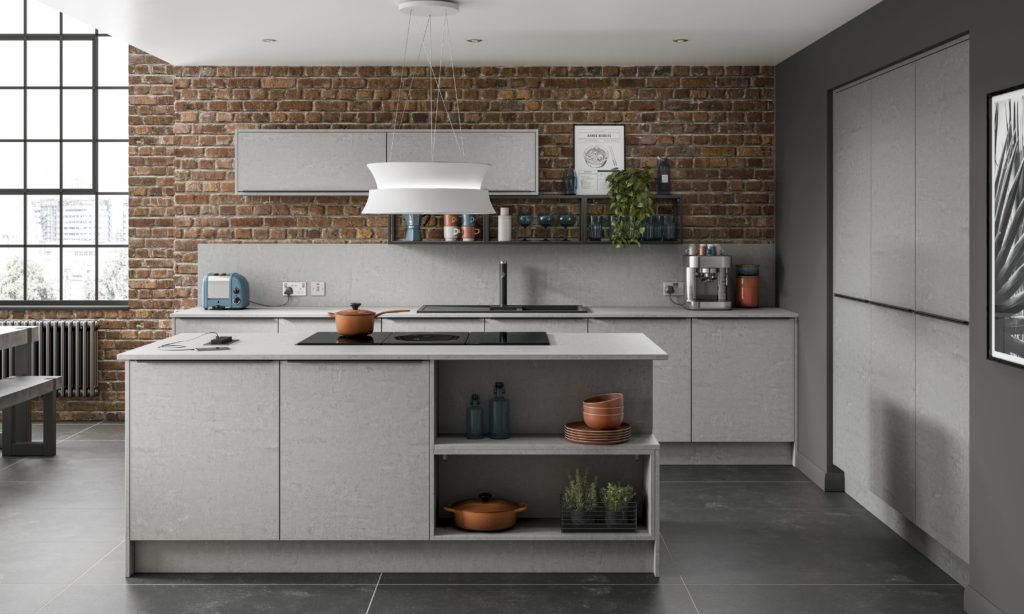 5. It gets better as it ages
You heard us right - the industrial style kitchen is a timeless trend, but it also gets better as time goes by. With such high-quality materials, the industrial style is easy to live with and maintain, not to mention, it ages well.
How to create an industrial style kitchen (quick tips)
So now you know why many people love this style of kitchen and the reasons why they are becoming increasingly popular. If you want to jump on the bandwagon and create your own industrial-inspired space, here are some quick design tips:
Start with a neutral colour palette - use a combination of neutral shades to create a clean look.
Create an open layout - consider open-concept or de-clutter the space as much as possible.
Make professionalism and function a priority - always add in features that satisfy both such as an extendable spray hose for the sink or metal rails for hanging up utensils or pots.
Mix wood and metal furniture - juxtapose different types of wood and metal throughout your design to create a 'factory look.'
Add in heavy-duty appliances - much like a commercial kitchen, industrial kitchens feature appliances that are extremely functional and incorporate very durable finishes and surfaces.
Look to the floors - stained concrete is a popular choice, as is hardwood or engineered wood or ceramic/porcelain stone tile.
Bring in pieces from the past - add in industrial or retro accessories such as metal lighting fixtures with Edison bulbs, distressed leather items, vintage photographs or retro-style chairs.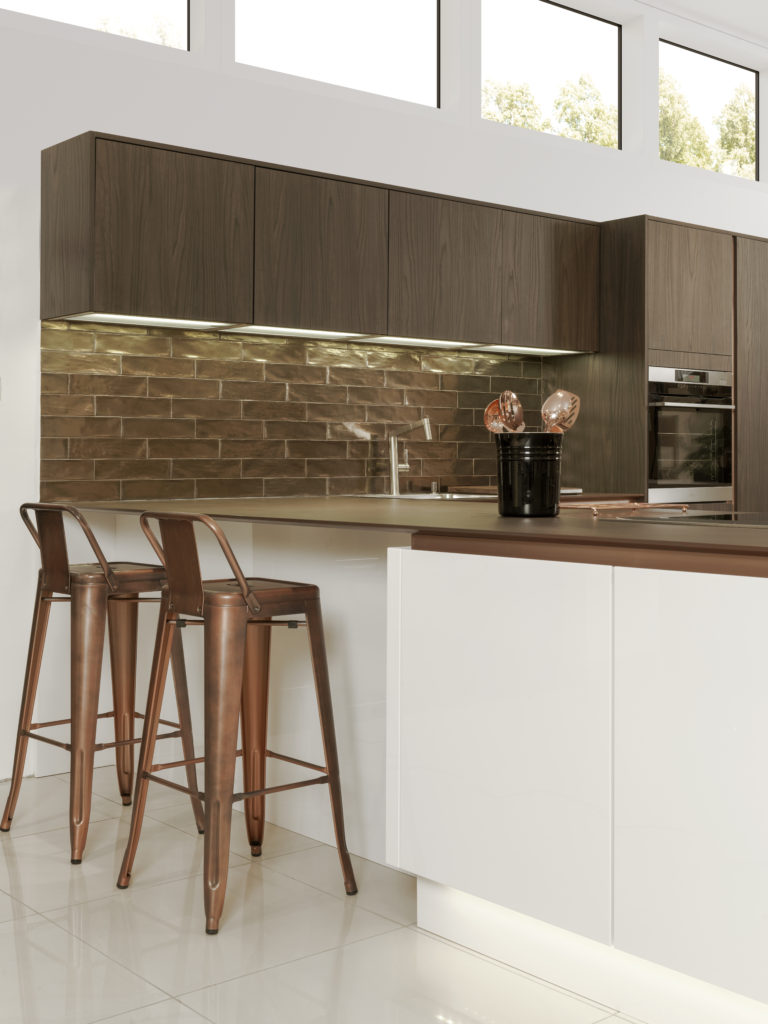 An industrial style kitchen is timeless
There's no questioning why so many people have fallen in love with industrial design: it allows the freedom to embrace the antique beauty of the time gone whilst still enjoying modern conveniences. If you want a kitchen that perfectly combines looks and longevity, use these tips to create your own industrial style kitchen!
_______________________________________________________
Create your perfect kitchen
As a kitchen designer, I love creating a stunning space where life is easy and memories are made! So, if your kitchen needs upgrading, modernising or a complete renovation, let's have a conversation and see what you could do with your space.
A new kitchen with a specialist design is more cost-effective than you may think – just get in touch with us today for a free in-store kitchen design consultation and we'll show you how.
Emma Reed – Kitchen designer – 01792 712000
_______________________________________________________
Looking for more kitchen advice and inspiration? Check out some of our other articles!