In the midst of a Renovation or Extension, it can be very easy to get caught up in the aesthetics and minor details that you don't actually need. While this might not be such an issue for some people, it is often these details that can cause your budget to skyrocket out of your comfort zone, especially if you start purchasing things before the big-ticket items come into play; items like flooring or the kitchen that can cost a lot.
So, how do you do it within your budget? Here is the most important thing you should do with a renovation or extension.
Set aside a budget for the kitchen first
The biggest mistake that is made when it comes to a home renovation or extension is leaving the kitchen until last when most of the budget has already been used. This is crazy to us as the kitchen yields the highest return on investment! This is money well spent and money that you can expect to see back so you don't want to be in the position where you've completed an entire remodel everywhere else in your home only to slap on a low-quality kitchen at the end which actually doesn't add any value to your home at all.
This is why you need to set aside your kitchen budget first.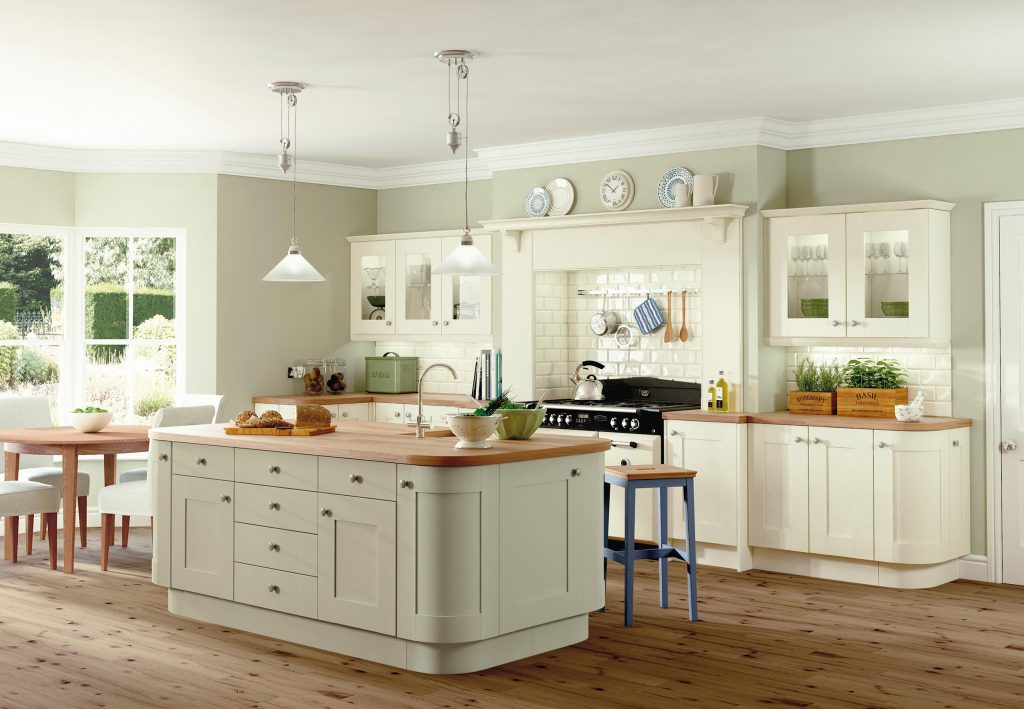 Decide on the amount that you want to dedicate to the kitchen and don't touch it until you need to. This will ensure that you have the money there for a quality kitchen and it makes you aware of how much budget you actually have available for everything else.
As the gold standard, it is recommended that an entire kitchen remodel should cost no more than 5-15% of the current value of your home. This is because spending less than 5% may result in a lesser home value while spending more than 15% makes it unlikely that you will recoup an investment of more than that in a resale.
Allocate your budget to updates that bring you the most value
While a kitchen renovation adds so much value to your home (read our guide on how to increase your home value), it also offers many other benefits too if you choose not to sell; namely, a high-quality kitchen that is durable and long-lasting.
To get the most out of your kitchen and to make sure that your renovation is adding the value that you want, make sure to allocate your kitchen budget to the elements that get you the best return on investment. These three areas should be a priority for your budget:
Cabinets (30% of budget)
The aesthetic appeal of the kitchen is a big driver for value-added and cabinets can make or break it. If your cabinets aren't outdated, you can simply reface or resurface them and install specialised storage solutions inside them to maximise the storage space. If they are old-fashioned or don't suit the space, consider replacing them with solid wood cabinetry which is extremely durable or laminates to create a sleek and modern look.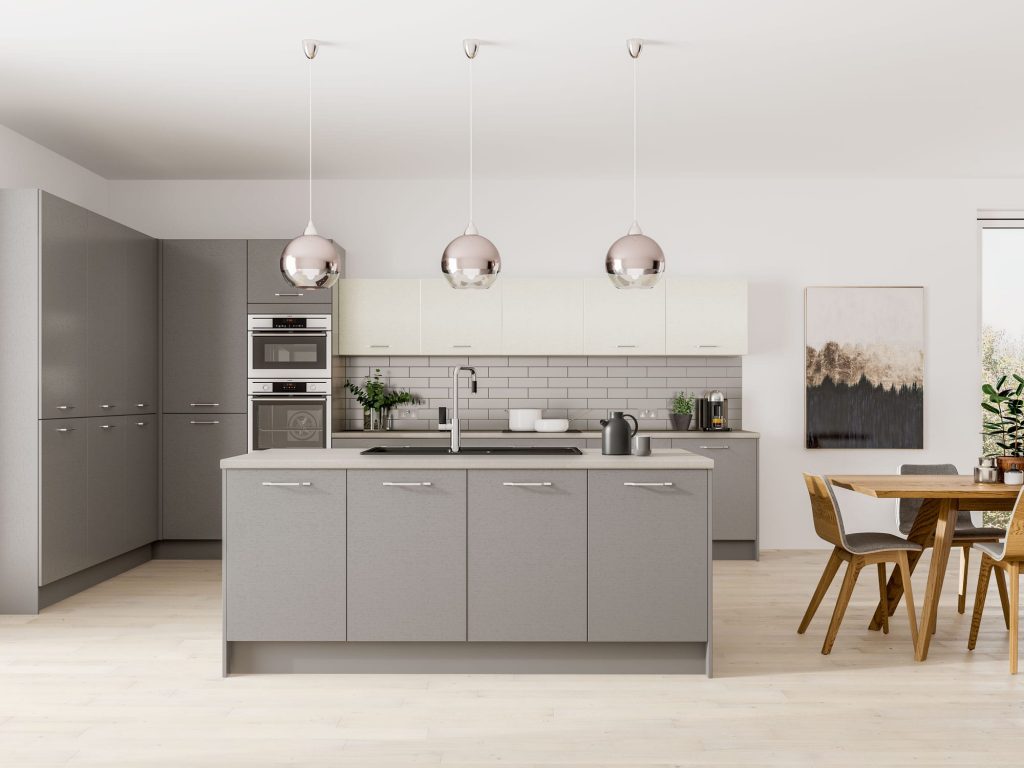 Appliances (14% of budget)
IIt can be tempting to opt for cheaper appliances as newer and fancier models can really drive up your costs, but it's important to bear all the factors in mind before making your purchase. Consider the energy ratings and whether they have a lifetime warranty as these can save you large amounts of money in electricity, water, and repairs over time. Then, of course, quality appliances will improve your kitchen's value and therefore your overall home value which is a win too.
Countertops (10% of budget)
Worktops can be a big cost but they are the most used element in your kitchen so investing in high-quality is worth it. Not to mention that they also contribute greatly to the feel and functionality of a kitchen so they can provide the most value. While the choice of material will come down to what will look and function best for you and, of course, your budget, it's worth mentioning that quartz worktops are one of the best investments.
Budget tip! – Don't forget that labour and unexpected costs will take up a large portion of your budget too! Approximately 20-35% and 20% respectively.
A quality kitchen adds so much value to a home
It's as simple as that. To make sure that your home renovation or extension gives you the best bang for your buck when it comes to durability and your overall home value, make sure to set aside some of your budget purely for the kitchen. Trust us when we say, you'll be so glad that you did.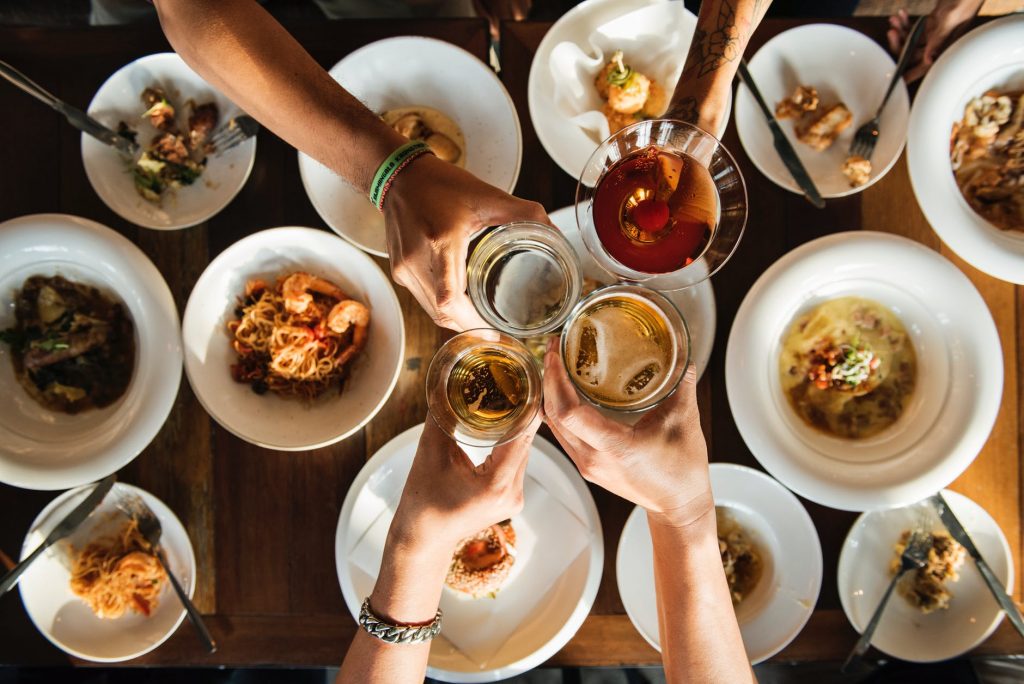 We can help you create a stunning kitchen at an affordable price….
As a kitchen designer, I love creating a stunning space where life is easy and memories are made! So, if your kitchen needs upgrading, modernising or that much-needed breath of life, let's have a conversation and see what you could do with your space.
A new kitchen with a specialist design is more cost-effective than you may think!
Emma Reed – Kitchen designer – 01792 712000
Looking for more kitchen inspiration? Check out some of our other articles!