With so many people at home and the current worry about cleanliness and hygiene, we thought we'd share something useful to help keep you busy over the next few weeks. Actually, we're going to be sharing more than one useful thing, so keep your eyes peeled for our next series of blogs!
Since it's Springtime already, a time for cleaning away the cobwebs, we thought we'd start with the most used (and therefore dirtiest) room in the house: the kitchen. And what's the most used (and therefore dirtiest) area in the kitchen? The worktops.
Our worktops are used so much every day, whether it's preparing food, unpacking groceries, wiping up spillages, or making a mess while baking...there's no denying that they really take a battering. That's why it's so essential that we keep them clean.
To help you give your kitchen a welcomed deep spring clean, here are our top 4 tips for disinfecting your kitchen worktops.
Tip 1: Clean spills immediately, don't just wipe them up
Wiping up that orange juice spill with kitchen roll won't get rid of it all from the surface of your worktop. Wiping it up with warm water and soap will clean it but it won't completely eliminate it either.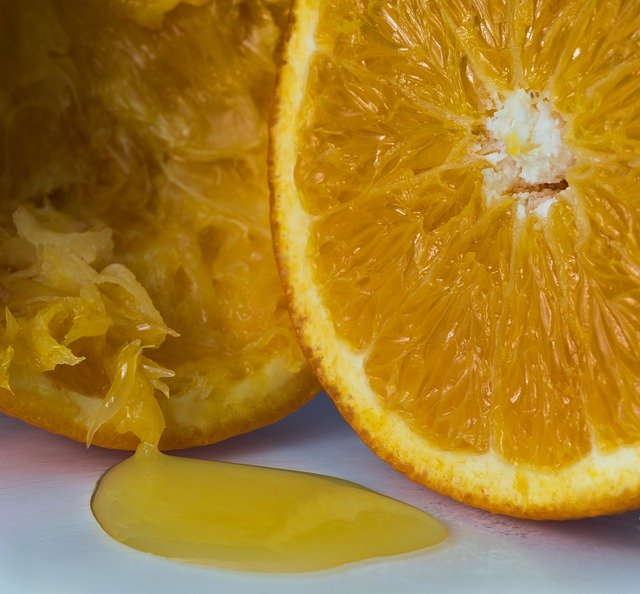 Tiny particles of liquid and food can linger on your worktops and this is where bacteria starts to grow. Cleaning removes dirt, grease, and some bacteria but it is disinfecting that kills it on contact. This is why you need to use proper cleaning products to disinfect your kitchen worktops.
If you eliminate spills as soon as they occur, by disinfecting your kitchen worktops with cleaning products, this will prevent food residue and therefore bacteria building up over time. This means no more big cleans to do on a weekend!
Tip 2: Disinfect your sponges regularly
We all know that our sponges and dishcloths harbour billions of bacteria so we don't really want to be spreading these over our worktops when we're trying to disinfect them.
The solution? Clean them properly after every use and dry them thoroughly. That way, you can reuse them safely and you only need to replace them every couple of weeks.
To clean your sponges and dishcloths, you can disinfect them in a bleach solution. Alternatively, you can wet your sponge and microwave it for 2 and a half minutes and you can toss your dishcloths in a washing machine.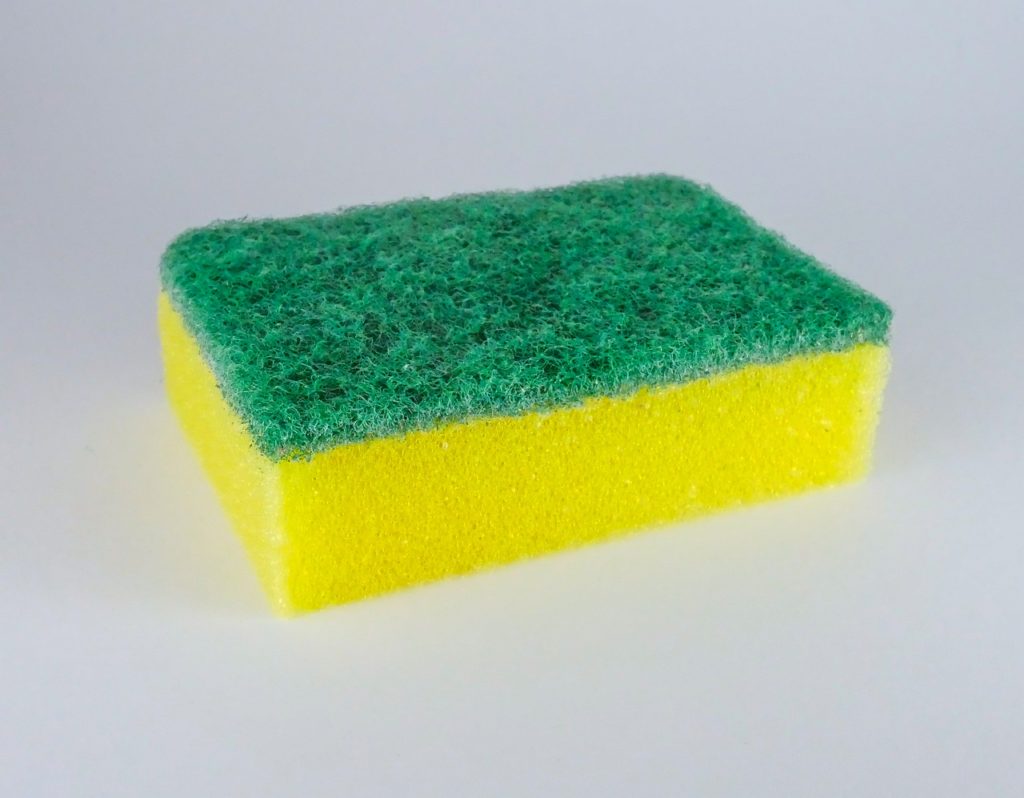 Tip 3: Make up a bleach solution to disinfect your worktops
As we mentioned previously, warm, soapy water just cleans surfaces, it does not disinfect them. Disinfecting surfaces removes the harmful bacteria such as salmonella, E. coli and staphylococcus, bacteria that would otherwise linger on your worktops for hours to days.
Disinfecting your kitchen worktops can be easily done with common household cleaning products or you can make up your own weak bleach solution. Just add 4 teaspoons of household bleach to 2 pints of water into a spray bottle and shake vigorously. Once you spray your worktops, let this sit for 10 minutes before wiping it off with a wet cloth.
Don't forget to clean AND disinfect all surfaces but place special attention to areas where raw meat has been prepared.
Don't want to use bleach? Some people may prefer a less chemical alternative to bleach when cleaning, especially if they have respiratory issues, so in this case, use a one-two punch of vinegar and hydrogen peroxide.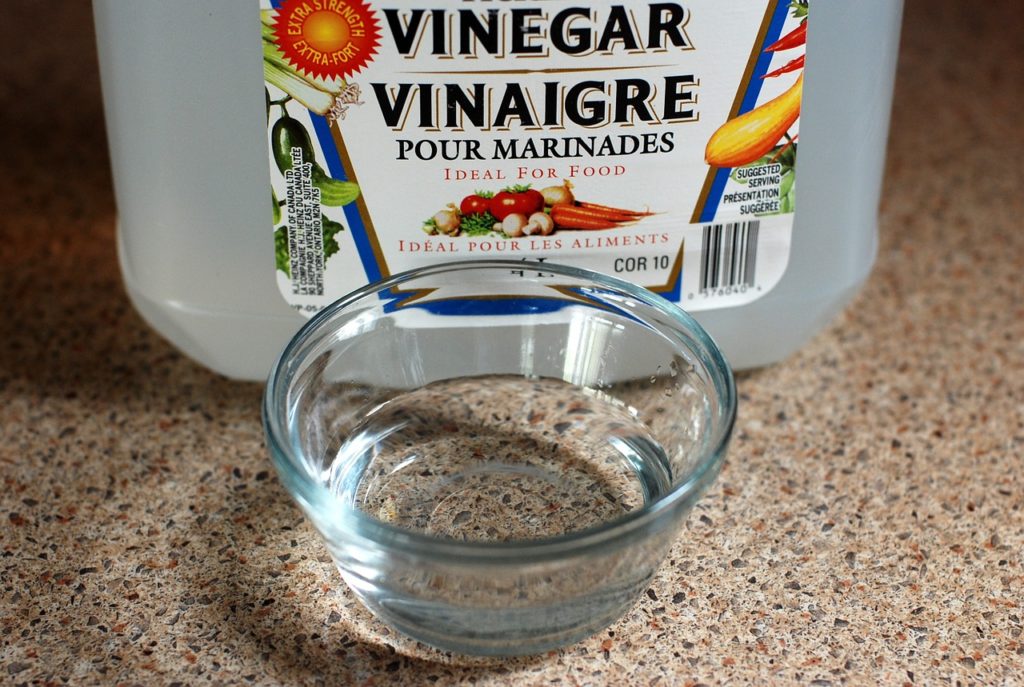 Tip 4: Don't forget to completely dry your worktops
Bacteria thrive in moist environments, so after cleaning and disinfecting your kitchen worktops, make sure to completely dry them afterwards.
Keeping your worktops dry will prevent bacteria growth so try to stay on top of this where possible. This can be as simple as wiping down areas such as around the sink where steam settles or condensation accumulates.
Always remember to clean AND disinfect
So there we are. 4 tips to keep those essential surfaces clean in your kitchen! If there is anything you take away from this article, please remember that warm, soapy water is not enough to get rid of the harmful bacteria on your kitchen worktops. It may clean your worktops but disinfectant completely kills all bacteria and ensures that your surfaces are safe to prepare your food.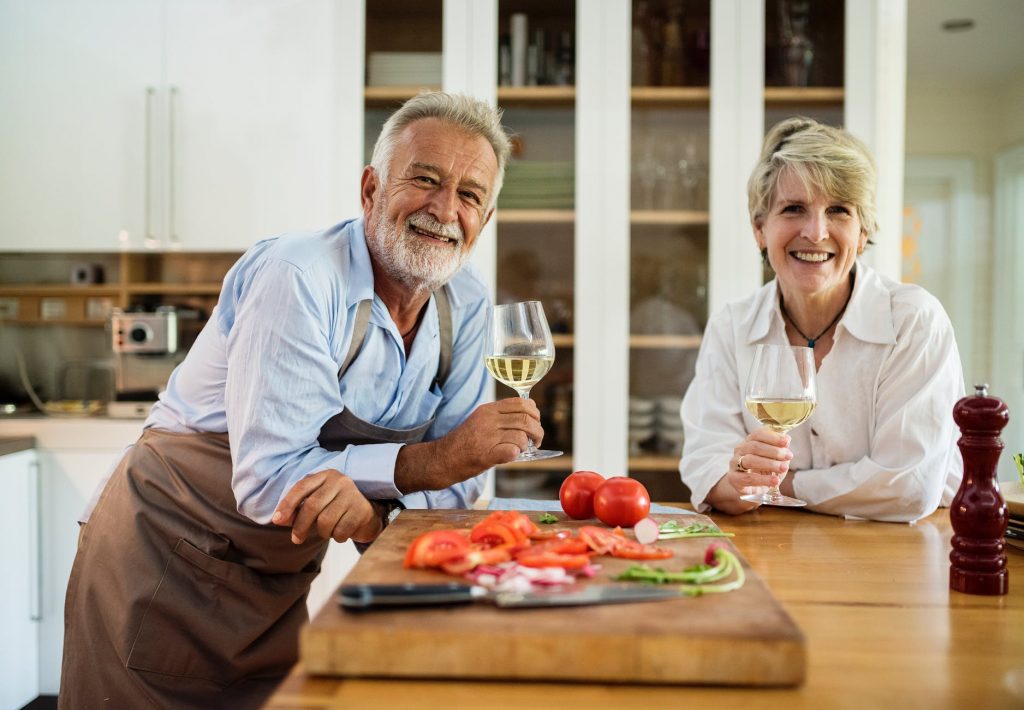 ___________________________________________________________________
Kitchens are the heart of every home
As a kitchen designer, I love creating a stunning space where life is easy and memories are made! So, if your kitchen needs upgrading, modernising or a complete renovation, let's have a conversation and see what you could do with your space.
A new kitchen with a specialist design is more cost-effective than you may think – just get in touch with us today for a free in-store kitchen design consultation and we'll show you how.
Emma Reed – Kitchen designer – 01792 712000
_______________________________________________________
Looking for more kitchen advice and inspiration? Check out some of our other articles!