Our bedroom is the most important room in our lives, from it being a playroom when we were young to an escape when we were teenagers, all the way up to becoming our haven when we reach adulthood; our bedrooms are a place of comfort to us, a space where we can truly be ourselves and be at peace.
When you think about it, this is no surprise, as we spend most of our lives in our bedrooms. What is surprising, however, is what this one room symbolises to us.
Our bedroom is the one room that is completely ours. A place that we seek when we want to relax, a space that is made for unwinding from the stresses of the day and escaping life for just a moment. It is the one place that we can reconnect with ourselves, rejuvenate, and appreciate how amazing we are and what we've accomplished.
With one room as important as this, it comes as no surprise that many of us devote a lot of time and energy into creating the perfect sanctuary.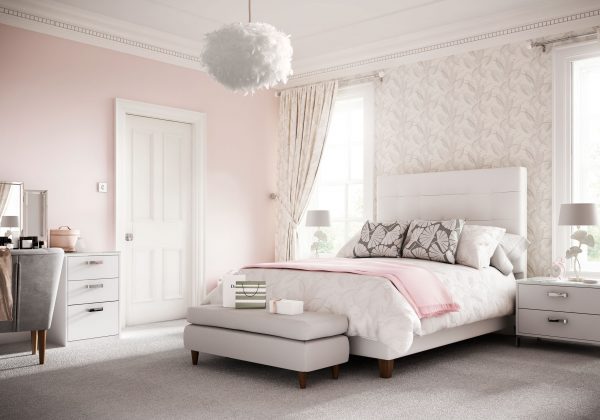 When designed right, our bedrooms can offer the same healing benefits as a relaxing spa experience. They can be transformed into a sacred place of tranquillity, a place where you can press "reset" on your life and relax, restore, renew and revitalise.
When designed right, our bedrooms can provide us with the ultimate getaway and help us return to everyday life as our best self.
How to Create Your Own Tranquil Space
Top Tips
1) Declutter the space - less is more and a clutter-free space helps to reduce stress and promote relaxation.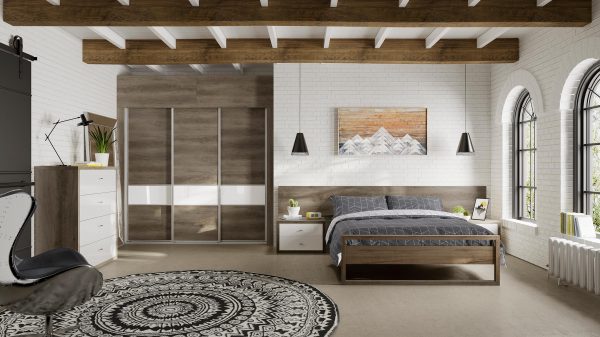 2) Ban electronics from the bedroom - the light from our screens messes with our body's ability to distinguish between day and night, so keep electronics out your room and you'll get a great nights sleep.
3) Decorate your room with things that bring you joy - one of the easiest ways to create the ultimate relaxing space is to surround yourself with objects that make you smile. You'll soon find that you are surrounded by less stuff but with things that mean more to you.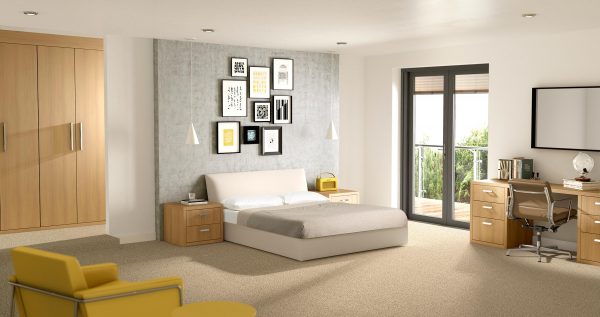 4) Invest in a high-quality mattress - sleep is vital for optimal health so make sure you treat your body with a good quality mattress. After all, how else will you be rid of the stresses of your day?
5) Consider fitted furniture to make the most of your space - what better way to make use of an awkwardly shaped room than with fitted wardrobes? Not only will it make the room look nicer, but it will also allow you to make the most of the interior space too.
Read: Why a Fitted Bedroom is the Perfect Choice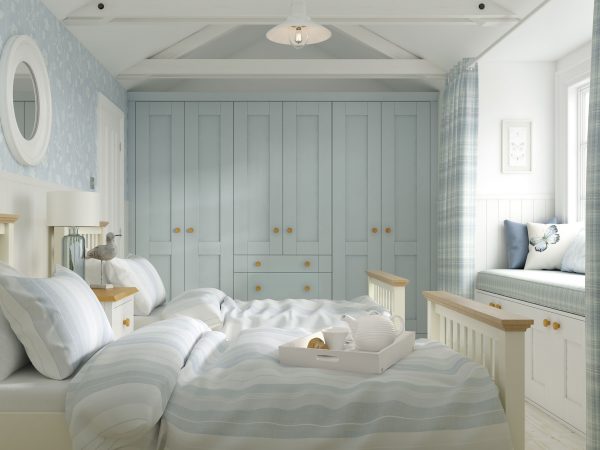 6) Choose a soothing colour scheme - by choosing neutral tones that compliment your accessories, you'll find that your mood will reflect the environment around you.
7) Wear loose-fitting pyjamas - what's the best way to relax? To get comfortable of course! Ensure you're not restricted with loose pyjamas and you'll soon be relaxing in no time.
Create a bedroom that is beautiful, practical and unique…
As a designer, I love creating a stunning space where memories are made! Talk to our team today about creating a unique fitted bedroom that suits your needs and see for yourself what ranges and materials we have on display in our showroom. Let's have a conversation and see what you could do with your space.
A new bedroom with a specialist design is more cost effective than you may think.
Emma Reed – Designer – 01792 712000
Looking for more bedroom inspiration? Check out some of our other articles!
How to Create a Glamorous Bedroom (like Laura Ashley)
Why a Fitted Bedroom is the Perfect Choice
How To Create the Perfect Bedroom for Winter Hibernation