If you have been following my story, you would have seen that I recently branched out on my own to run my new kitchen design company, Kitchens by Emma Reed. Although it was an incredibly exciting (and terrifying) time, it also brought me back to my passion, to where it all started and how I came to be where I am today. I'm talking about having to design my own showroom to display my beautiful kitchen ranges.
I designed my own showroom in a matter of weeks before the launch date in the New Year and I've had a lot of people ask me how I did. "How did I manage to design a whole showroom in such a short space of time?"
Designing the showroom was challenging, mainly because I had to make sure that I was showcasing numerous kitchen ranges as well as the multiple features that they came with and all while trying to fit everything within the space that I had, but I did it. When thinking about this, I realised that the process was actually exactly the same as when I design a new kitchen for a client. The steps I took are identical so I thought that I would share them with you below.
From inspiration to installation: the steps of kitchen design
The most important element of a successful design is to take plenty of time to consider all the options, to think about what you really want versus what you actually need. This way, you get the perfect balance of both.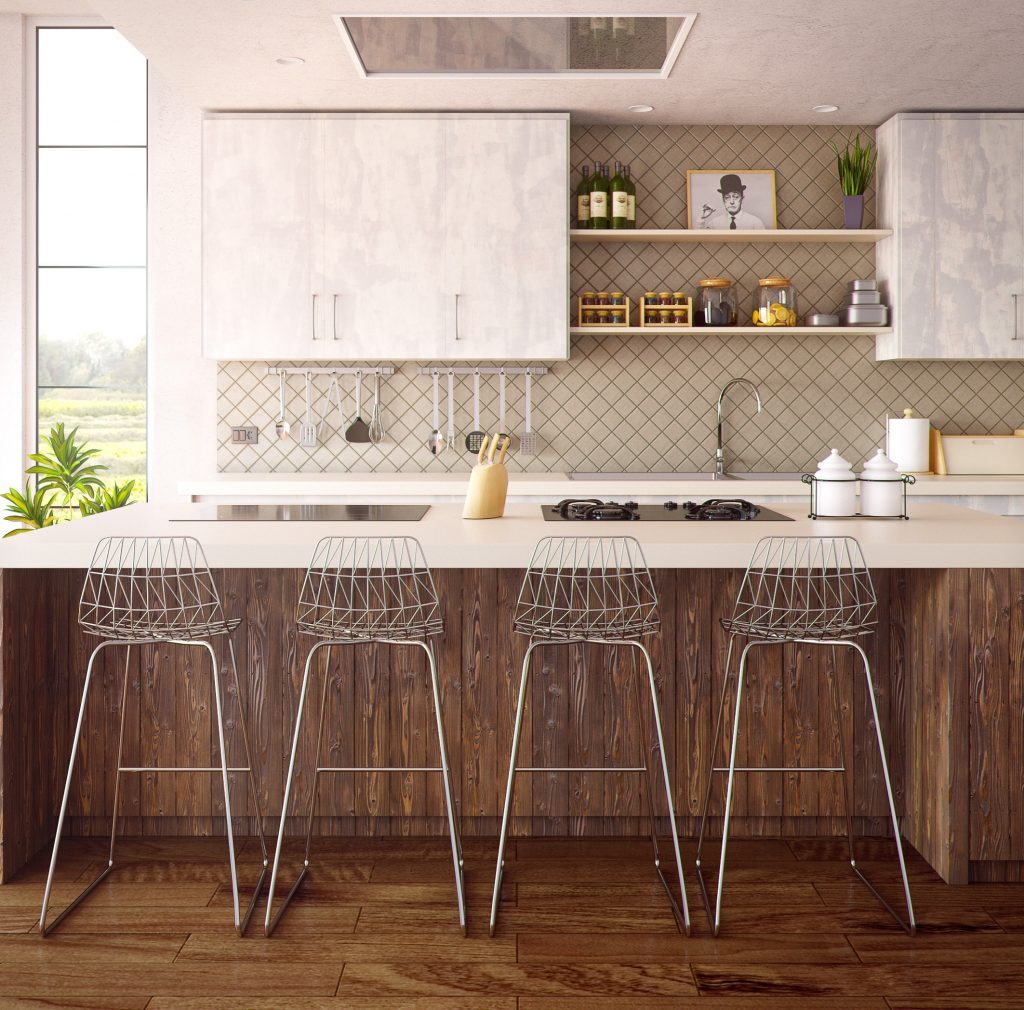 Here are the steps which I took to design my new kitchen showroom:
First I measured the area that was available to me.
I looked at the lighting and made note of what colours may look best in this light or what I could do to improve it.
Next, I priced different flooring options. I had my favourites but the choice would come down to budget once I priced everything together.
Signage was very important both internally and externally, so I made sure to place the appropriate signs in the most visible of places.
Looking at the space, I chose a diverse mix of kitchen ranges that I wanted to display.
Once I had the kitchen ranges in mind, I had to ensure that every feature that was available in each range was included in the kitchen design (e.g. pull out drawers, split drawers, bins, cutlery options, glass units, specialised storage solutions etc).
Also when thinking about the kitchen design, I had to make sure that I was displaying new appliances (for example, the USA fridge freezer and the tall integrated fridge and freezer behind doors is considered unfashionable).
Going back to the overall showroom design, I wanted the desk area to be prominent and to have seating so that it would be comfortable for clients. With the rest of the space, I needed to make sure that I had a good display area showing the range of doors, handles, worktops, and sink options, as well as the new Quooker brand of hot taps which are taking away the kettle from the kitchen giving the consumer instant hot water from a tap.
When pricing the project, I had to include extra features such as lighting and a glass splashback with my logo to show quality branding, then I had to find and include the price for the installers and the glass splashback manufacturer.
Once everything was priced, next came the installation of the flooring and the solid surfaces or granite, quartz or Minerva with all the sink options.
The glass splashback was installed to show new fabrics being used in the kitchen as an alternative to tiles.
Lighting was the final touch to be added.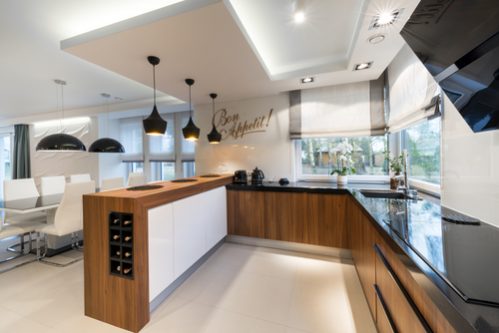 Consideration is key to successful design
So there we go, when designing my kitchen showroom, I broke the planning process down into 12 manageable steps to make the process easier. With the little time I had, this allowed me to consider each step carefully and to keep thinking about the overall project as a whole.
Hopefully sharing this with you will help you when it comes to designing or updating your own kitchen as I use exactly the same process with my clients when designing their kitchens. Just remember to break it down, take your time, and remember to think of the whole design; don't get caught up on things that could blow your budget before you've even begun!
We can help you design the kitchen that you want the right way (and at the right price!)


As a kitchen designer, I love creating a stunning space where life is easy and memories are made! So, if your kitchen needs upgrading, modernising or that much-needed breath of life, let's have a conversation and see what you could do with your space.

A new kitchen with a specialist design is more cost effective than you may think – just get in touch with us today for a free in-store kitchen design consultation and we'll show you how.

Emma Reed – Kitchen designer – 01792 712000
Looking for more kitchen advice and inspiration? Check out some of our other articles!