Long gone are the days when the kitchen was a dreary workspace hidden behind closed doors. Nowadays, the kitchen is the heart of the home; a space that is central to everyday living, special occasions, and entertaining in any form.
While choosing the elements of your kitchen can feel daunting as there are so many options, various colours and styles, and even more finer details that make all the difference…it doesn't have to be. In fact, it should be and can be fun!
To help you approach it one step at a time, here is our mini-guide to help make choosing your kitchen as easy as can be. As to not get overwhelmed, we help you choose the 5 cornerstones of any kitchen: the style, the layout, the worktops, the appliances, and that all-important cooker hood.
Which style is for you?
When it comes to updating or completely remodelling a kitchen, the overall style of the space should be the first thing that is decided. So which one is for you?
Traditional or country/farmhouse?
Modern or rustic?
Contemporary or industrial?
Shabby chic or old world?
A lot of the time, we know what style we like from the get-go but it's important to consider three other factors before making that final decision. Take some time to consider:
1) The architecture of your home – your kitchen needs to echo the style of the rest of your home.
2) The layout of your home – how open your kitchen is to the nearby living spaces will influence its style.
3) What appliances you have/want – the appliances you want should blend well with your kitchen unless you want to make one of them the focal point (e.g. American fridge/freezer).
Read: Choosing Your Kitchen Style: the Definitive Guide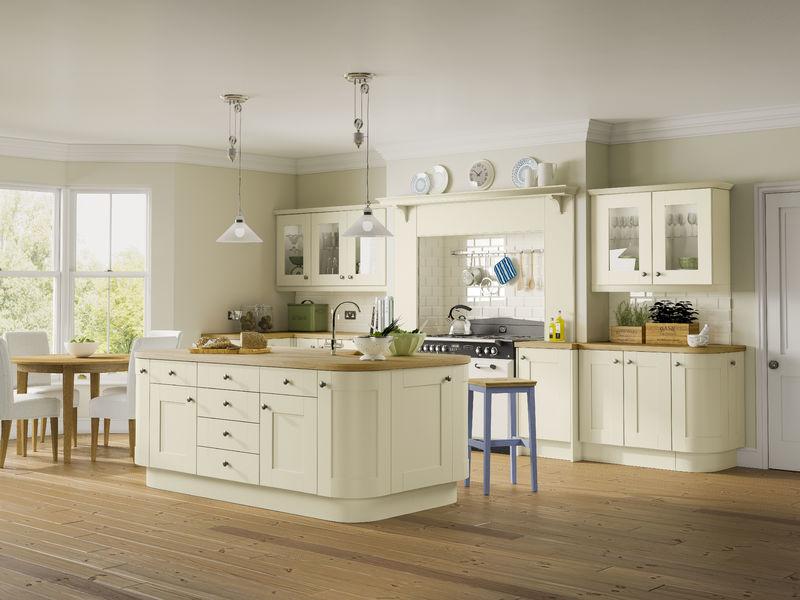 Which kitchen layout is best for the space that you have?
One-wall kitchen – best for studio flats & loft apartments as they utilise minimum space.
Galley kitchen – best for narrow rooms or open plan if you have an island in the middle.
U-shaped kitchen – best for medium to large-sized room. It is also ideal if you spend a lot of time cooking in the kitchen.
L-shaped kitchen – best for small family homes or for rooms which have limited floor space.
Island kitchen – best for large rooms or open-plan spaces.
To choose a kitchen layout that suits you and your space, you need to ask yourself – what is the size and shape of your space? What is your cooking style? Do you spend more time at a particular workstation than another? Do you want a kitchen primarily focused on cooking and prep or do you want to combine it with your dining or living space?
Only when you know exactly what you want and need out of your kitchen can you choose the best kitchen layout for you. If you don't, then you run the risk of finding out later that it isn't working for you (but now you are out of pocket quite a lot!).
Read: Choosing Your Kitchen Layout: the Best Kitchen Layouts for the Space that You Have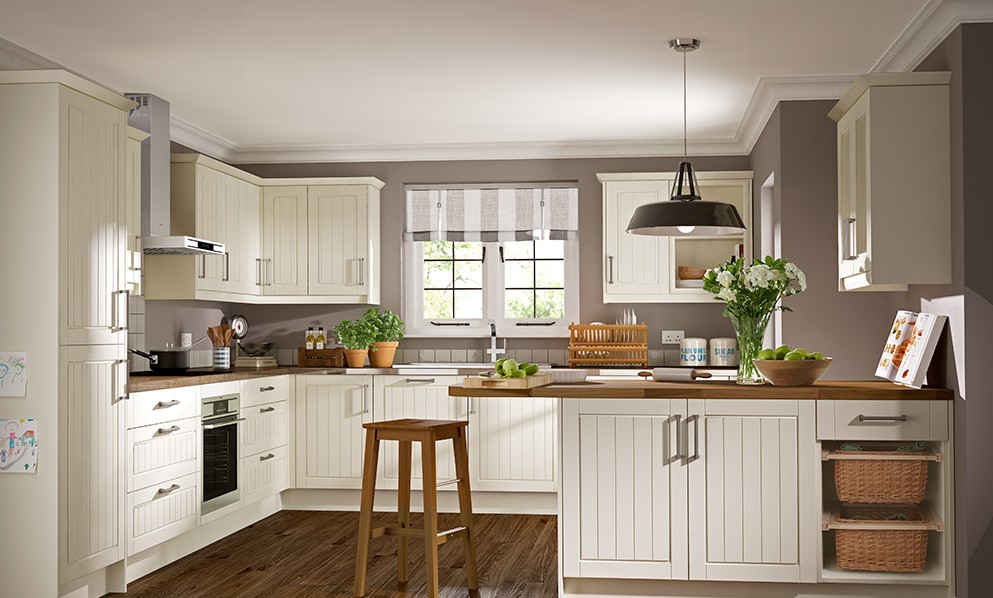 5 things to consider before choosing your kitchen worktops
Worktops can make or break the overall style of a kitchen, so don't leave them as an after-thought. Give it due consideration by answering these 5 questions before you buy.
1. What budget do you have?
From cheaper laminates to expensive granite, you can find kitchen worktops that satisfy all price points – the choice comes down to how much you have to spend. Just remember to balance budget with investment (e.g. quartz or granite is more expensive outright but they are very long-lasting).
2. Would there be extra costs?
With stone composites, granite, and some woods, you will need to pay an expert to cut grooves within the worktops for appliances such as the kitchen sink or hob.
3. What would suit your kitchen layout?
Although straight runs of material are cheaper and easier to fit, if your kitchen is an awkward shape and has a lot of corners, it makes more sense to opt for seamless worktops such as stone composites.
4. How much space is dedicated to the worktop?
Most worktops have a maximum length so if you measure your space, you will rule out some worktops and be left with the ones that you can actually consider.
5. What colour and texture do you want?
Think about what is most important to you (e.g price, durability) as well as how you are likely to treat it (e.g. are you quick to clean up spills?), only then can you make the right choice for you.
When choosing colour, consider contrasting colours to your cabinets (e.g. dark worktops with light cabinets). Not only is this aesthetically pleasing, but it is also a timeless trend so you don't have to worry about it becoming outdated.
Read: 7 Things to Consider Before Choosing Your Kitchen Worktops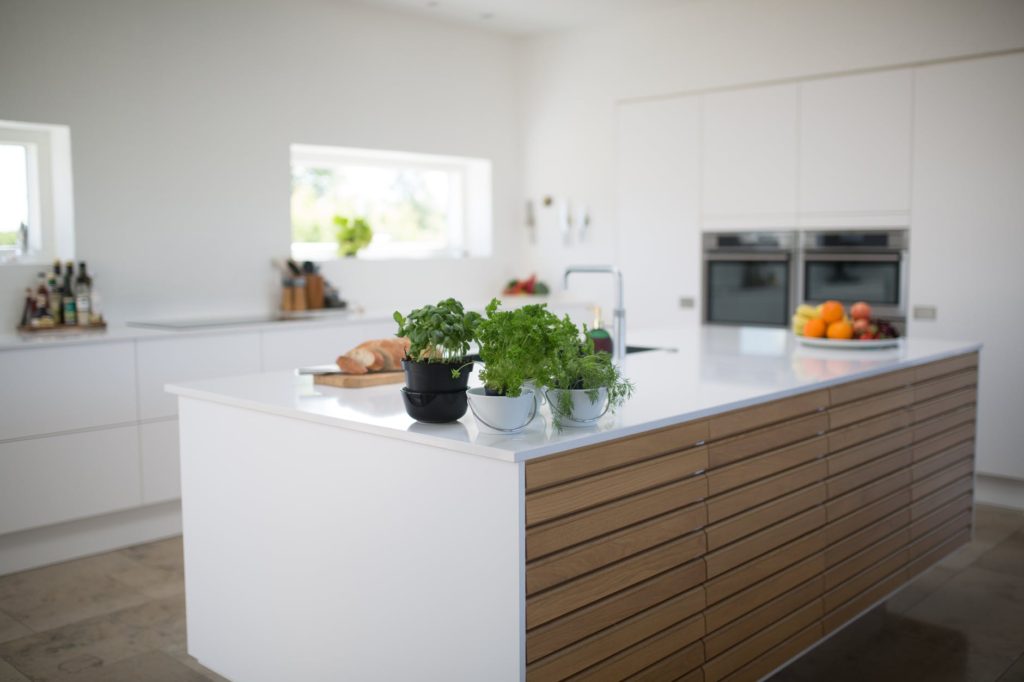 How to decide on the right kitchen appliances
No kitchen is complete nowadays without state-of-the-art appliances; they are the driving force of life in the kitchen and are our biggest supporters to our cooking ventures! When selecting the perfect culinary wingmen for your kitchen, here are a few factors that you need to consider:
Functionality – how important is performance to you? If it's a priority, then expect to pay more.
Efficiency – if you buy appliances with the Energy Star label, you can be sure that you are buying high-quality and energy-efficient appliances that will perform well and save you money.
Aesthetics – consider the existing design of your kitchen before settling on your appliance choice. Appliances can complement your design or stick out like a sore thumb.
Read: Everything You Need to Know About Choosing the Right Kitchen Appliances
3 steps for choosing your kitchen cooker hood
Choosing your cooker hood doesn't just come down to function, but the finishing touch that it gives to your kitchen too. It can stand out or blend in or be completely hidden until you need it, whatever you want, it'll be available.
With so many sizes, shapes, and style, here's are 3 steps that you need to take when choosing your cooker hood.
Step 1 – Decide on what type you want
Extraction hood – they are more efficient at removing the cooking smells but you need to think about where the air duct will attach to the wall as they pump the air straight outside.
Recirculation hood – easier to fit than extraction hoods and could work out cheaper initially but they aren't as effective at eliminating smells as they filter the air and circulate it back into your kitchen.
Read: Essential Guide to Choosing Your Kitchen Cooker Hood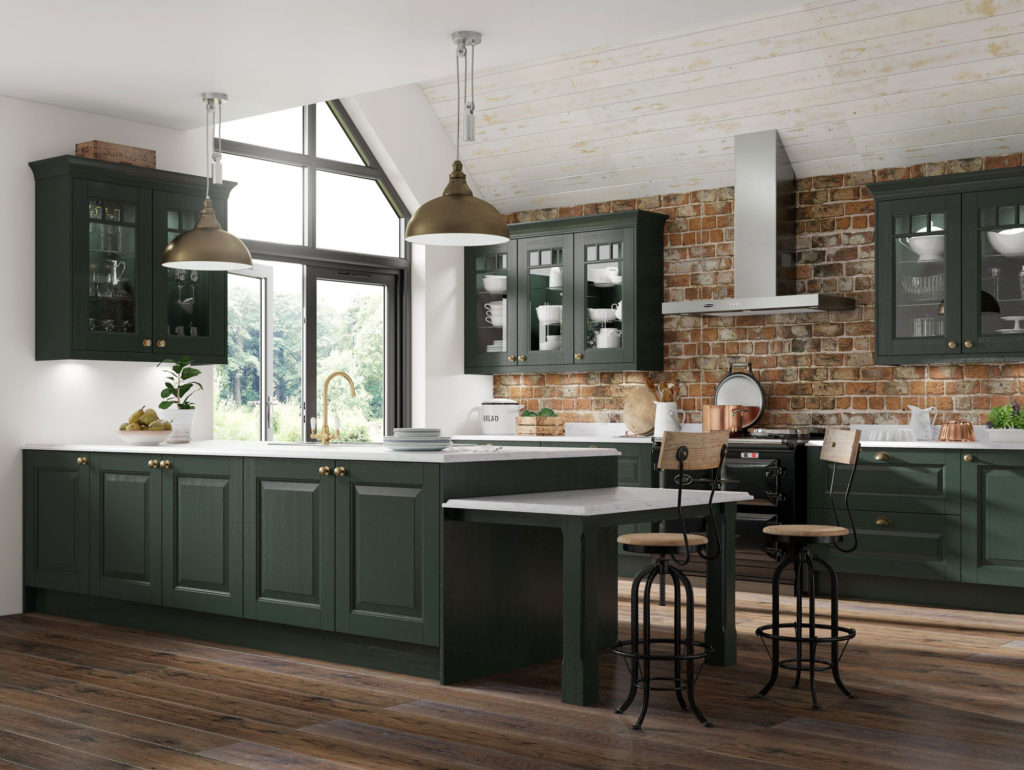 Step 2 – Choose your style
The choice of style depends on two things: the location of your hob and how big it is, and whether you would want to hide the cooker hood or make it a feature of your kitchen. Choose between:
Integrated hoods – these are hidden in wall-mounted cabinets.
Visor/conventional hoods – these are fitted under wall-mounted cabinets.
Chimney hoods – these are fitted onto walls either alone or between kitchen cabinets.
Designer hoods – these are similar to chimney hoods but with an angled bottom.
Island hoods – these hang from the ceiling above the hob on your kitchen islands.
Step 3 – Don't forget to consider function
Before you make your final decision on your cooker hood, consider:
1) The rate of extraction – check that your cooker hood is the right size for your room. It needs to filter the air 10x every hour at least.
2) The type of filter – consider charcoal filters if you have a recirculation hood as they are more effective at removing odours from the air.
3) The type of light – choose the intensity of light that you want and you should also think about how easy it will be to replace the bulbs too.
4) The switches/electronic controls – consider the pros and cons of click buttons, remote control and touch controls.
5) The style and size - check you have the right size and style of cooker hood for your kitchen.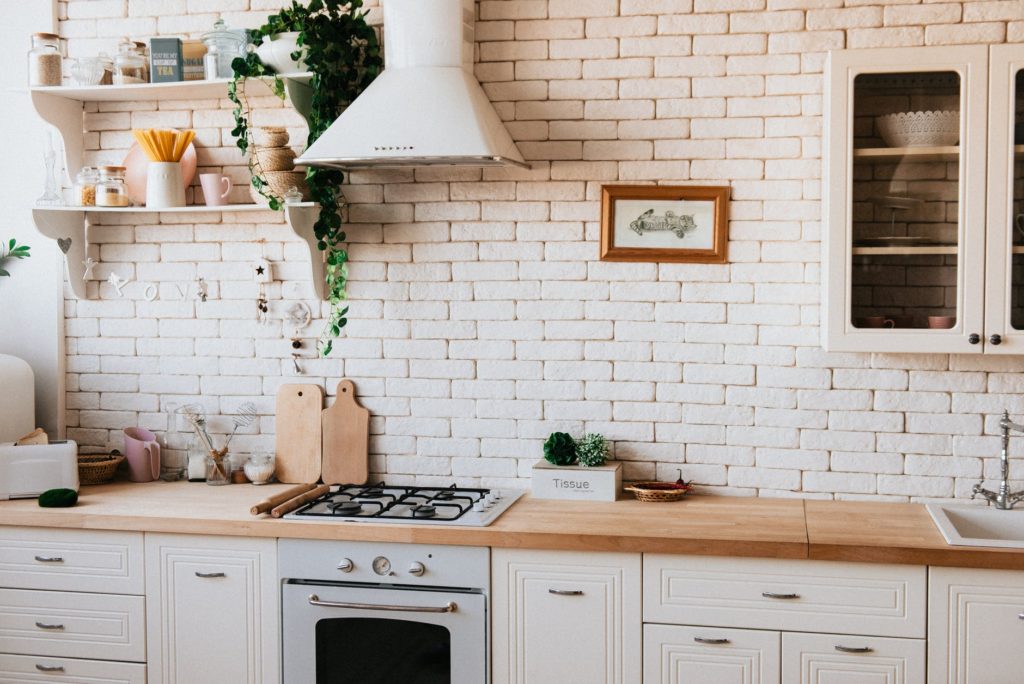 A kitchen can always be updated but the choice you make in these five areas will be the foundation for all future change. That's why you need to consider all the factors that go into choosing your kitchen, not just preference, as only when you do this can you be sure that you're making the right investment - one that will last!
________________________________________________
Need help choosing your kitchen?
As a kitchen designer, I love creating a stunning space where life is easy and memories are made! So, if your kitchen needs upgrading, modernising or a complete renovation, let's have a conversation and see what you could do with your space.
A new kitchen with a specialist design is more cost-effective than you may think – just get in touch with us today for a free in-store kitchen design consultation and we'll show you how.
Emma Reed – Kitchen designer – 01792 712000
A few more from us...