Whether a complete kitchen remodel or a few upgrades here or there, kitchen renovations can be big projects for homeowners in terms of time, expense and all the different variables there are to consider. However, out of a lot of the rooms in the house, the kitchen is one project that will last you for many years to come (if designed right) and can increase the overall value of your home! When redesigning or updating your kitchen, you need to consider its uses and design accordingly. For example, do you use the space for anything other than cooking? How many people are going to be in this one room? Will you be having social occasions where you want the space to be open? Whether you have specific dreams about what you want your kitchen to be or even if you just want to solve your pesky storage problem, your every need and want needs to be considered throughout the planning and design process. Designing your dream kitchen is an exciting time so you want to get it right! To help you avoid common kitchen design and remodel mistakes (and unnecessary expense!) here's what not to do!
Kitchen Design Mistakes to Avoid
1. Going Over Budget
It's really easy to get carried away when designing the kitchen of your dreams, especially when it comes to the decorating and finishing touches. So, although it's good to get excited, don't get caught up in it and break your bank!
How to Avoid:
Create your budget and be realistic. Decide what features of your kitchen are the most important and prioritise your finances accordingly.
2. Choosing Appliances Last
When you think of kitchen design, you think of modern cabinets and smooth countertops or a quirky overall design. While this is true, many forget about appliances. Appliances take up a large proportion of your kitchen and are probably used the most, so they should be at the forefront of all your design decisions. Nothing is worse than finally choosing your ideal cabinets and countertops before finding that your appliances don't fit them!
How to Avoid:
Choose your appliances first so that you can then make better decisions on what cabinets and countertops will fit around these.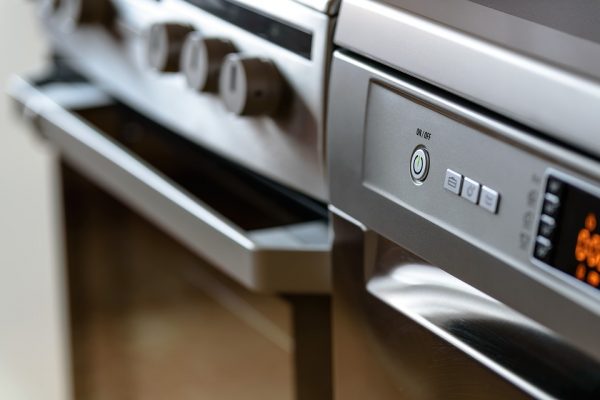 3. Sacrificing Counter Space
One of the most common regrets that people have when they design a kitchen or buy a new house, is that they don't have enough counter space to work on. With counter space being one of the most important elements of your kitchen, don't sacrifice any of it for features that won't bring you more value!
How to Avoid:
Extend your counter work space at the design stage by using shelving supports or decorative corbels.
4. Underestimating Storage Solutions
Many people brush off storage solutions when thinking about their kitchen design as they think they have enough space or don't have a need for it. What have you got to lose? If you add high-quality storage solutions to maximise the space you have in your cabinets at the design stage, you'll be giving yourself more space and saving yourself money if you find you need them later.
How to Avoid:
Keep an open mind and have a look at all the storage solutions on offer. If you think it would be useful, install it now as it will cost more to add in later.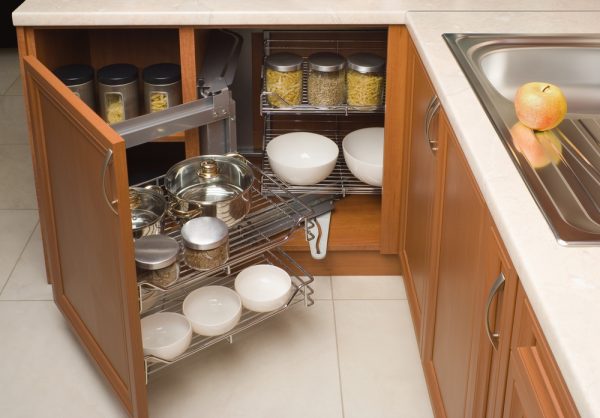 5. Forgetting Your Workflow
When designing your kitchen, it's vital to think about your workflow. If you don't, then cooking, working and living in your new kitchen can become a nightmare.
How to Avoid:
When planning your remodel, think about your kitchen's busiest areas: the fridge, oven and sink. Make sure these areas are in an efficient location, relevant to the other, without being so close that they become cluttered. Many designers refer to this as your kitchen 'work triangle' or your work stations.
6. Not Thinking of the Big Picture
When getting carried away with designing and planning and putting on those finishing touches, it is really easy to lose sight of your end goal. When spending your hard-earned money on your kitchen renovation, the last thing you want is for your cabinets to not match the walls or for the flooring to not compliment the whole space.
How to Avoid:
Always remember your end goal. Even print out your ideal kitchen and have it with you if that's what it takes! By keeping your goal front of mind, every decision you make will be focused on getting you your dream kitchen and will ensure that everything ties together nicely.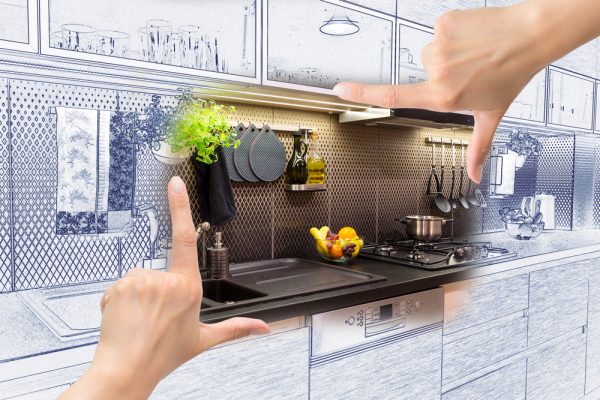 7. Doing it Alone
Another mistake that people tend to make is thinking that they're alone. A kitchen renovation can take time and a lot of man hours, so the last thing you want to do is rush something to get it done and not like the end result. Even if you're a DIY genius, there are bound to be things that you are not sure of so always seek help or advice if you're unsure.
How to Avoid:
Seek advice from family or friends if you're struggling, or you can even consult a kitchen expert before starting your project to make sure that you're on the right track. Most design professionals will be able to help give you tips and advice on how to tweak your design and get the best out of your space, and can even give you ideas that you haven't considered yourself.
8. Not Having Fun!
Lastly, with the time that it takes and having your kitchen in a right mess, it can be really easy to get stressed and think that the renovation will never be finished.
How to Avoid:
Don't lose sight of your end goal! Have fun with the renovations and experiment with different colours and materials just to see how it looks - you might end up finding a style that you love that you wouldn't have thought of before! Think of all the little details you want, from colours to pieces of art on the walls, and soon your kitchen will feel like home.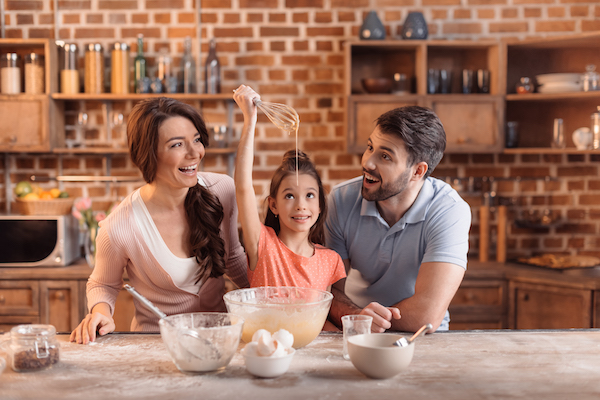 We offer free consultations if you need help or advice with your kitchen design...
As a kitchen designer, I love creating a stunning space where memories are made! So, if your kitchen needs upgrading, modernising or just give it that much-needed breath of life, let's have a conversation and see what you could do with your space. A new kitchen with a specialist design is more cost effective than you may think.
Emma Reed – Kitchen designer – 01792 712000