Christmas is a mad day. Whether you have a big or small family, the preparations for the festivities can start as early as October and the whole of Autumn is spent counting down to that one day where everything has to be ready. It's almost a military mission, a group effort that involves the buying and wrapping of all the presents, the buying, preparing, cooking and eating of the food, the playing of games and drinking of traditional holiday-themed drinks, all ending in that one big inevitable clean up of all the fun that's been had.
It's no wonder that we collapse on the sofa at the end of the day, thinking "Where did the day go?" All those weeks of preparation and counting down for this one day to be over so quickly.
Well, it doesn't have to be like this anymore. These are the old days of Christmas!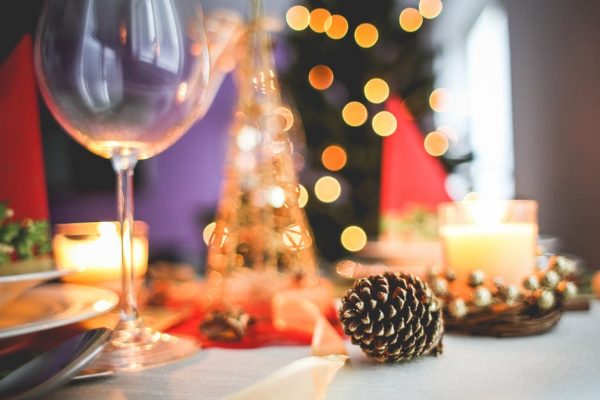 With the right kitchen, you can gain time and get your Christmas back, no matter how much excitement and chaos surrounds you. It's true. New and modern appliances can make that dreaded Christmas dinner run as smoothly and easily as possible and an innovative kitchen design can completely transform your space to ensure no family member misses out on the festivities. With a kitchen that can hold its own on any occasion and shine through the madness, your life and Christmas experience will become a whole lot easier and much more enjoyable.
Does your kitchen take your time or give you time back? If it isn't the latter, you may want to get your kitchen Christmas-ready.
Let your kitchen give you back Christmas, and start making memories that you will remember.
Top Tips: How to Get Your Kitchen Christmas-Ready
Upgrade to modern appliances
You won't have to worry about everything cooking on time if you have the best up-to-date appliances. Imagine a large double or triple oven that fits everything or an oven with ecoClean coatings so you can cook both savoury and sweet items without compromising on flavour. With modern appliances, cooking will be quick, easy and of a high quality.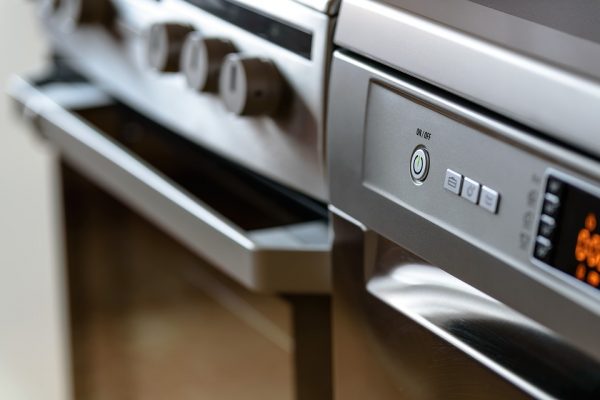 Increase your counter space
Workspace is paramount at Christmas time with the number of bodies in the house, so ensure you have plenty for your food preparation! Don't want a whole redesign? Consider a kitchen island to increase space or trolley islands for a quick fix!
Specialised storage units will save your life
If you are one for collecting essential food items for Christmas quite early on, then integrated storage solutions will ensure you utilise your space as much as possible. With so much storage, you could start preparations from as early as October!
Check your dishwasher for a plate-warming setting
Some modern dishwashers have this setting now, so check yours and save your oven for cooking! There is so much pressure to get the big Christmas dinner right and all served up before the food gets cold so plate-warming facilities are a must whatever your method.
Have a well-thought-out kitchen design
When thinking of the best possible kitchen to accommodate Christmas, you will need to imagine what you will be using it for. Will you need to make room for a couple of people cooking? Then you will need wide walkways and maybe an island for more counter space. Will you be playing games at the dining table? Consider open plan or an archway so that everyone is together.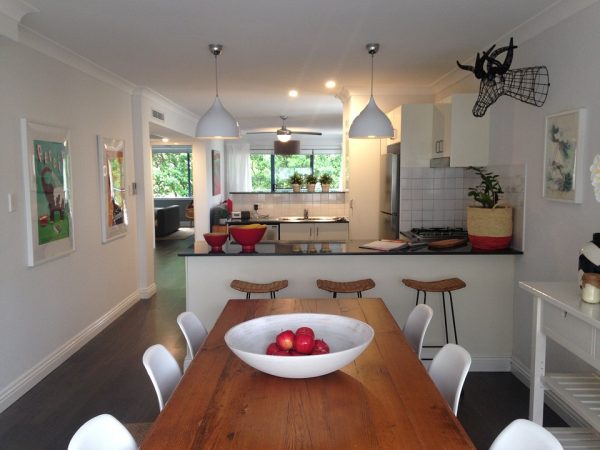 ________________________________
Prepare yourself for winter…
As a kitchen designer, I love creating a stunning space where life is easy and memories are made! So, if your kitchen needs upgrading, modernising or that much-needed breath of life, let's have a conversation and see what you could do with your space. Check out our full range of kitchen appliances in store!
Emma Reed – Kitchen designer – 01792 712000
Other handy articles that will spark some inspiration!