When it comes to creating an open plan kitchen, the sky really is the limit. So, to help you design the space of your dreams, we've put together 6 tips for creating the perfect kitchen diner. Both functional and aesthetic, these tips will ensure that you get the most out of your brand new kitchen.
Create zones
One of the major benefits of creating an open plan kitchen is the amount of space you gain. However, unless you use this extra space wisely, your kitchen can end up looking empty and cold. To avoid this problem and ensure your kitchen diner becomes the hub of the home, try creating specific zones within your space.
Adding an island will separate your kitchen from the dining area, whilst rugs and soft furnishings can help define the living area. This way, you're getting the most out of your kitchen whilst being prepared for any occasion.
Consider the flooring
The flooring you choose will, of course, need to be practical - but it also needs to be suitable for the living and dining areas of your kitchen diner. It isn't to say that you can't have different floor finishes throughout your kitchen - in fact, it can be helpful when creating zones within your space. However, choosing the same flooring throughout can help create a seamless and overall cohesive look. Some great choices are slate, wood and vinyl.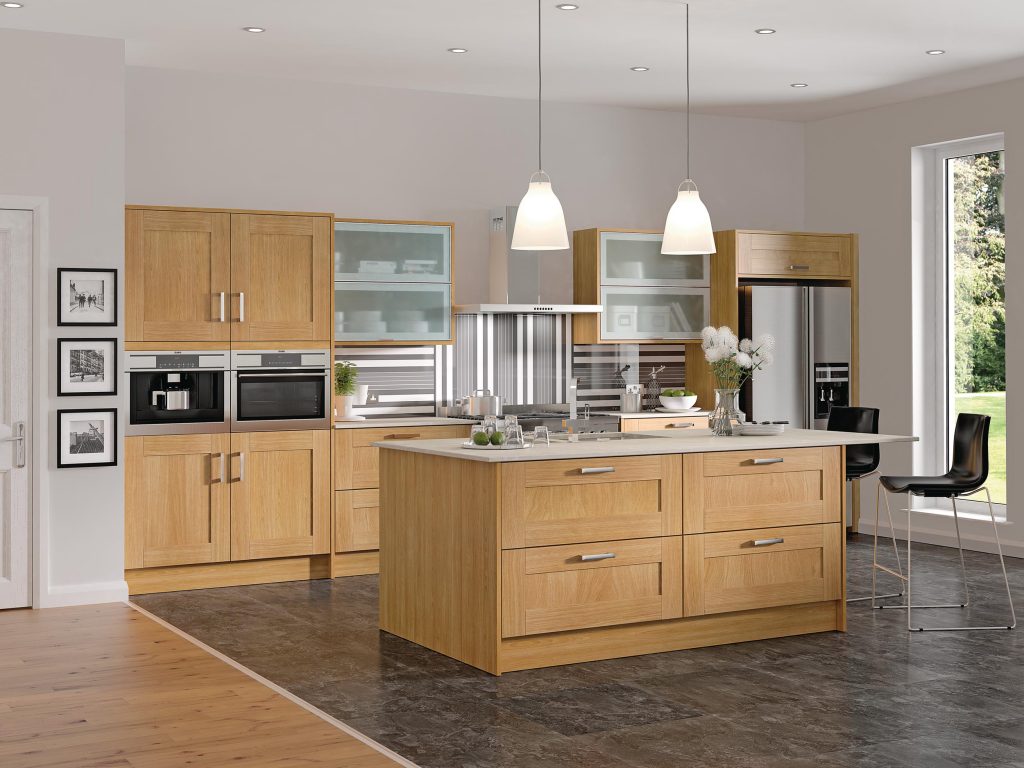 Design the lighting
When creating an open plan kitchen, it's important to design the lighting to suit every occasion. This way, whether you're cooking or hosting, your lighting will reflect the mood. Dimmer switches are a great option for both of these occasions, whilst accent lighting really makes your kitchen shine. It's also best to plan ahead for this to ensure all your wiring is in the right place and ready to go!
Colour co-ordinate
Choosing a colour scheme for your kitchen diner is crucial to ensure the whole space blends together seamlessly. Light colours will make your space appear bigger and brighter, whilst accent colours add style and personality. Try mimicking similar colours and textures throughout your entire kitchen diner to create a truly cohesive and beautiful space.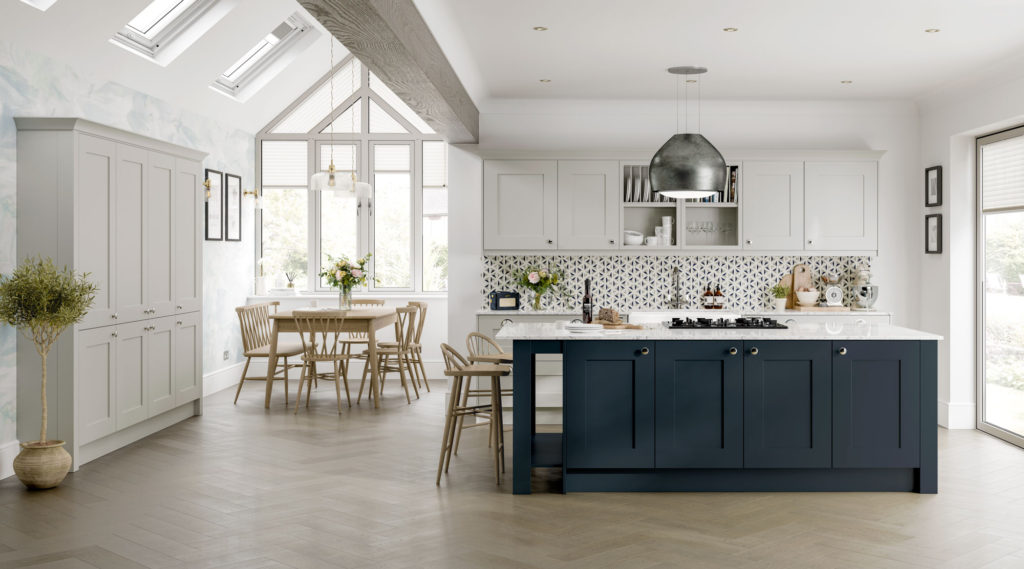 Embrace the outdoors
Another great way to brighten up your space is to incorporate bi-fold or french doors into your design. Not only will this provide you with heaps of natural light and great views of your garden, but it will also make your space seem bigger! You can even extend your kitchen-diner into the garden and create an alfresco dining area!
Invest in the cooker hood
This may be an oddly specific tip, but for a good reason. Whilst we'd all love to have the aroma of freshly baked bread wafting through our kitchen-diners, the reality is, not all cooking smells so great. So it's important to invest in a good extractor fan!
Ducted hoods remove odours by extracting them outdoors rather than recirculating them. Just be sure to choose one with a low decibel rating (dB) - no one wants to be shouting over an extractor fan.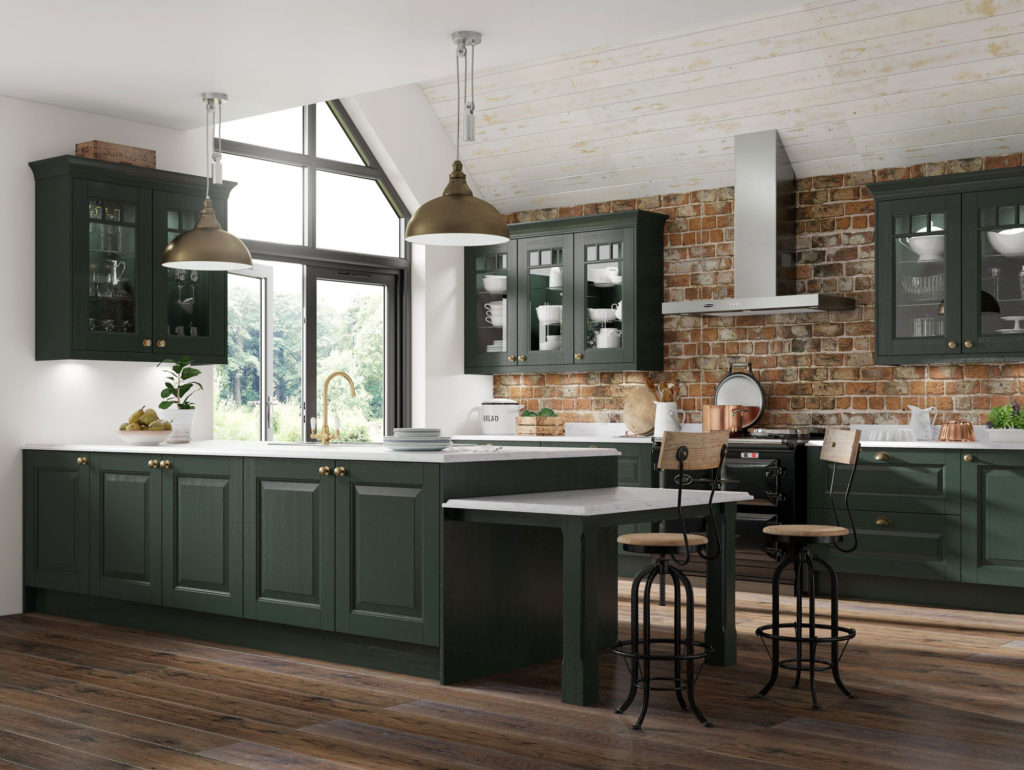 Whether you choose to incorporate one or all of these design features - these tips can come in very handy when creating an open plan kitchen. Remember, keep your design cohesive, light and functional, and you'll be on your way to creating your dream kitchen.
__________________________________________________
Need help designing your dream kitchen?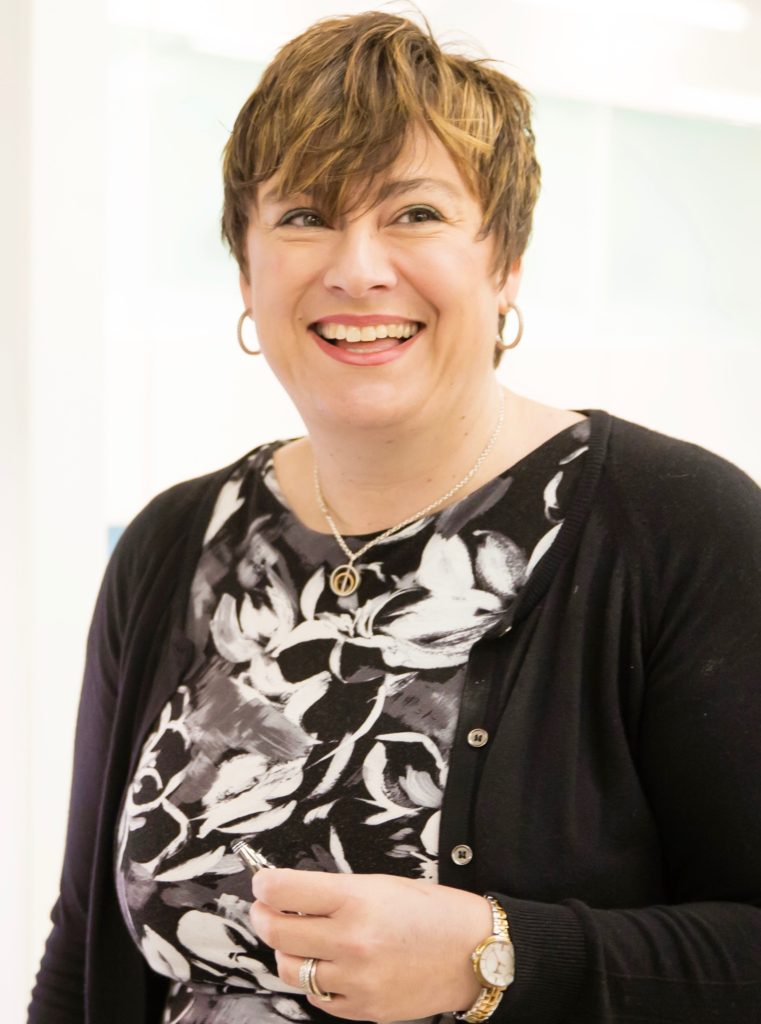 As a kitchen designer, I love creating a stunning space where life is easy and memories are made! If your kitchen needs upgrading, modernising or a complete renovation, let's have a conversation and see what you could do with your space.
A new kitchen with a specialist design is more cost-effective than you may think – just get in touch with us today for a free in-store kitchen design consultation and we'll show you how.
Emma Reed – Kitchen designer – 01792 712000
A few more from us…