Having a cosy and warm bedroom in Winter is crucial to our happiness. It's true, whether you love the season or not, there is nothing like watching the snow falling outside our window and being blissfully toasty with a hot cup of chocolate indoors.
Although Winter does bring festivities, comfy clothes and warm cuddles, it does also bring hardships. From shorter days and darker mornings to colder temperatures, it starts to get almost impossible to just get out of bed! While many of us would be more than happy to stay there, it just isn't a practical option (sigh!).
With a deep instinctual need to cuddle up and nest over the Winter, it's important that we prepare our bedrooms to do just that. That's why we've created this guide to help you create the perfect bedroom for Winter hibernation!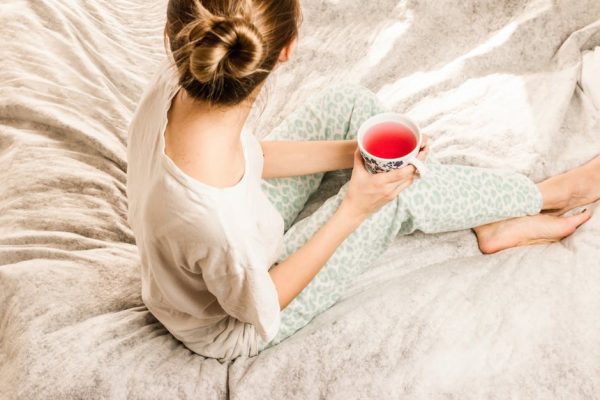 Whip Out Your Winter Bedding
My absolute favourite thing about Winter is putting on new bedding. Changing the duvet to a higher tog, swapping thin cotton sheets for brushed cotton or flannel, and layering on a blanket to finish - it gets me excited just thinking about it! By putting on fresh bedding that's warm and inviting, you'll soon be as snug as a bug in a rug in no time!
Design tip: Winter colours can really warm up a bedroom so consider opting for reds or oranges, either making the bedding a feature or by adding splashes of colour through accessories.
Add in Soft and Warming Embellishments
An easy way to prepare your bedroom for the Winter is to add soft and plush accessories. Nothing says warmth like a thick rug, so cover bare floors and plant rugs under tables or furniture to create a comfy scene. When you get up in the morning and dig your toes into a fluffy rug, you'll be glad you did so!
Design tip: additional warming embellishments can be big pillows, soft blankets draped over furniture, lamps in Winter shades (i.e greys, reds) or darker furniture pieces.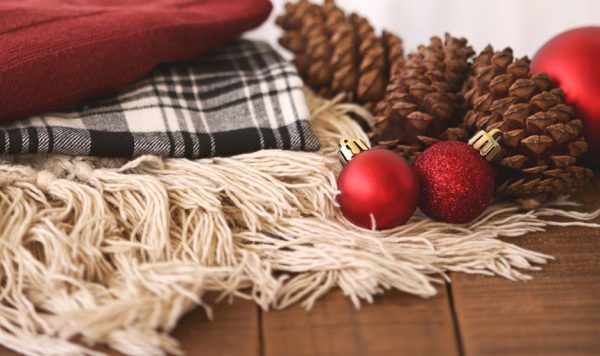 Hang Up Some Thick and Cushy Curtains
Our bedroom windows are a gateway to letting in the cold, so we need to prepare them to insulate as best as they can. Proper window care is essential, from insulating them and keeping trickle vents open to wiping off the condensation every morning and turning the heating on regularly. For even better insulation and an overall Winter look, add in blinds and cushy curtains for a warm look and feel.
Winter tip! Always keep your curtains open a crack so that the natural light can fill your room in the morning and help you get up! You'll find that it will also lift your mood.
Winter resource: Winter weather: Guide to keeping warm
Pile Up the Layers
You can never have enough soft, fluffy throws, thick duvets and fluffed up pillows, so go crazy when preparing your bedroom for Winter hibernation! By adding a blanket, quilt or heavy comforter, or all of the above, you are a creating a luxurious space of comfort that you can just sink into every night and bask in the warmth.
Design tip: checkered patterns make perfect throws for a Winter scene!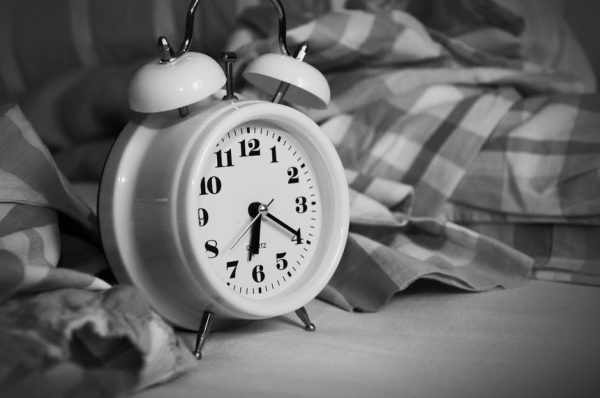 Create Soft Lighting and Soothing Aromas
If you don't have a fireplace, create the illusion of one and reap the rewards! Create soft lighting in your bedroom using candles or fairy lights, you'll soon find that the flickering glow is enough to create a warmer atmosphere. If you need more to chase the blues away, why not get scented candles or oil burners? Cinnamon, sandalwood or pine are always a good shout!
Winter tip! The illusion of warmth can go a long way to keeping the cold away. Lighting and smell can transform a space into a Winter Wonderland, so if you don't like candles, LED candles and room sprays will work just as well!
Keep Comfy Socks or Slippers Next to Your Bed
The last, but certainly not least, way to create a cosy space perfect for hibernation, is to have cosy accessories at hand. Make sure to keep a thick pair of fleecey socks and slippers next to your bed because when your feet get cold, everything gets cold! Once your toes are warm, look after the rest of yourself and have a cosy dressing gown hanging on the door and a hot water bottle under your pillow for when you need them.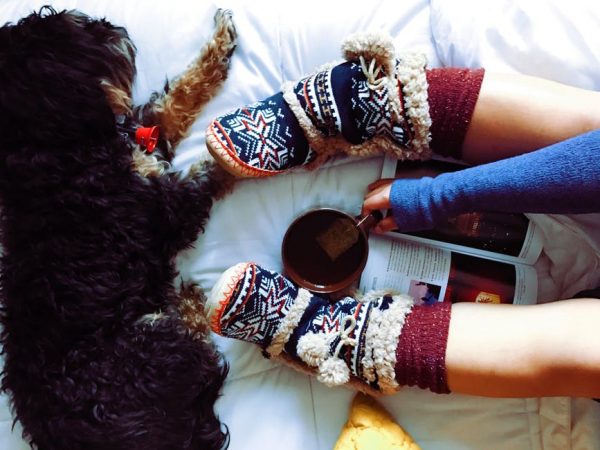 And there we have it, everything you need to know to create that perfect bedroom fit for Winter hibernation! By the time the cold sets in, you will be snuggled up in your warm and cosy space, watching a whole new world taking place outside your window. Just remember not to go too far - we all have jobs to go to!
Create a bedroom that is warm, beautiful and unique…
As a designer, I love creating a stunning space where memories are made! Talk to our team today about creating a unique fitted bedroom that suits your needs and see for yourself what ranges and materials we have on display in our showroom. Let's have a conversation and see what you could do with your space.
A new bedroom with a specialist design is more cost effective than you may think!
Emma Reed – Designer – 01792 712000
For more bedroom inspiration, check out other blogs!
Is Your Bedroom The Ultimate Place Of Sanctuary?
Why a Fitted Bedroom is the Perfect Choice
How to Create a Glamorous Bedroom (like Laura Ashley)