There's nothing like a Laura Ashley bedroom. As soon as you walk into a Laura Ashley space, your senses are assaulted; the room oozes with elegance and opulence and the furnishings and delicately placed decorations make you feel instantly at ease.
Our bedrooms are one of the most important rooms in our homes. They are our personal space dedicated to relaxation, a space where we can revitalise and rejuvenate ourselves. Therefore, with a room as important as this, it is absolutely essential that they are furnished to reflect this mindset.
To help you create the best bedroom possible, perfect for relaxation, here are our top tips to creating a glamorous boudoir just like Laura Ashley.
Go for simple yet sophisticated
Sleek minimalism is a recurring feature in glamorous bedrooms, so if you want yours to look like a Laura Ashley creation, keep colours and details to a minimum. Keep your colour scheme to one or two hues and include at least one neutral with accessories that complement it; you'll soon see that less is more when it comes to simple elegance.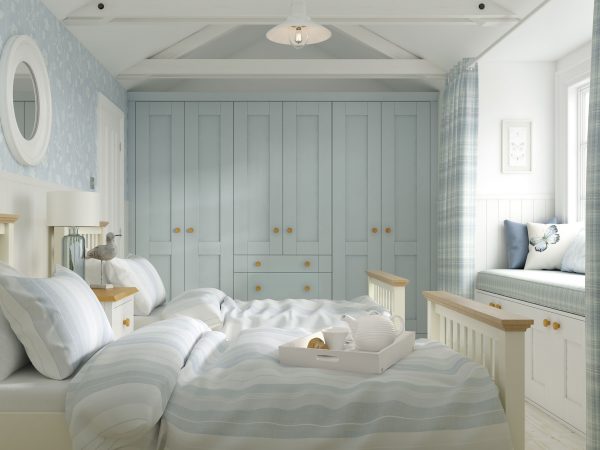 Opt for rich colours
Although you should keep mixing colours to a minimum, a rich accent colour is a great way to complement a neutral scheme and if you want to draw attention to one particular area. Rich colours are key to creating that feeling of opulence that Laura Ashley does so well, so consider a bold throw with lavish pillows or thick long-hanging curtains in rich golds and yellows, deep blues or regal greens.
Use textured fabrics
When it comes to creating a glamorous bedroom, textures should be completely utilised. Experiment with elegantly embroidered bedlinen, a textured throw, oversized and overstated pillows or a faux fur rug. Whatever you end up incorporating into your room, you can be sure that textures will bring an air of luxury and warmth while minimal details keep the space serene.
Make a statement with a grand headboard
A popular design piece in most Laura Ashley bedrooms is the bed. From being an elegant piece itself and complementing the other French-style furniture to boasting an over-sized headboard, you can be sure that the bed will be the central piece of the whole room. Nothing says glamorous like a huge king sized bed or a dramatic headboard, so make yours the focal point that invites the eyes instantly.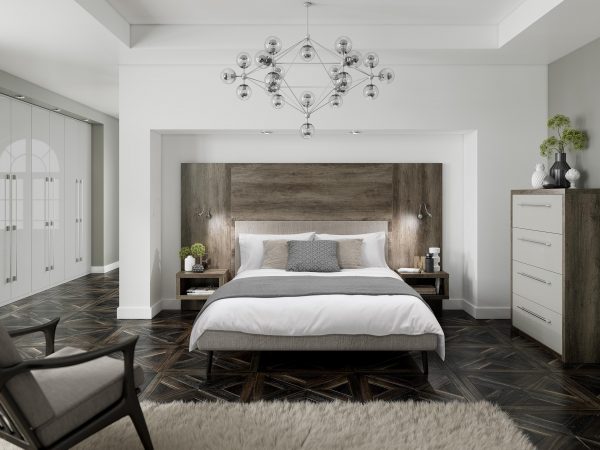 Consider a feature wall
Other ways that you can create glamour is by making a feature wall. It has long been established that contrasting tones are pleasing to the eye, so choose a wall that will make the most impact and make it a deep, rich colour to complement your lighter furnishings. For the best effect, go for a middle wall or the one which your headboard backs onto, and pair it with creamy white furniture just like Laura Ashley.
Choose the lighting for the desired mood
A glamorous bedroom is made up of rich colours, textured fabrics, and elegant furniture, but the real icing on the cake is the lighting that you use. Create a soft and inviting lighting scheme that accentuates the different colours and softness of shades in your room; you can really create the mood that you want with soft lamps and spotlights in clever corners of the room.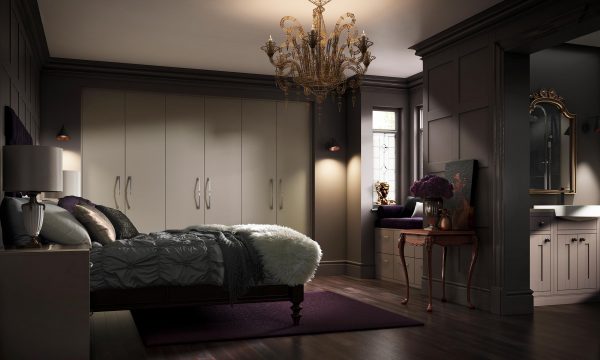 So there you have it, our top tips to creating your own glamorous bedroom as if it was designed by Laura Ashley herself!
Create a bedroom that is warm, beautiful and unique…
We currently have two stunning Laura Ashley bedrooms and two Urbano bedrooms on display in our showroom. Pop into the store today and see the glamorous bedrooms for yourself!
With our amazing team always at hand, we can give you expert advice to help you create a unique bedroom that suits your needs. Let's have a conversation and see what you could do with your space.
Emma Reed – Kitchen designer – 01792 712000
Looking for more bedroom inspiration? Check out some of our other articles!
Is Your Bedroom The Ultimate Place Of Sanctuary?
Why a Fitted Bedroom is the Perfect Choice
How To Create the Perfect Bedroom for Winter Hibernation