How many times have you said, "I want a new kitchen" in the past year?
If it was a lot, don't put it off any longer. The New Year is the perfect time to create the dream kitchen that you've always wanted! Whether you have the budget for a full renew or just want to make some of your own renovations, making the right changes to your kitchen can add instant value both to the room and your home itself.
So what are you waiting for? A New Year, a new kitchen, a new you. We've put together our best tips to help you create your dreamy new kitchen in the New Year!
Modernise Your Cabinets
The best way to make noticeable renovations whilst saving money is to work with what you got, especially your kitchen cabinets. Cabinetry is often one of the biggest expenses in any kitchen renovation, so don't break your bank and get creative! If your cabinets are in good shape, give them a new look by painting them with high-quality semi-gloss. Consider colours that are timeless and will go with any new additions you bring into the room. White is always a modern and sound option!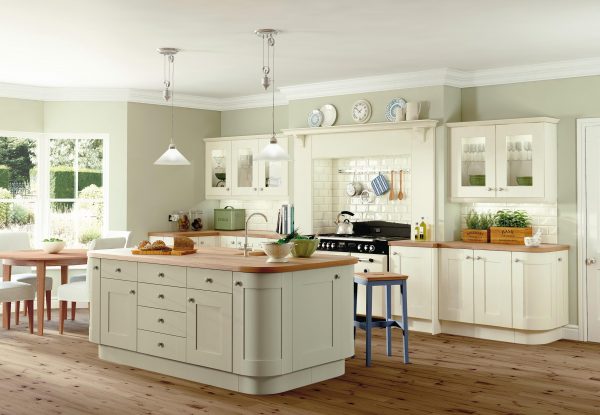 Update or Repurpose Your Cabinets
If you don't want to paint your cabinets, another way to update them is to spruce them up with new doors! As long as the structure is in good shape, you can give your kitchen a completely new look by choosing modern doors and all at a fraction of the price of replacing everything. If you really want to make a change, you could also consider opening up the kitchen by leaving some of the cabinets doorless. Not only will this make the room appear bigger and airier, but it will also add some shelving space!
Invest in a Dramatic Backsplash
You can make many noticeable changes and updates by working with what you've got but there are some things that are just worth the investment. Backsplashes have become a modern addition to any kitchen, typically stretching from countertop to ceiling to add an element of height and a professional, polished look. If you want to make minimal changes to your kitchen without going over budget, a dramatic backsplash is a great addition to transform your room and make an impact. Not only will it draw the eye and become the focal point of your kitchen, but it will serve a useful practical purpose too!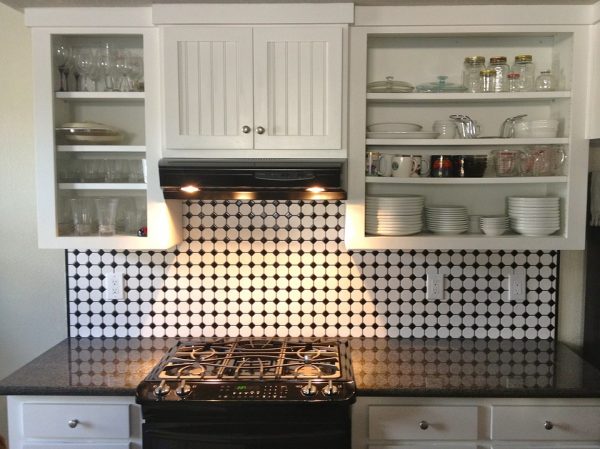 Upgrade Your Appliances
Although you might not think so, upgrading your appliances can actually help in giving your kitchen a more fashionable feel. Whether you opt for sleek stainless steel appliances, fitted models or retro stand-alone appliances for a pop of colour, you can be sure that your kitchen will feel refreshed for it.
Add in Architectural Interests
If you don't know what changes to make to your kitchen but you're looking for a revamp, adding in architectural interests is a subtle way to make a big difference. From adding small details such as bun feet to free-standing furniture to opting for more dramatic details like textured-panelling on your kitchen island, you can achieve a high-end look with minimal effort.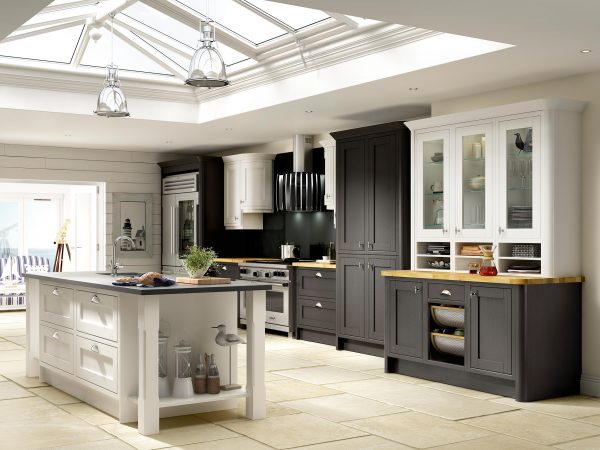 Incorporate Contrasting Colours
One of the most modern looks in kitchen design today is using contrasting colours. Not only is this visually appealing, but it also provides your space with depth perception and can attract the eye to the areas that you want to. Whether using contrasting colours on your walls, countertops or floors, consider choosing a warm and cool shade of the same colour or opting for a neutral colour versus bold. Then all you have to decide is whether you want to use them to highlight a focal point such as your cabinetry or your kitchen island, or if you want them throughout the whole room.
Light Up Your Space
Surprisingly, many kitchens just need better lighting to look new again, so light up your space and see the difference it makes to yours. Depending on your budget, you can add under-cabinet lighting, spotlights, or if you want to splash out, open up the kitchen space into the dining room to let as much natural light in as possible.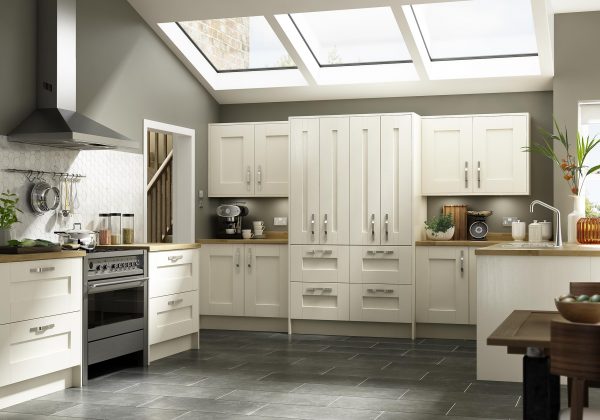 Accessories are Key
Happy with your kitchen but still want to give it a touch-up? If you're smart with accessories, you can give your space a whole new feel. Look for accessories that are going to make a visual impact because these will be the ones that draw the eye, making people aware that you've changed something. Small details such as compact shelves for oils and spices, s-hooks over the hob to hang your utensils, the addition of small appliances for a pop of colour, or even textiles and wall art, can all serve to show off your newly revamped space at a cost that's comfortable for you.
When making changes to your kitchen, think about what you already like about it so you can use and improve on what you already have. To ensure you are making cost-effective additions, focus your money on features that will add lasting value, such as cabinets, flooring or architectural interested. Trust us when we say these won't be going out of fashion any time soon!
We can help you create your dream kitchen in the New Year….
As a kitchen designer, I love creating a stunning space where life is easy and memories are made! So, if your kitchen needs upgrading, modernising or that much-needed breath of life, let's have a conversation and see what you could do with your space.
Check out our full range of kitchen appliances in store!
Emma Reed – Kitchen designer – 01792 712000
Looking for more kitchen inspiration? Check out some of our other articles!
The Best Memories Are Made in the Kitchen
5 Reasons Why the Kitchen is the Heart of Your Home
Top Dos and Don'ts for Successful Kitchen Design