Your cooker hood is the filter of your kitchen. It removes any grease or smoke from the air when you're cooking to keep your kitchen environment as clean and healthy as possible.
Choosing your cooker hood doesn't just come down to function, but the finishing touch that it gives to your kitchen too. It can stand out or blend in or be completely hidden until you need it, whatever you want, it'll be available. With so many sizes, shapes, and style, here's an essential guide to choosing your cooker hood.
Choosing your type...
There are two different types of cooker hoods and the difference between them is what they do with the air from your cooking: extraction hoods pump the air outside, whereas recirculation hoods filter it and circulate it back into your kitchen.
So which is the right one for you?
Extraction Hoods
Pros: They are more effective at removing the cooking smells.
Cons: You need to think about where the air duct is going (e.g. directly on the wall behind where the hood is fixed), otherwise you'll need to find a way to hide the ducting. You are also limited to how long the ducting can be (3 metres).
Recirculation Hoods
Pros: Easier to fit than extraction hoods as they don't need a duct to the outside. Could work out cheaper initially.
Cons: Not as effective as extraction hoods and the grease filters will need replacing periodically. Carbon or charcoal filters are much better at neutralising odours but are more expensive.
Choosing your style...
Before you get caught up on style and aesthetics, think about where your hob is located and how big it is. This might just dictate the style for you. Then you can think about whether you would want to hide the cooker hood or make it a feature of your kitchen.
Integrated Hoods
If you want your cooker to remain hidden when not in use, then you will need to look at integrated styles when choosing your cooker hood. They are usually hidden behind a door panel so that they look like a normal wall mounted cabinet from the front and they are operated by a switch or handle to use. Very discreet.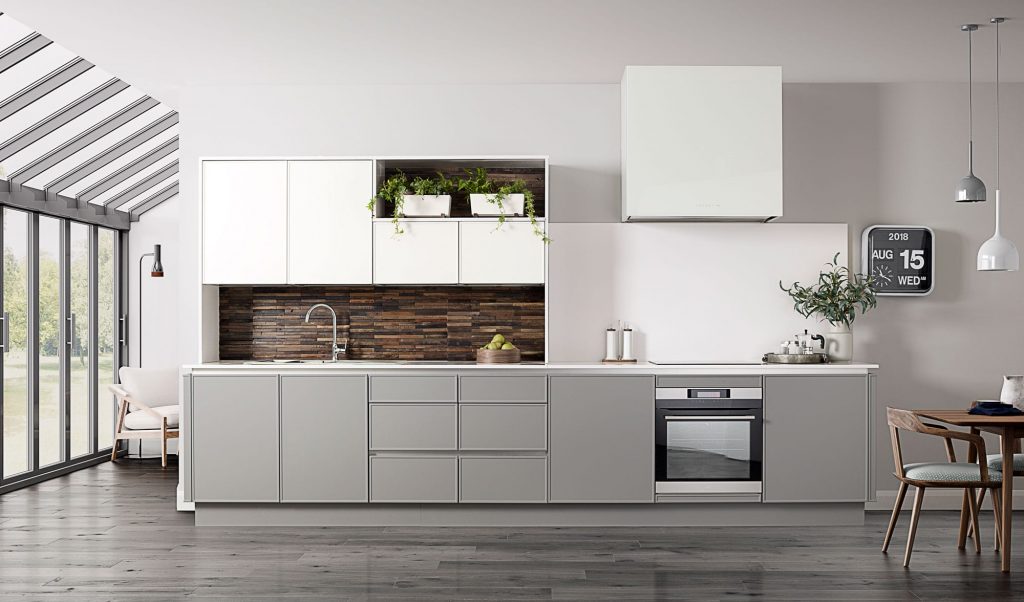 Visor/Conventional Hoods
If space is lacking for you but a hidden cooker hood is still a priority, then a conventional/visor cooker hood is ideal. Fitted under a wall mounted cabinet unit, a small visor pulls out so that you can cook without a restricted view.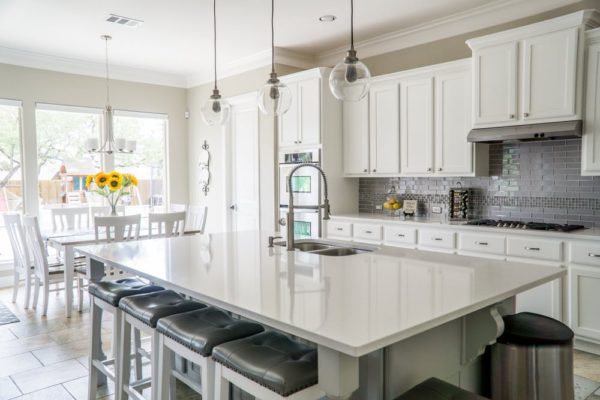 Chimney Hoods
Chimney cooker hoods are for those who want to make it the feature of their kitchen. Fitted onto walls either alone or between kitchen cabinets, chimney hoods are often made from stainless steel to look aesthetically pleasing.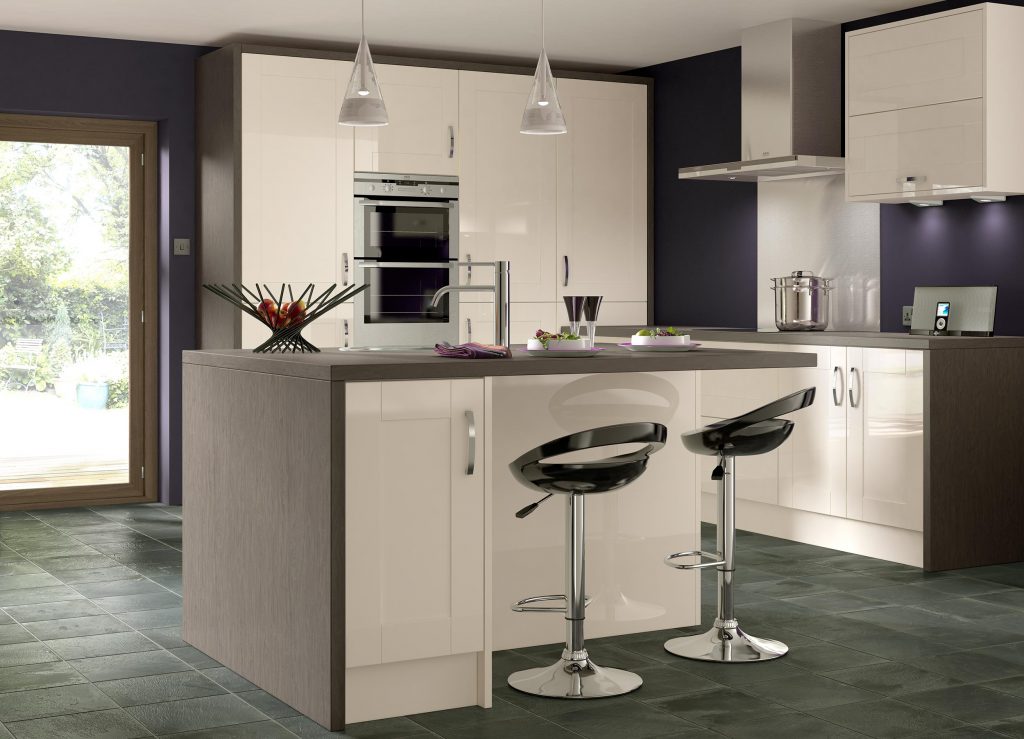 Designer Hoods
There's standing out and then making a statement, the latter is what a designer cooker hood does. Functionally, they aren't any different from an ordinary hood, but their style is perfect for a contemporary kitchen.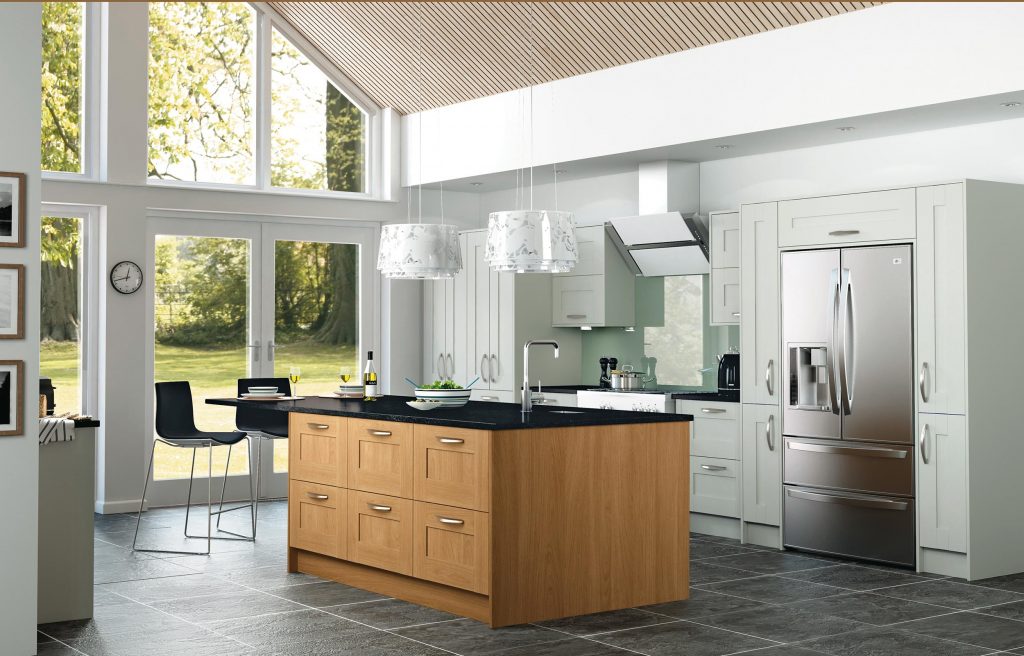 Island Hoods
If you have a kitchen island, then choosing your cooker hood may be easy. Island hoods are specifically designed to hang from the ceiling above your hob on your kitchen island; they are a design wow to any kitchen.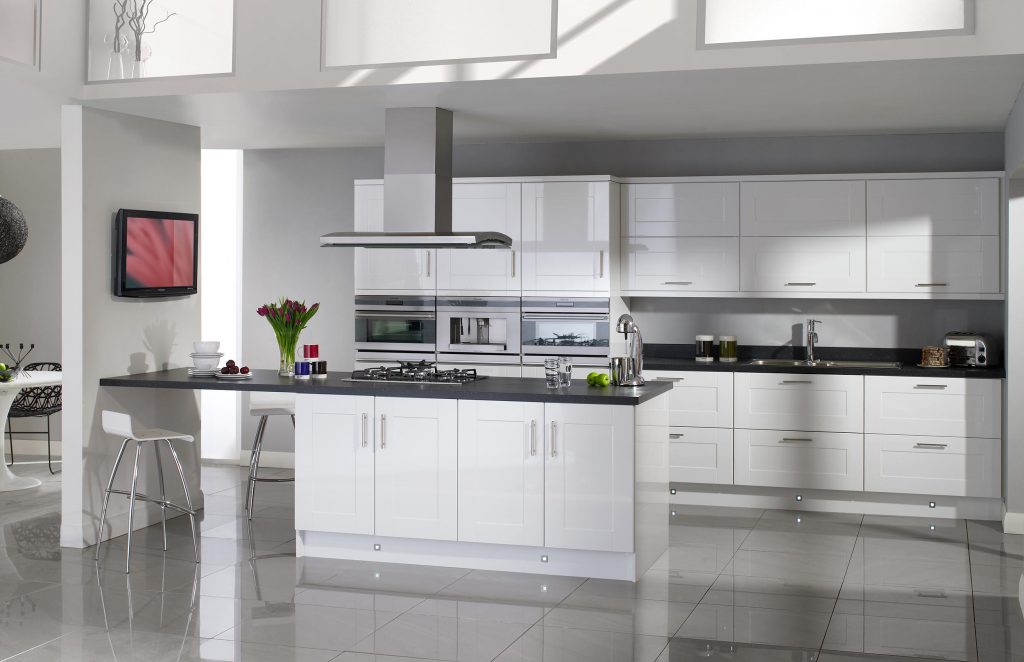 Final considerations before choosing your cooker hood
Before you make your final decision on your cooker hood, consider these 5 things below.
The rate of extraction
Check that your cooker hood is the right size for your room. Find one that filters the air 10x every hour at least. To estimate whether this rate is right for you, calculate the volume of your room (width x length x height) and then multiply this figure by 10 to get the 10x/hour circulation rate. For example, if your room is 20m3, you'd need a cooker hood which circulates at least 200m3 per hour.
The type of filter
If you have a recirculating cooker hood, consider opting for a charcoal filter as well. This sits above the grease filter and it is effective at removing odours from the air. It is also worth considering how easy the charcoal filter is to access as they are often harder to change than the grease filter.
The type of light
Most cooker hoods are fitted with halogen, incandescent or LED lights so that you can see what you are cooking. Make sure you have the intensity of light that you want and you should also think about how easy it will be to replace the bulbs too!
The switches/electronic controls
Do you have a preference over click buttons, remote control or touch controls? Consider the pros and cons of each as touch-sensitive controls may not work as well when you have wet or dirty hands.
Style and size
Last but not least, check you have the right size and style of cooker hood for your kitchen. Ideally, the cooker hood should extend out at least three-quarters of the cooking area and be roughly the same width. Sometimes hobs and cooker hoods can be designed to go together too, so this is something worth checking with a designer.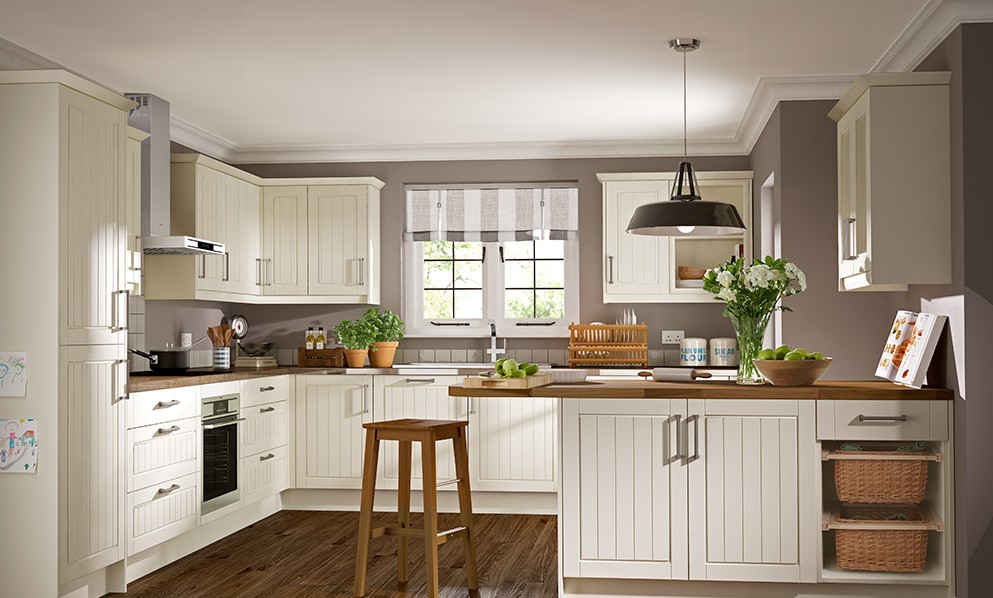 Make the right choice for your kitchen
So there we go. I bet you didn't think that much went into choosing your cooker hood! While it can be a bit daunting at first, all you have to do is choose which type of hood you want first (extraction or re-circulation) and then look at styles. Like we said, sometimes the layout and design of your kitchen can choose it for you anyway.
_______________________________________________________
Need help choosing your cooker hood?
As a kitchen designer, I love creating a stunning space where life is easy and memories are made! So, if your kitchen needs upgrading, modernising or a complete renovation, let's have a conversation and see what you could do with your space.
A new kitchen with a specialist design is more cost-effective than you may think – just get in touch with us today for a free in-store kitchen design consultation and we'll show you how.
Emma Reed – Kitchen designer – 01792 712000
_______________________________________________________
Looking for more kitchen advice and inspiration? Check out some of our other articles!