Many people want to run and hide under the covers when it comes to choosing kitchen appliances. It's no surprise really as there is so much choice these days, but this is a good thing! With technological advances, today's appliances are energy efficient and state-of-the-art which means not only will they give you a good service over a longer period of time, but they will also be cheaper to run!
With so many options available, it's important that you know your needs and your budget so that you can select the appliances that best fit your lifestyle and kitchen design. After all, choosing the right kitchen appliances can make our lives so much easier, so this decision shouldn't be taken lightly!
To help you start the process and prevent any overwhelming decision making, here is our guide to choosing the right kitchen appliances for you.
Factors to Consider when Choosing the Right Kitchen Appliances for You
No kitchen is complete nowadays without state-of-the-art appliances; they are the driving force of life in the kitchen and are our biggest supporters to our cooking ventures! When selecting the perfect culinary wingmen for your kitchen, here are a few factors that you need to consider:
[caption id="attachment_716" align="aligncenter" width="533"]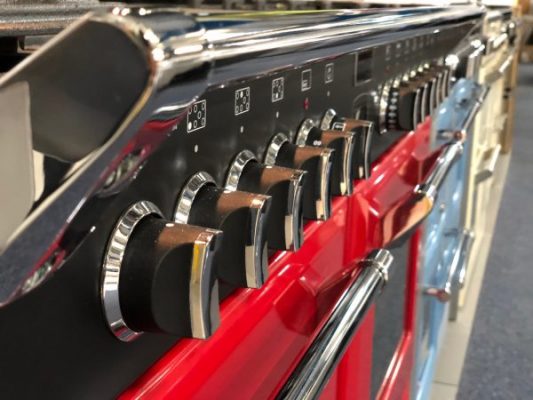 Taken at the Enterprise2000 Showroom
[/caption]
Functionality
You need to know what you want your appliance to do and how well you want it to do it before choosing the model that works best for your home. How important is performance to you? If you want it to just do what it says on the tin, then prioritise cost over function. If you want an appliance that performs well for longer, that performs multiple functions or is easy-to-clean, however, then it is definitely worth spending more for a high-quality model that will live up to your expectations.
When thinking of the function, don't forget to also consider the size and how it will fit in your kitchen. This might cause you to have to look at other options that are more suitable.
Efficiency
We are all looking to save money on energy costs and to help save the environment in the process, so opting for energy-efficient appliances is always a good choice! The refrigerator has always been the prime suspect for that high energy bill, but what is great about modern appliances is that the majority of them are energy-efficient now anyway. Always look for appliances with the Energy Star label and you can be sure that you are buying high-quality appliances that perform well and save you money in the process!
Aesthetics
Of course, style is subjective, so choosing the appliances that you think look the best will be completely your choice. However, what kitchen designers are great at, is telling you what appliances will complement the design and feel of your current kitchen. No one wants to ruin their kitchen with an appliance that sticks out like a sore thumb, so consider your existing design as well as function and efficiency before settling on your appliance choice.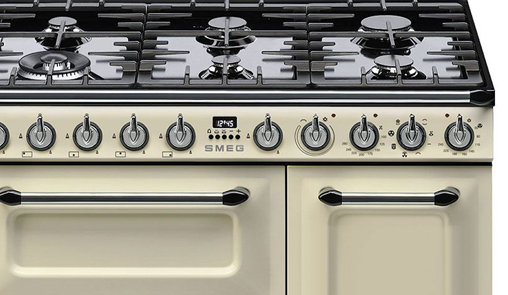 What You Should Be Looking at for Each Kitchen Appliance
So, now you know what you should be looking at when choosing the right kitchen appliances for you. To give you even more advice, here are a few tips specifically for each appliance type that will help you in your decisions.
Refrigerators
When selecting the best refrigerator for your home, you first need to think about the size of your family and how often you cook and eat in. If you cook fresh meals on a regular basis or you have a big family, then you will need more capacity and perhaps even extra storage or features that maintain food freshness for longer. Bear in mind that a bigger fridge will take up more kitchen space and will have higher energy costs, so weigh these factors when choosing.
Insider Tips:
4-5 square feet is generally big enough for parents and two children. For each additional family member add a square foot.

For increased energy-efficiency, opt for a fridge with a freezer at the top of the unit.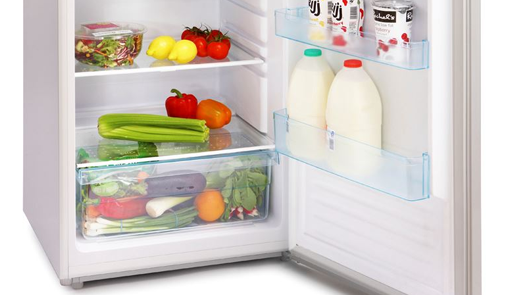 Ovens
When it comes to ovens, the look of them is often the deciding factor when it comes to purchasing. While this is important, it is also essential that you consider other features. What is your cooking style and level of expertise? Do you prefer gas or electric? Do you want an easy-to-clean or self-cleaning appliance? You should be considering all of these factors as well as your budget before choosing the right kitchen appliances for you.
Insider Tips:
If you love to cook, give yourself more control with induction or gas ranges and convection ovens.

If you just want something that heats up your food, a steadily-heating electric stove with a single oven underneath is the most popular choice as it's affordable and space-saving.

Convection ovens are less energy-efficient than conventional ones, but they have much more even heat distribution.
[caption id="attachment_717" align="aligncenter" width="533"]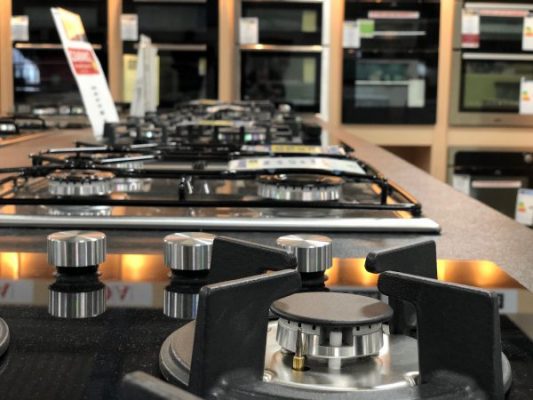 Taken at the Enterprise2000 Showroom[/caption]
Dishwashers
Again, deciding what dishwasher to have usually comes down to capacity. How much capacity do you need and how often will you be using it? Once you know this, you can look at the appropriate sizes and choose amongst other desirable functions, such as water usage, water heating capabilities, hidden controls or energy-efficiency.
Insider Tips:
Most modern dishwashers are energy-efficient, use less water and have a drying option that doesn't require heat. Some even have noise reduction features so they are perfect for open plan.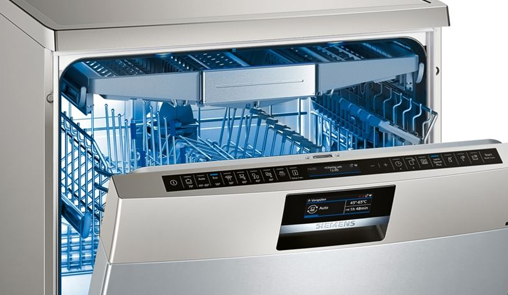 Sinks
Although not a prominent appliance, the sink is a thoroughly used element in every kitchen and can really make a difference to the overall look and feel of a space. When looking at sinks, think of the shape, size, and depth, as well as whether it will suit your existing kitchen design. You can then experiment with materials looking at models that are stainless steel, quartz composite or colour enamel on cast iron.
Insider Tips:
Opt for stainless steel for a more modern and sleek design. Steel is also stain-resistant but prone to dents and scratches.

Opt for enamel on cast iron for a smooth and homely feel. These sinks are more attractive and durable but they are quite heavy and require a sturdy counter.

Opt for quartz composite for a natural look that makes an impact. They come in wide ranges of colours and textures and are very durable.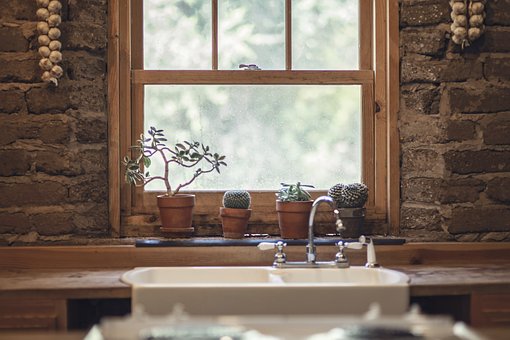 Washing Machines / Dryers
Probably one of the least exciting appliances to choose is the classic washer-dryer, however, this doesn't mean that you should just make a rash decision. When choosing a washing machine, you need to consider what type of power outlet you have in the area where it will be installed as this may determine whether you have a gas or electric model.
Insider Tips:
Heat pump dryers are more energy-efficient than electric dryers which makes them approximately 40% cheaper to run.

Front-loading washing machines are about a third more energy-efficient than top loaders.

Washers with larger capacities, water level control and adjustable spin cycles mean that you will use less water.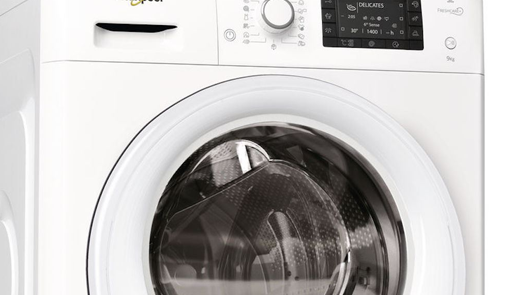 So, there you go. Hopefully, now you can come out from under the covers and choose the right kitchen appliances for you with confidence!
We can help you select the right kitchen appliances that will complement your kitchen….
As a kitchen designer, I love creating a stunning space where life is easy and memories are made! So, if your kitchen needs upgrading, modernising or that much-needed breath of life, let's have a conversation and see what you could do with your space.
We have a massive range of high-end appliances in store all at very competitive prices, so come and see them for yourself and we will help you make the best decision for you (and your kitchen)!
Emma Reed – Kitchen designer – 01792 712000