It's that time of year again where summer is coming to a close and autumn is just around the corner. As the evenings get darker and the weather gets cooler, our homes also begin to change in preparation for the winter months. Whether you're undergoing a full renovation or just adding a lamp here and a throw there - we've got some autumn kitchen trends for you.
And the best part? They're perfect all year round! So cosy up and get inspired by our top 4 kitchen design trends for this coming season.
Rustic wood finishes
Wooden finishes are a staple for any rustic kitchen - especially in autumn. Exposed beams and timber countertops can transform your kitchen into a cosy cabin during the cooler months. Or perhaps you prefer a more modern look? Darker grain woods can offer a sleek finish when paired with handless cabinetry and statement lighting. Whichever style you prefer, wooden flooring is always a great choice for an autumn kitchen. It's both practical and homely and is perfect for insulation.
Deep autumnal colour schemes
Navy blues and deep forest greens have been on trend for some time now - and for a good reason. These rich colours add depth and warmth to a space whilst also offering a subtle nod to autumn. Whether you choose to go bold with colourful cabinetry or instead opt for some subtle accessories - pair these rich colours with a light neutral backsplash or wall colour for the perfect transitional colour scheme.
Gold and brass hardware
Gold and brass fittings are a must-have when designing an autumn kitchen. Golden hardware adds another layer of warmth to your space whilst also adding a hint of luxury. Handles to lights, appliances to accessories: there are so many ways to incorporate warmer metals into your kitchen. Whether you prefer a vintage copper for a rustic feel or a brighter gold to lift your space - simply changing your metal hardware can really elevate your kitchen.
Layering
Much like we do, our kitchens need some extra layers in the cooler months. Layers not only add warmth but texture too. Soft furnishings like rugs, blankets, curtains and cushions make a kitchen warm and inviting. These additional layers are an amazing way to inject some style into your kitchen too - pops of colour, fluffy textures, even bold patterns. Alternatively, you could choose more neutral colours and subtle furnishings for a timelessly classic look.
Again, the style choices are endless, but one thing's for sure - cold hard floors aren't an autumn kitchen essential. So treat yourself (and your feet) to a nice kitchen rug.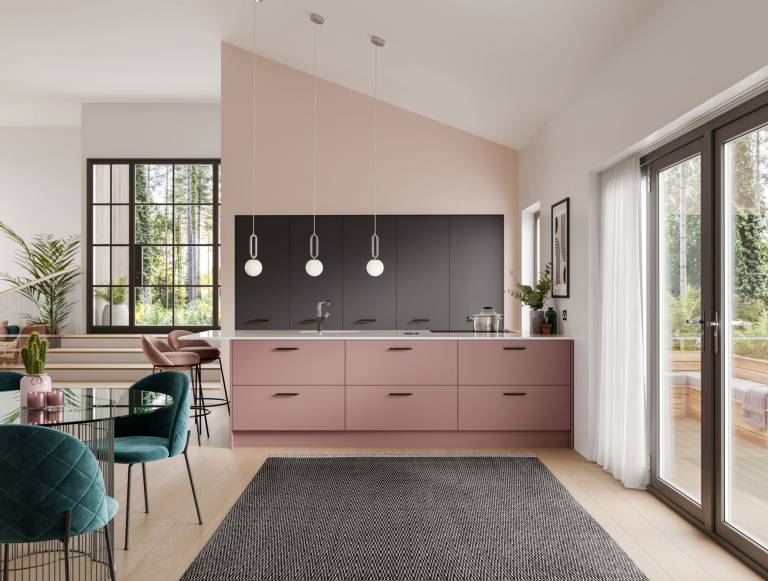 There we have it - our 4 favourite trends that will transform your kitchen this autumn. Whatever your style, budget or timeframe, there's a design trend here for you. So why not incorporate some of these ideas into your kitchen?
Updating your kitchen is a good investment at any time of year, but as the weather gets colder and we begin to spend more time at home, a cosy autumn kitchen wouldn't go amiss.
---
Need help designing your dream kitchen?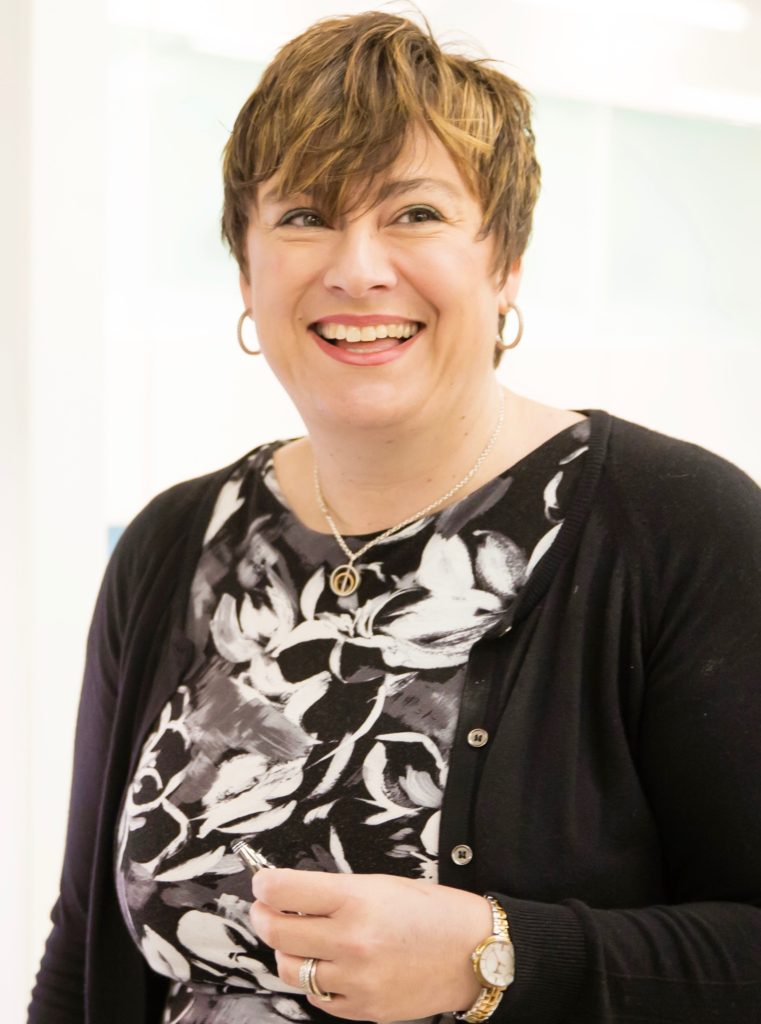 As a kitchen designer, I love creating a stunning space where life is easy and memories are made! If your kitchen needs upgrading, modernising or a complete renovation, let's have a conversation and see what you could do with your space.
A new kitchen with a specialist design is more cost-effective than you may think – just get in touch with us today for a free in-store kitchen design consultation and we'll show you how.
Emma Reed – Kitchen designer – 01792 712000
A few more from us…