I don't know about you, but six weeks in lockdown has had me spending a lot more time in my kitchen actually cooking. I'm talking cooking from scratch, cooking meals that we haven't had in ages, and even baking some delicious desserts. What's more, is that without the craziness and busyness of normal life, I'm actually enjoying this time spent cooking too.
Now I'm sure that there are many others that feel the same as me - who have fallen in love with their kitchen again or have discovered a passion for cooking that they never had before - but I'm also sure that there are many that still hate cooking just as much as they did before and who may be struggling because they can't eat out.
Well, fear not!
Whether you're a cook or not, whether you have just yourself to feed or lots of other hungry mouths, whether you have a lot of time on your hands or you're busier than before...I would love to help you with your meal planning so that you can make cooking easy for yourself. Here are my 6 tips for meal planning for anyone and everyone, regardless of your situation or cooking skills.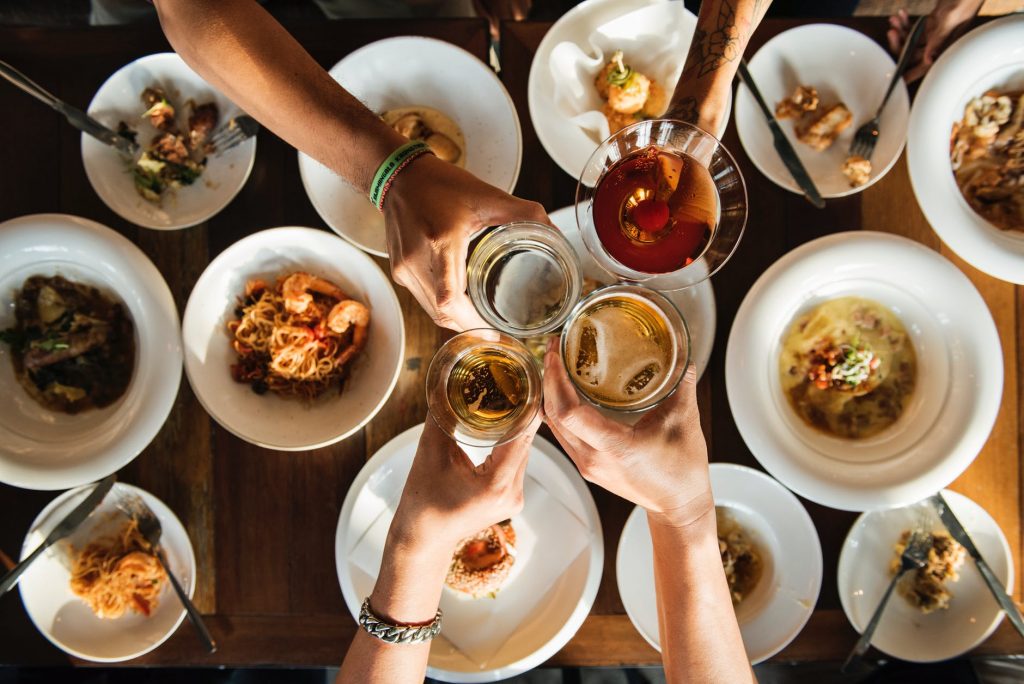 Tips for Meal planning - the 6 steps!
1. Make a list of the meals your family loves
The best part of cooking is knowing how much you or your family is going to love it. That's why the first step of meal planning is to write down as many meals as you can (about 30-40) and add to this list as you go along. This part is the easiest as you know what your family enjoys eating!
2. Write down what meals you will have and on which days
Look at your weekly calendar and assign a meal to each day of the week (e.g. Monday – Spaghetti with Garlic Bread, Tuesday – Chicken and Rice etc). Your family may love to have pizza Fridays or pasta Mondays. If this is the case, that helps to cut down on your weekly planning!
3. Plan for leftovers or group similar meals together
One of my best tips for meal planning is to make enough that there will be leftovers or to try and group similar meals together. This tip minimises food waste because leftovers can be saved for lunch for the next day or, if you're grouping meals with the same ingredients, then you can use the leftovers to cook the next dish that you've planned for dinner. Something as simple as grilled chicken leftovers can be used to make a chicken curry the next day so this is super easy to save food and money!
4. Create a shopping list of all the ingredients you need
With meal planning, you plan for the week ahead, so write down every ingredient you will need to make every meal including sides, seasonings, and sauces. This maximises your food shopping so you don't have to go as often.
5. Always check what you have at home before the shop
A big money-saving tip is to check if you have any of these ingredients at home first. Go through your fridge, freezer, and cupboards to cross off anything that you already have off your shopping list.
6. See what deals are on at the shop you are going to and check if you have any coupons
You may not need anything that is currently on offer but if it is on your list, consider buying more of it while it's on sale and making at an extra portion to freeze for a later (lazy) day!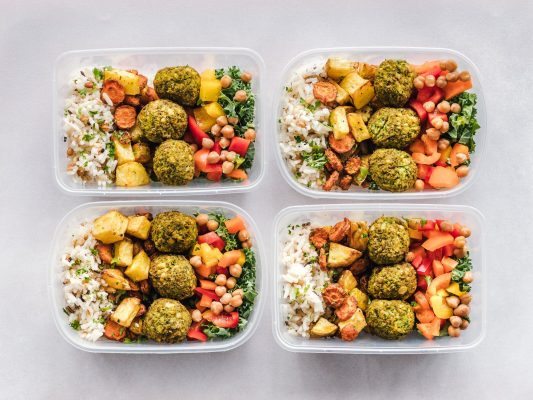 Try these tips for meal planning
You may prefer to plan day by day, but I thought that it was worth sharing these tips for meal planning to make cooking just that little bit easier.
It's already a stressful time where our movement is limited so if you plan ahead and try to cook things with similar ingredients during the week, you'll soon find that your food shopping and cooking routine will become a time of joy rather than stress. Not to mention, it will limit waste and save you money too!
___________________________________________________________________
Kitchens are the heart of every home
As a kitchen designer, I love creating a stunning space where life is easy and memories are made! So, if your kitchen needs upgrading, modernising or a complete renovation, let's have a conversation and see what you could do with your space.
A new kitchen with a specialist design is more cost-effective than you may think – just get in touch with us today for a free in-store kitchen design consultation and we'll show you how.
Emma Reed – Kitchen designer – 01792 712000
_______________________________________________________
Looking for more kitchen advice and inspiration? Check out some of our other articles!