Well, it's been a mad year, and what's even madder is that we're quickly nearing the end of 2020. Where has this year gone? If you know the answer, please let me know! It has truly zoomed by us unnoticed, so much so that it is the time of year again where we look at the top kitchen trends of the year and see what's hotting up in the kitchen world as we move into 2021. So, what is tickling people's fancy this year? What are the most popular kitchen trends of 2020?
Kitchen Trends of 2020
1. Marvellous marble or colourful kitchen tile
Marble effects have been a big trend in 2020 and why not? They give off such a luxurious vibe whether they are a part of your worktops, kitchen fronts or accessories.
While marble gives a kitchen a cutting-edge appearance, others may opt for colourful kitchen tile instead. Usually a busy backsplash is the best place to add a pop of colour!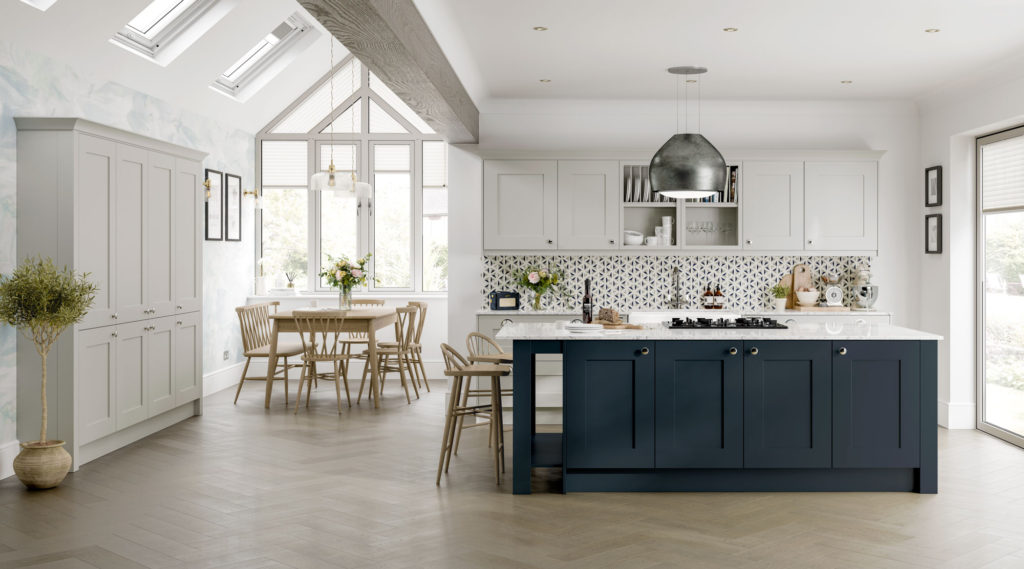 2. Contrasting worktops
Worktops that contrast with cabinetry has been a long emerging trend and a particular favourite among kitchen designers, and there's good reason for it. There's nothing more pleasing to the eye than contrasting yet complimenting materials, colours, and textures.
A particular popular trend that has been growing throughout the last year or two is white-oak cabinets with dark granite worktops and/or soft walnut cabinets with a lighter worktop. This contrast of colour adds major drama to any kitchen or a level of sophistication and warmth depending on the combination you choose.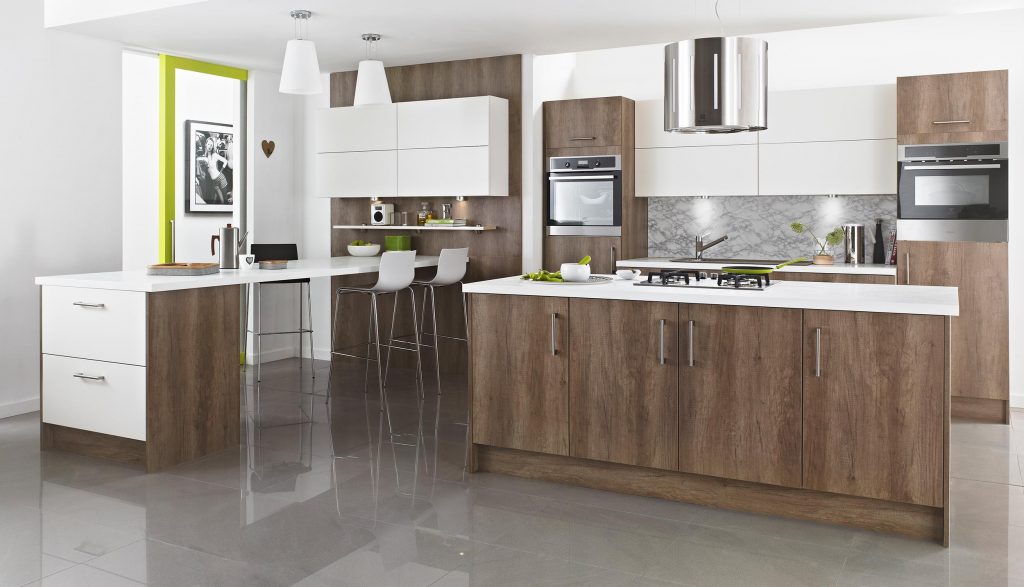 3. Handle-less
Contemporary designs are on the rise, especially those that are now sporting the minimalist and clean look, so you can expect to see this sleek feature in 2021 too.
Many people have jumped on the uninterrupted handle-less finish to slab doors this year which is why this feature makes the top kitchen trends of 2020 list.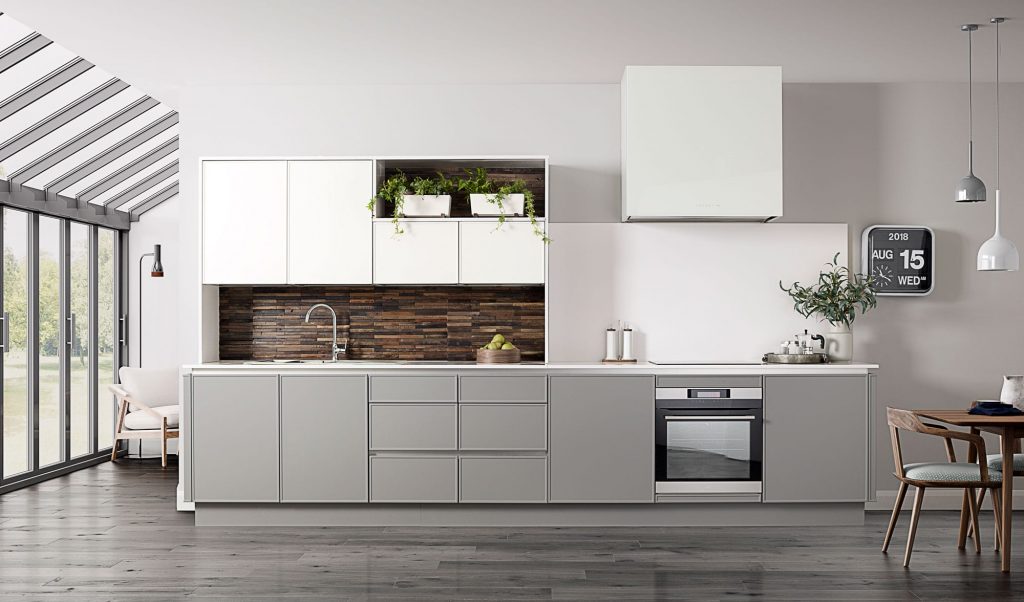 4. High-performance worktops
Durable and high-quality worktops are a top kitchen trend of 2020 because people want more bang for their buck. It's no surprise really as they are the most used surfaces in the whole home!
Marble, granite, quartz...all are great choices for high-performing worktops. Consider making the best choice that suits both your needs and budget.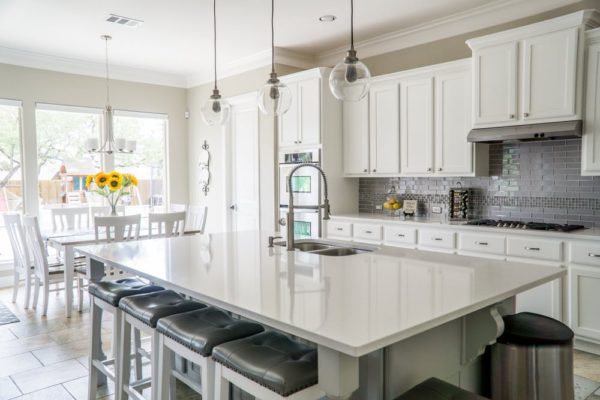 5. Unexpected colour pops
Out of the top kitchen trends of 2020, colour pops are my favourite. I have seen designs rife with colour opportunities where they are being used in unexpected places such as appliances, cooker hoods, and even flooring - all look great!
If you love colour, think of a fun way to incorporate it so that you can make your kitchen your own. It could be painting one wall (if you want more of a permanent colour pop) or just playing around with accessories so that you can change them as you please.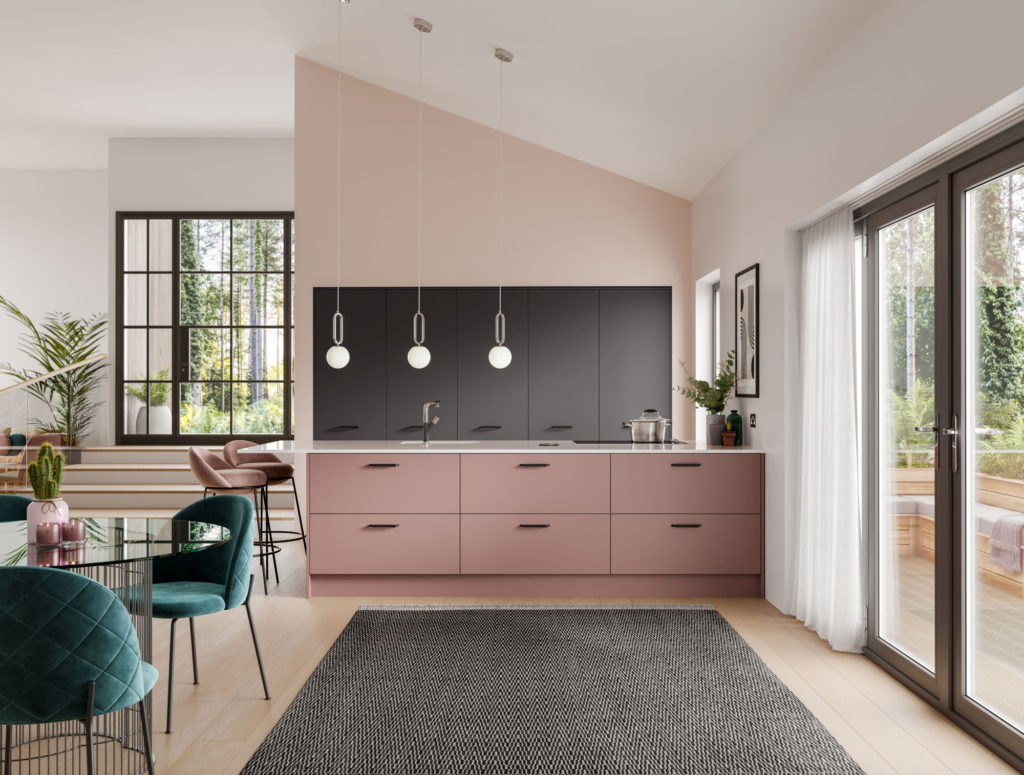 6. Larders
There's been a lot of love for larders in 2020 so this trend isn't going anywhere any time soon; it was something that was on the rise before Covid-19 hit, but since then, it has only intensified.
Pantry cupboards were kitchen staples for centuries, so naturally, they have come full circle where people want to incorporate them into their modern homes once more. With the sales of tins and other non-perishable foods having been sky high this past couple of months, where else are we going to store them?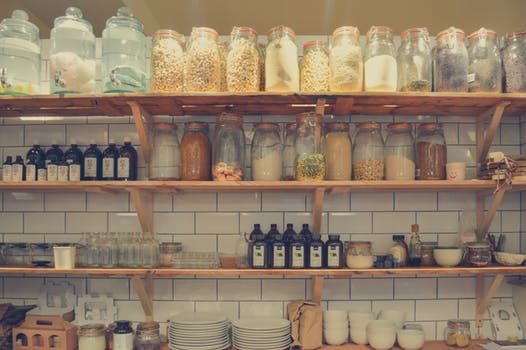 Which trend is your favourite?
These are the kitchen trends of 2020 - do any of them stand out to you? As we enter the second half of the year, maybe you want to incorporate one or more of these trends to give your kitchen a fresh and contemporary feel? Investing in quality products and updating your kitchen to add value to your home is a great decision any time of the year, no matter what the trends are as these will last for years to come.
________________________________________________
Need help modernising your kitchen?
As a kitchen designer, I love creating a stunning space where life is easy and memories are made! So, if your kitchen needs upgrading, modernising or a complete renovation, let's have a conversation and see what you could do with your space.
A new kitchen with a specialist design is more cost-effective than you may think – just get in touch with us today for a free in-store kitchen design consultation and we'll show you how.
Emma Reed – Kitchen designer – 01792 712000
A few more from us…